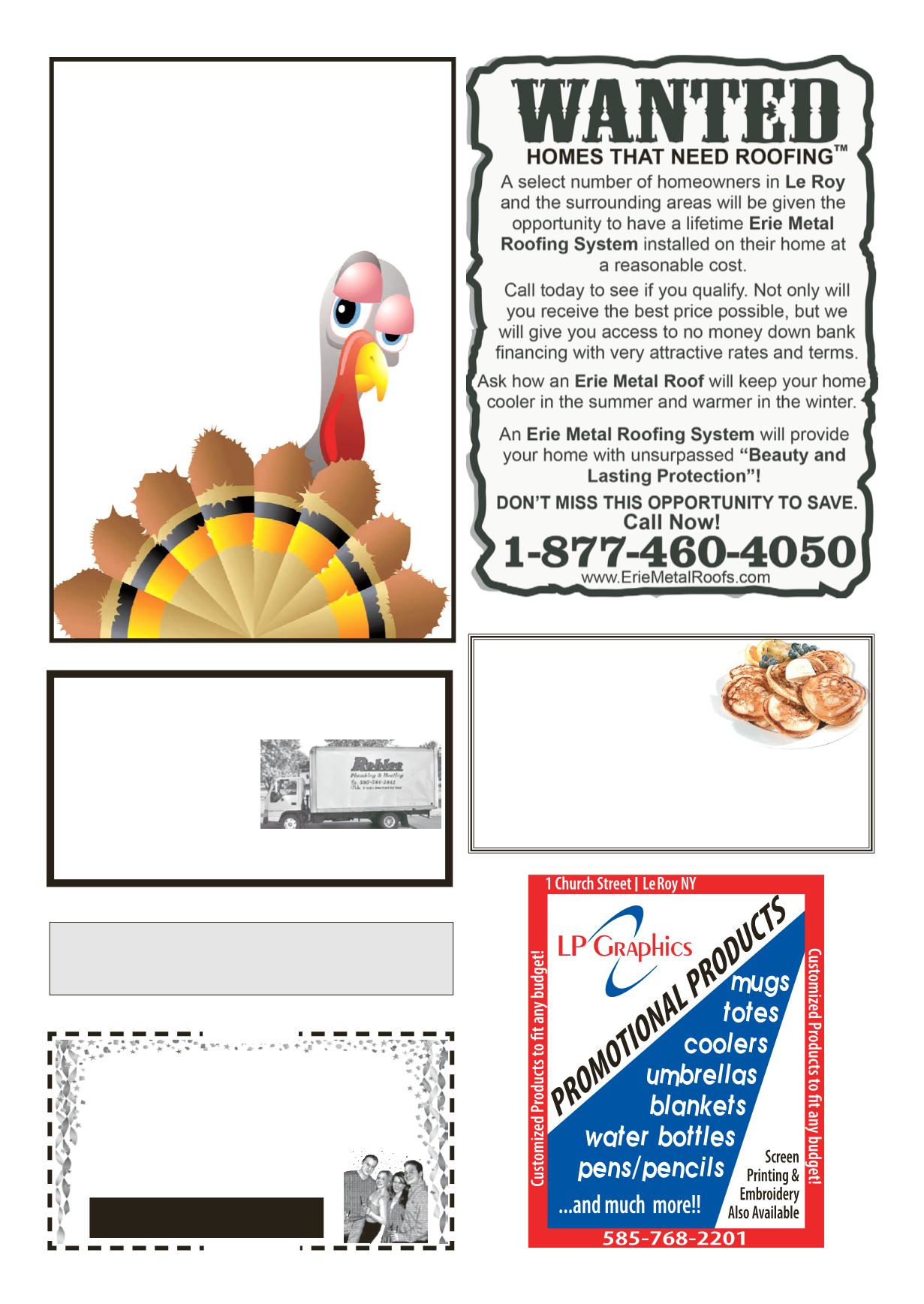 LEROYPENNYSAVER&NEWS -NOVEMBER 2, 2014
SUPPORTYOUR LOCALADVERTISERS!
They help sponsor the local news section of the Le Roy Pennysaver.
THANKS FORYOUR SUPPORT!
American Legion
Post 576
585-768-2090
CLIP&SAVE
CLIP&SAVE
Inside - 2RoomsAvailable
Outside - LargePavilion
ROBLEE
Plumbing&Heating, LLC
10991LakeRd., Pavilion • (585) 584-3841
Full Insured
LUXAIRE
GOULD
NYSCertifiedBackflowTester
Water&Sewer Lines •Water Treatment&ConditioningSystems
Dinner 5:00 to 7:30 pm
TakeOutsAvailable at
4:30 to 6:30 pm
Adults $8.00 •Children $5.00
AmericanLegion -LeRoy
ElectionNight
PancakeSupper
November4th
atStaffordFireHall,4-7pm.
SponsoredbyLeRoy-Pavilion-StaffordKiwanis;
all proceeds benefit local youth.