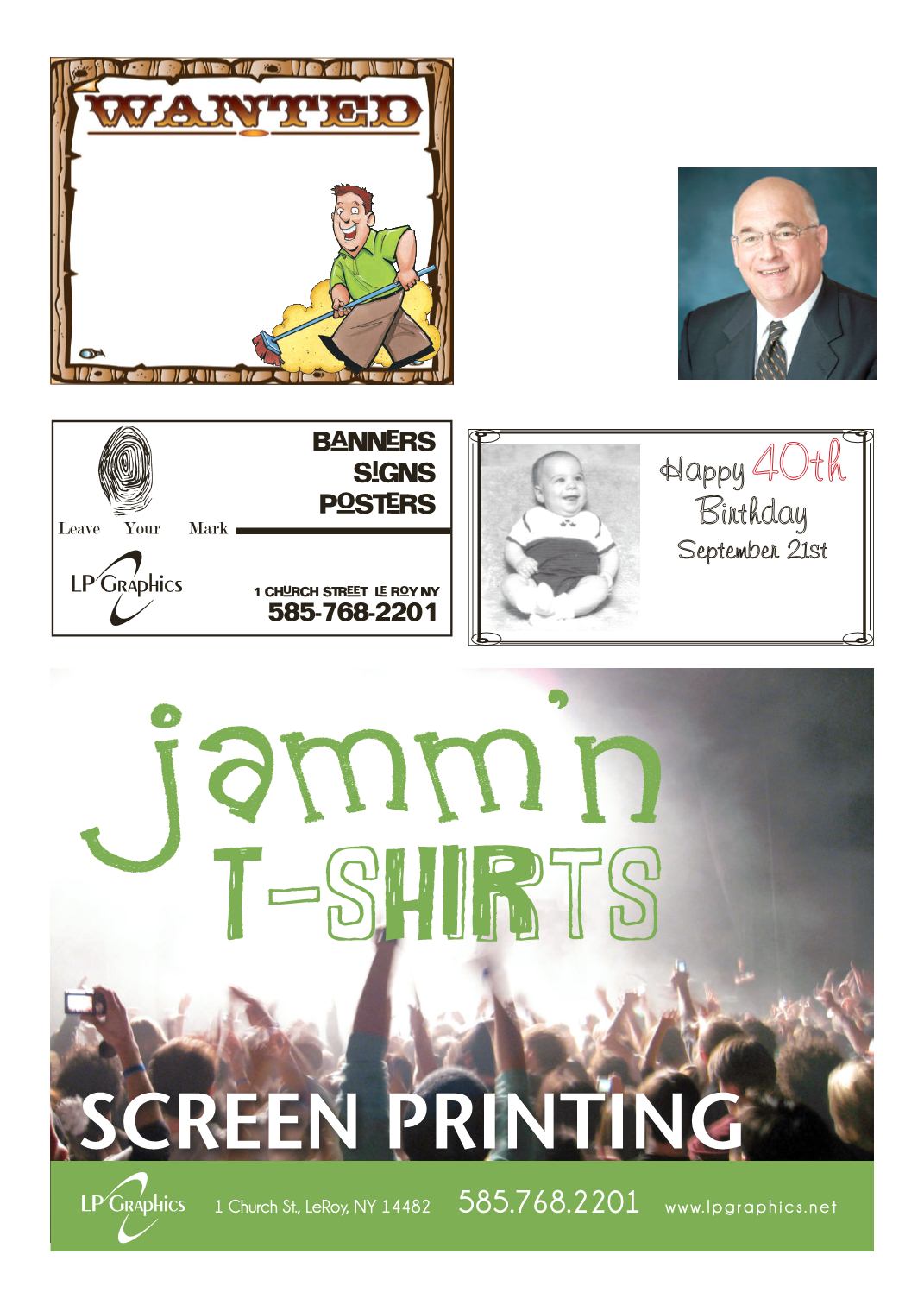 LEROYPENNYSAVER&NEWS - SEPTEMBER 21, 2014
CLEANER POSITION
LeRoy Central
School
formore information go to
Application deadline is
September 30, 2014
K. Brown senior retail lending
riskmanager.Hewill be respon-
sible for assuring the company
complies with all federal and
NewYorkState fair lending laws,
related statutes and regulations.
Prior to joiningFiveStarBank,
Mr. Brown has held positions at
Thoroughbred Mortgage, M&T
Bank, JPMorgan Chase, and
Mr. Brown holds a bachelor's
degree inbusinessadministration
FiveStarBank
NamesMarkK. Brown
SeniorRetail LendingRiskManager
LeRoy resident will oversee fair lending program and policy
from the Rochester Institute of
Technology.He resides inLeRoy.
lpgraphics.net