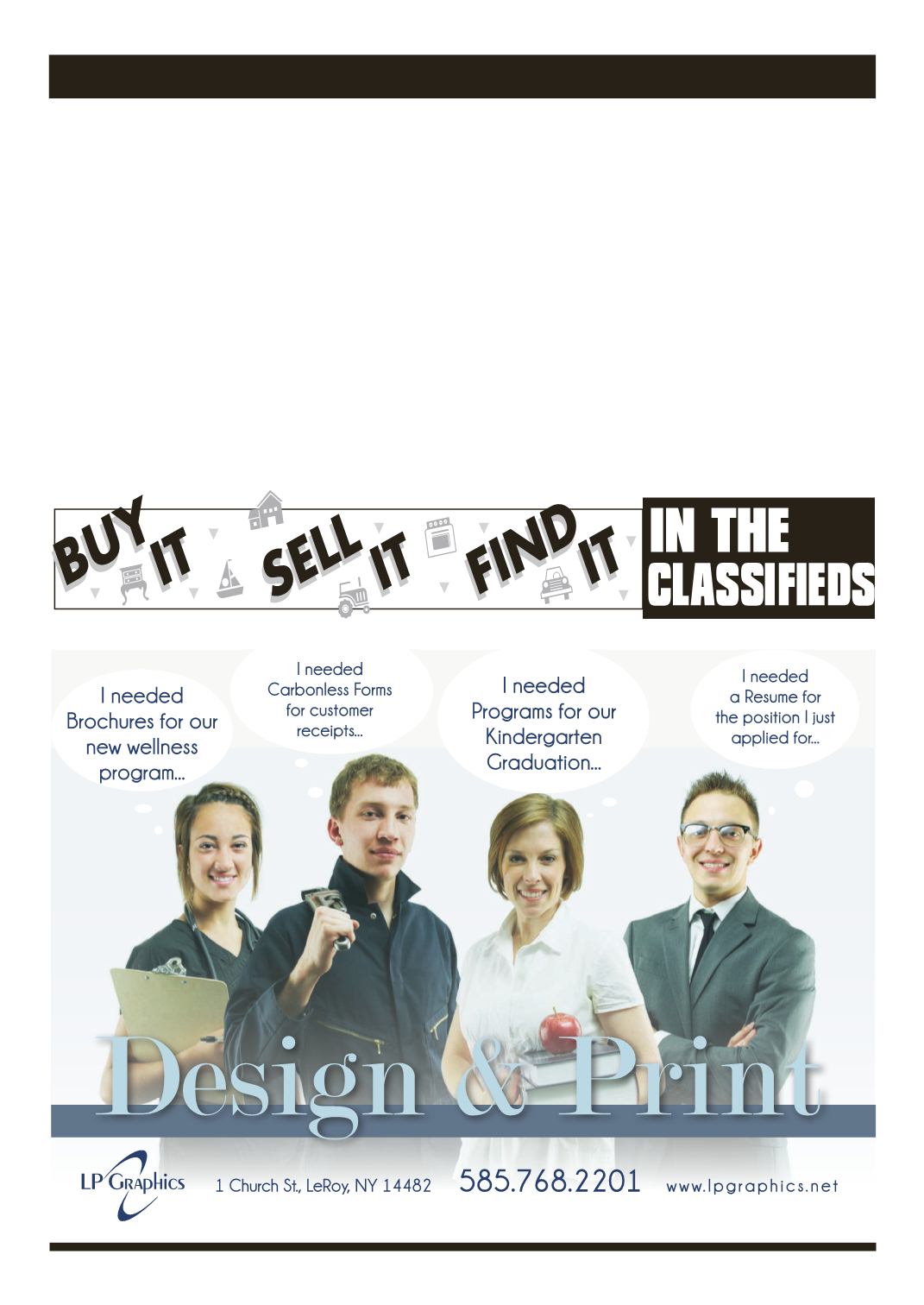 LEROYPENNYSAVER&NEWS - JULY 6, 2014
DIVORCE $550*
Regular Divorce. Covers chil-
dren, etc. Only One Signature
Required! *Excludesgovt. fees.
Local & In-State Phone No.
1-800-522-6000Ext.100.Bay-
lor&Associates, Inc. Est. 1977
VIAGRA 100MG and CIALIS
20mg! 40 Pills + 4/FREE for
only $99! #1 Male Enhance-
BUNDLE AND SAVE! DI-
RECTV, INTERNET&PHONE
months of HBO, starz, SHOW-
TIME & CINEMAX. FREE GENIE
Savings. Call 1-800-782-3956
SAFE, EASY WEIGHTLOSS!
Phentrazine37.5, aoncedaily
appetite suppressant, boosts
energy and burns fat. 60 day
supply - only$59.95!Toorder,
$$$HELP WANTED$$$
Extra Income Assembling CD
Cases from Home! Call Our
Live Operators Now! 1-800-
SAFE STEP WALK-IN TUB.
Alert for Seniors. Bathroom
falls can be fatal. Approved
by Arthritis Foundation. Ther-
apeutic Jets. Less Than 4 Inch
Step-In. Wide Door. Anti-Slip
Floors.AmericanMade. Instal-
lation Included. Call 1-800-
ABSOLUTE FARM LIQUIDA-
TION JULY 12TH & 13TH.
TO 61 acre Parcels at 50% of
Market Price! Less Than 3 hrs
from NY City - 1/2 Hr from
Albany! Jaw dropping views,
spring fed ponds, gorgeous
trout stream, rolling fields,
deep woods! EZ terms! Call
1-888-701-1864 to register!
Virtual tour: Newyorklandan-
DISH TV RETAILER.
at$19.99/month (for12mos.)
& High Speed Internet start-
ing at $14.95/month (where
available). SAVE! Ask about
SAME DAY Installation! CALL
LOVELYMEADOWAND FOR-
EST5.4acres
$199,900. Bank Ordered Sale.
Beautiful Bethel NY. Near
WoodstockSite. 85Miles from
Manhattan. Assorted Hard-
site, underground utilities,
across from lake,Walk to Per-
forming Arts Center, financ-
REDUCEYOURCABLEBILL!*
Get a whole Satellite system
installed at NO COST and pro-
gramming startingat $19.99/
to new callers, SO CALL NOW
MAKEUPTO$1000Aweek
Mailing Our Brochures From
Since2001.GenuineOpportu-
nity. No ExperienceRequired.
DO YOU HAVE VACATION
PROPERTY FOR SALE OR
RENT?
nearly 5 million households
and over 12million potential
buyers, a statewide classified
ad can't be beat! Promote
your property for just $490
for a 15-word ad. Place your
ad online at fcpny.com or call