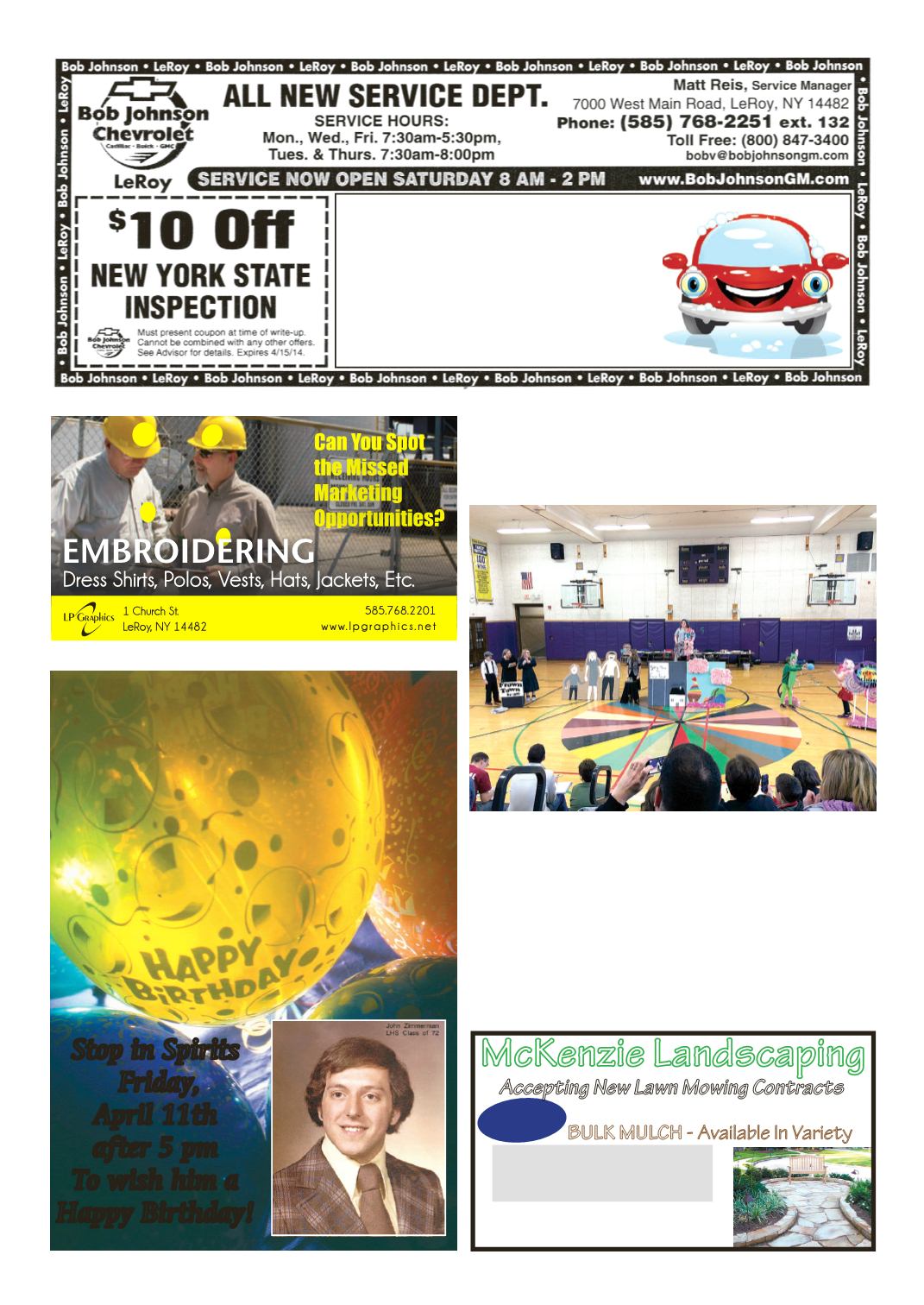 LE ROY PENNYSAVER & NEWS - APRIL 6, 2014
Wash The Winter Grime Away!
Wash, Wax, Vacuum
Lube, Oil & Filter, Tire Rotation
27 Point Check Including Free Brake Check
Two teams, consisting of 4th-6th graders, from LeRoy Central
School District recently competed in the annual Odyssey of
the Mind competition in York. Odyssey of the Mind is a global
program revolving around creativity and on the spot thinking.
Students compete in a long-term problem, which they work on
for approximately 5 months, and a spontaneous problem that is
presented on site. Mrs. Williams' team competed in Division One
and took second place. Mrs. Jermy's team competed in Division
Two and also took second place. Way to go Odyssey teams!!
Odyssey Of The Mind
Competition
McKenzie Landscaping
Taking calls now
for pre-orders
of Mulch!
Accepting New Lawn Mowing Contracts
Residential/Commercial • Spring Cleanups
BULK MULCH
On (Techo-Bloc) Hardscapes
Free Quotes • Fully Insured
Call Scott (585) 455-5275
Stop in Spirits
Friday,
April 11th
after 5 pm
To wish him a
Happy Birthday!
John Z.
is in town
celebrating his
60
th
Birthday!