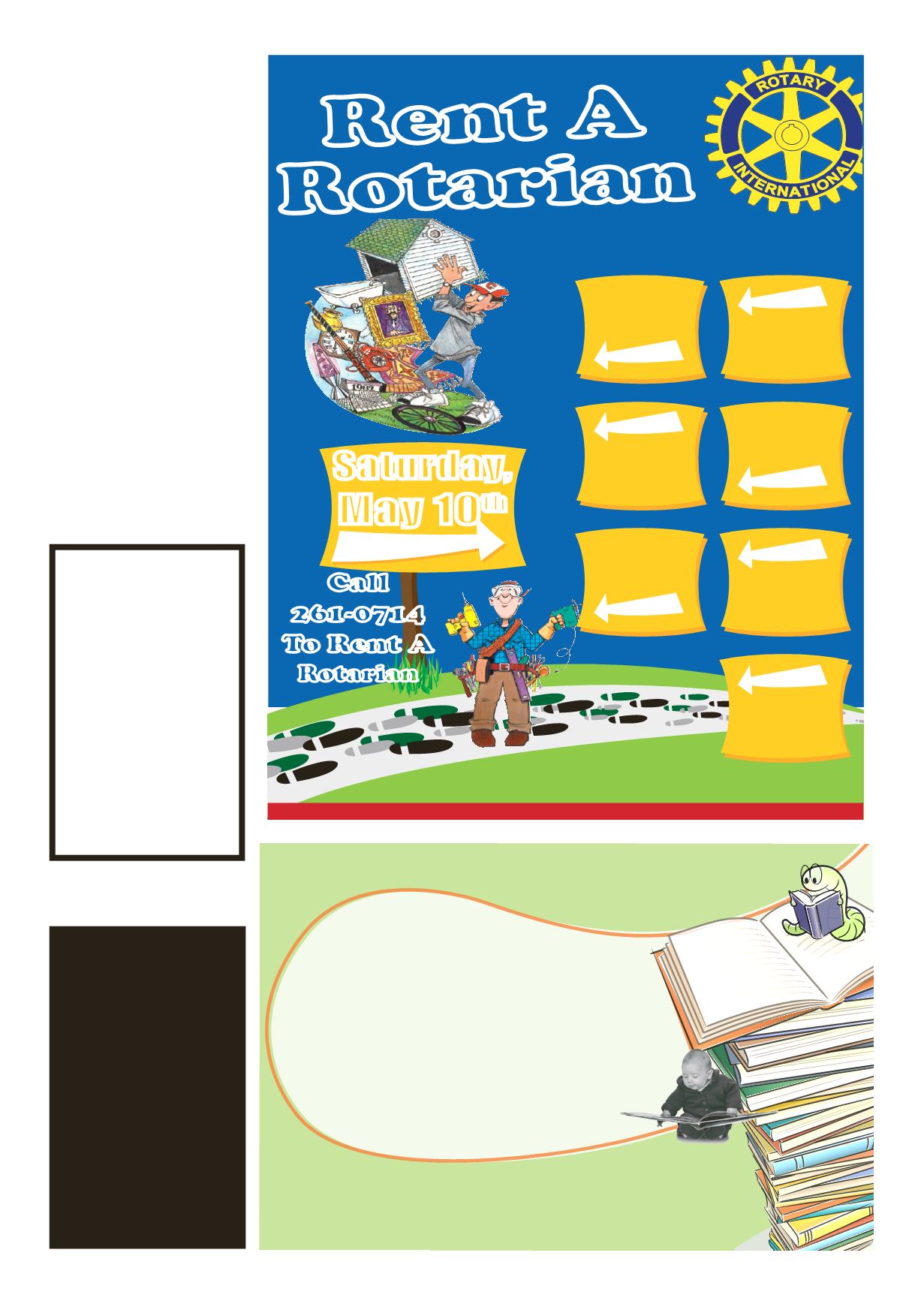 LE ROY PENNYSAVER & NEWS - APRIL 6, 2014
Friends of the Woodward Memorial Library may purchase items
early on Friday, April 11th from 3:00 to 4:30 pm.
Friends memberships are available the day of the sale for only $5.00!
Woodward Memorial Library
768-8300
Saturday, April 12 through Saturday, April 19 at noon
Paperback & Children's Books: 50 cents each
Sale Hours:
Saturday, April 12 from 10 am to 4 pm
Monday - Thursday, April 14-17 - 4 from 9 am to 8:30 pm
Friday, April 18 from 9 am to 5 pm
Saturday, April 19 from 10am to Noon
(Bag Sale - a bag of books for $1.00)
Phillip James Moulton
junior majoring in language and
linguistics and philosophy at
the University of Rochester, has
been named to the Dean's List for
academic achievement for the fall
Moulton, a resident of LeRoy,
is the son of Stephen and Mar-
tina Moulton, and a graduate of
LeRoy Central School in LeRoy,
The Honor Society of Phi Kappa
Phi is pleased to announce that
Courtney Taylor
was recently initiated into the Phi
Kappa Phi Chapter at Nazareth
College. Taylor is among approx-
imately 30,000 students, faculty,
professional staff and alumni to
be initiated into Phi Kappa Phi
Le Roy
Pennysaver
local news section of the
THANKS
FOR YOUR
SUPPORT!
8th Annual
Rotary is a vital part of the
community and fund raisers like this enable Rotary
to contribute to community activities and community groups.
e-mail: