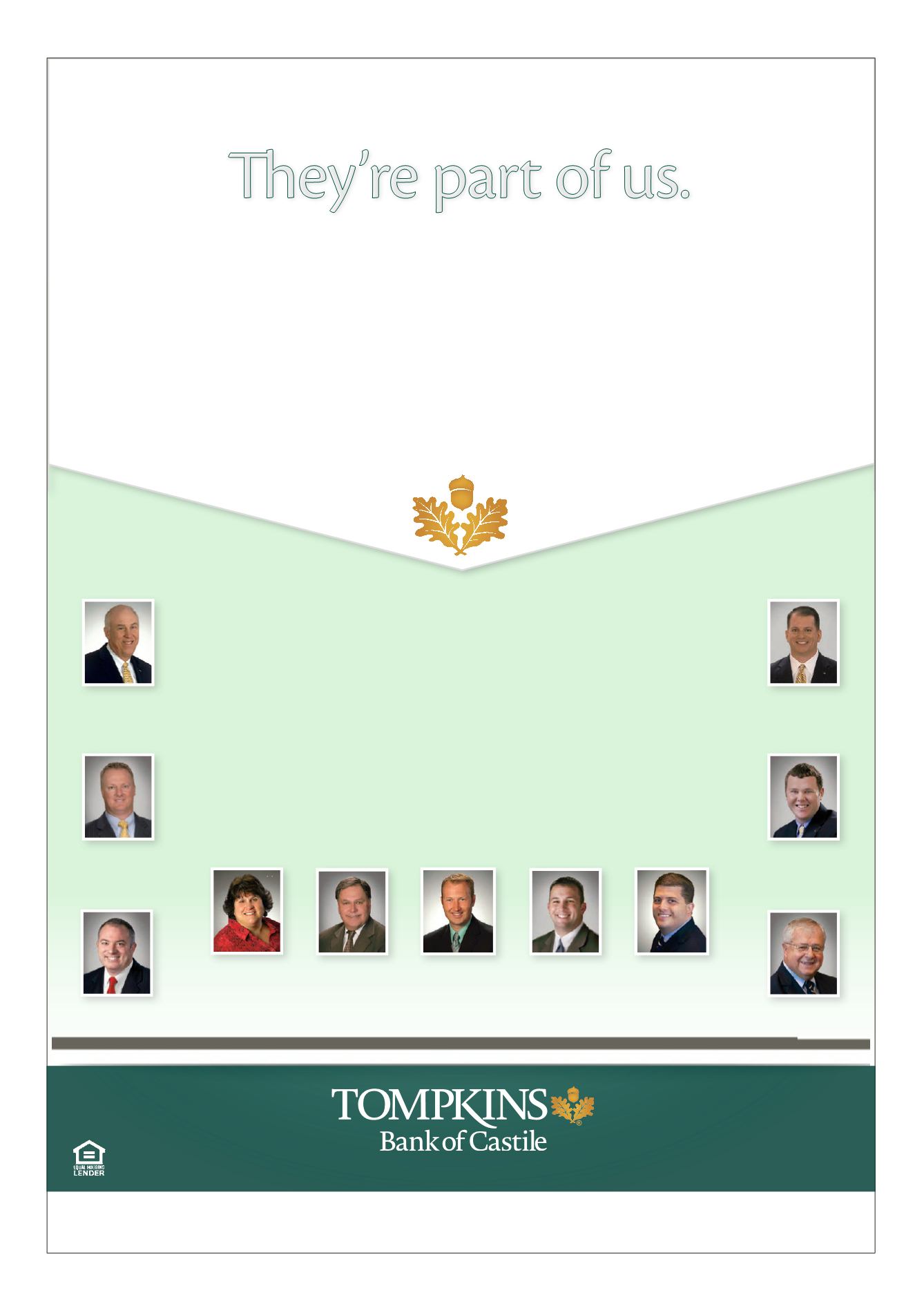 LE ROY PENNYSAVER & NEWS - APRIL 6, 2014
Tompkins Bank of Castile and Tompkins Insurance are committed to
the communities we serve.
Our leaders live in LeRoy and are leaders in
We've been serving the financial needs of Western
New Yorkers for 145 years. So if your bank is changing, or even if it's not, try
banking with your neighbors. We'll make it easy for you to switch.
Just stop into our office at 29 Main St., LeRoy. Or call 768-2525.
BankofCastile.com
Member FDIC
JimFulmer
Mickey Hyde
TomDambra
Bob Bennett
Dave Boyce
TimSpezzano
MikeMcKenzie
Bob Boyce
Licensed Insurance Broker
Tompkins Insurance Agencies
Insurance products are not FDIC insured, have no bank guarantee and may lose value.
Mike Tucci
Tompkins Insurance Agencies
AnneMarieMattice
Kevin Robertson