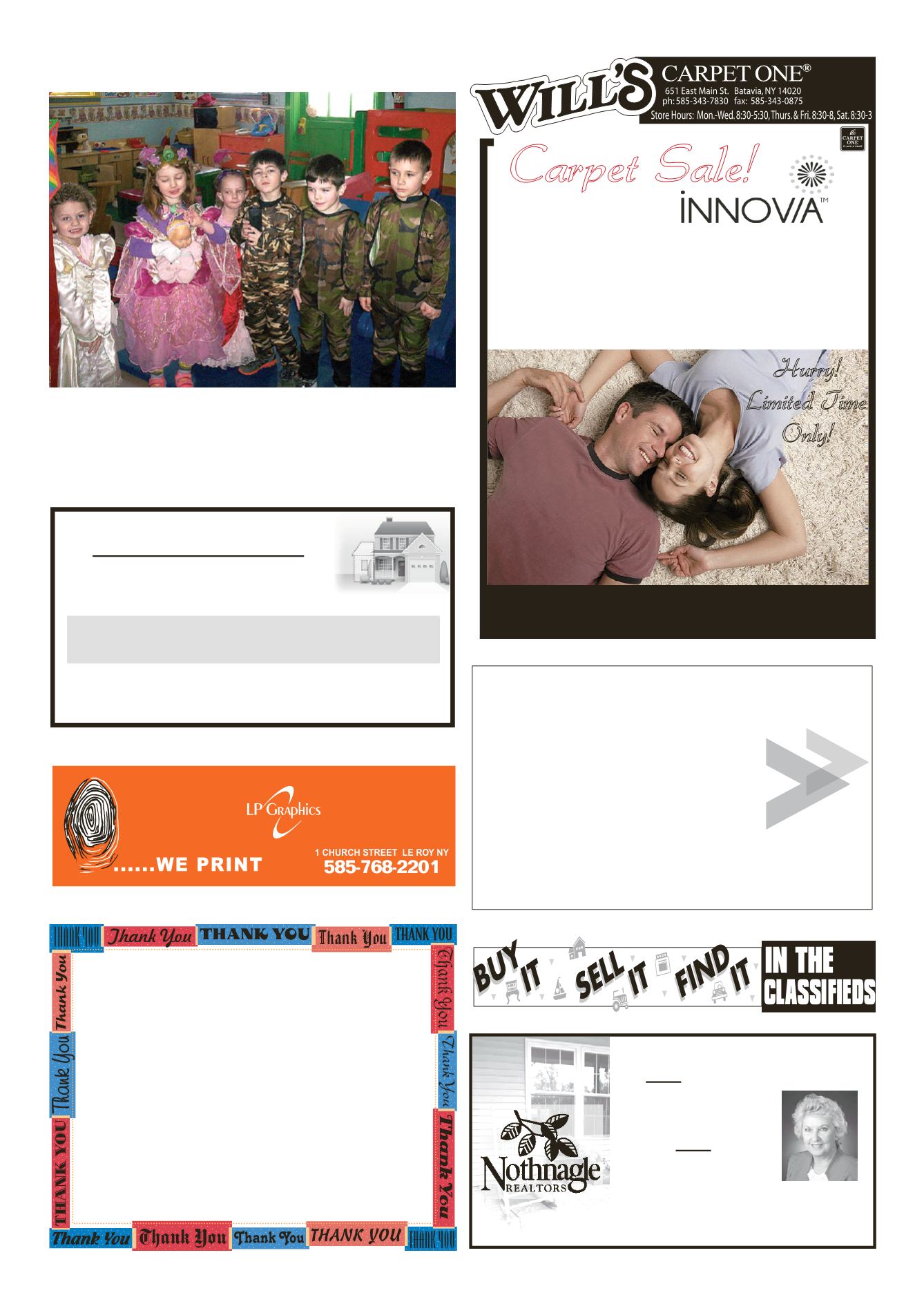 LE ROY PENNYSAVER & NEWS - MARCH 30, 2014
FLOOR
& HOME
The ONE store for your perfect floor.
"Complete Carpentry Service"
M
ILLER
B
ROTHERS
B
UILDERS
Custom Homes • Remodeling • Additions
Roofing • Siding
DANIEL
MICHAEL
Batavia
585-343-6750
NOW is the BEST time
to BUY with the interest rates
at their lowest!
Don't wait
to BUY -
call
Linda Beaumont
for all your real
estate needs.
Linda Beaumont
Home (585) 768-6315
Licensed Real Estate
Salesperson
Multi-Million Dollar Producer
Move
Medical & orthopedic
18 Months Financing Available For Innovia Products Only
•Free Estimates • Professional Installation Available
OFF
50
%
I greatly appreciate everyone's support in the
recent Village Trustee election.
A
BIG thanks
as well to all who assisted in our
campaign with mailings, signs and calling lists!
I thank Jennifer Keys for her years of service and
look forward to working with my fellow
Trustee's and the Mayor
in serving the best interests of all Le Royans.
Sincerely, Bill Kettle
LeRoy Nursery School had playtime. The children enjoyed
Dramatic Play. Both boys and girls dress up every day and using
their imaginations they can be whoever they want. Princesses,
Army Men and Firefighters are popular. Pictured here are a few
3 Day Pre-K children.
Dress Up - 3 Day Class
lpgraphics.net