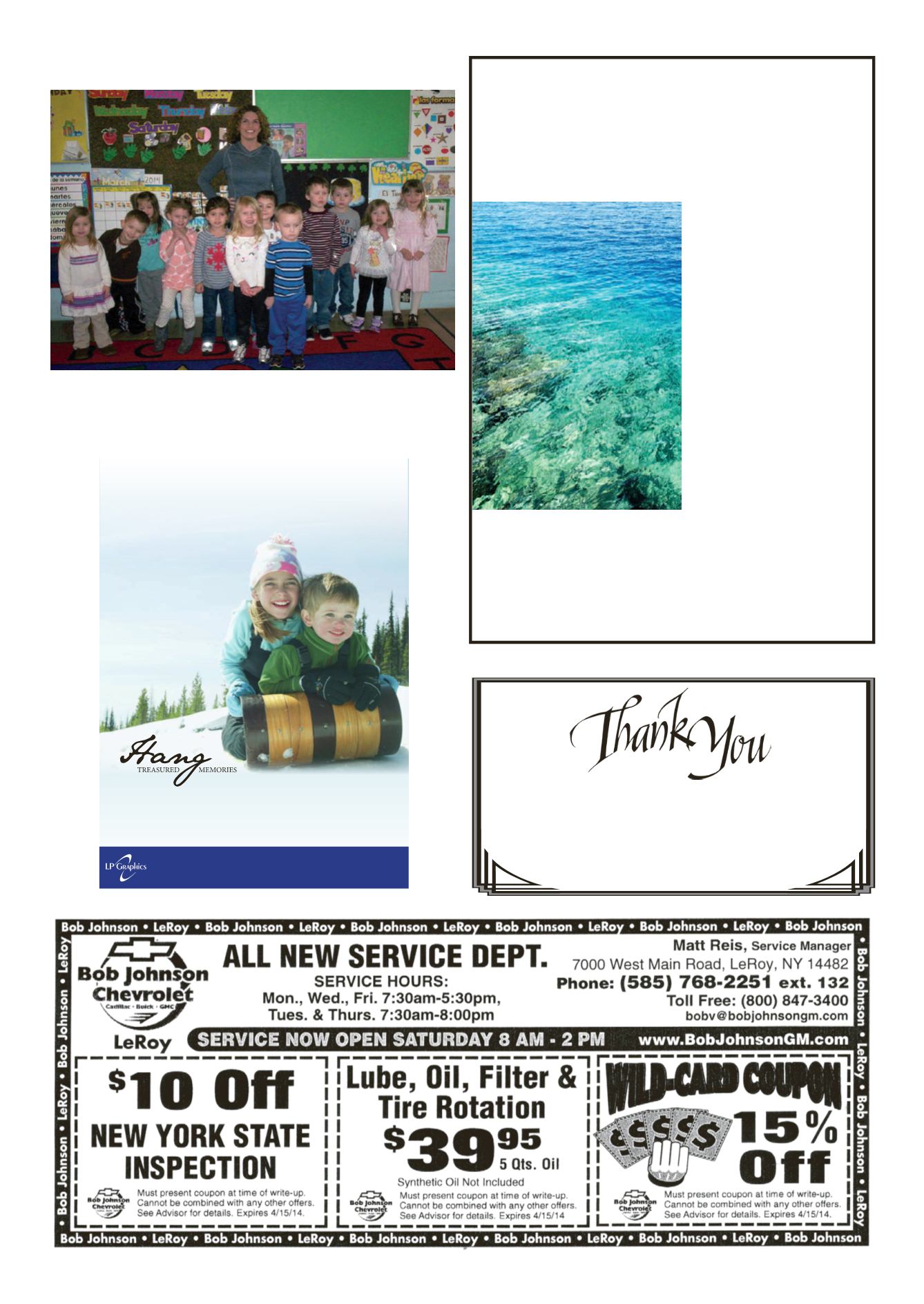 LE ROY PENNYSAVER & NEWS - MARCH 16, 2014
LeRoy Nursery School's 2 Day Class has been learning about mu-
sic. They played instruments and learned about rhyme. Pictured
here is Kristen Alquist from Fusion Dance teaching the children
a class on music & movement.
Music and Movement
Thank you for your thoughts and prayers on
the passing of our mother,
Shirley Williams.
Gary Merritt and Family
Woodward Memorial Library
"Paint the
Ocean"
Saturday,
March 22
required. Limit 15 children.
Call 768-8300 or register online at
This program is made possible with Reach Grant Funds, a Decentralization
Regrant Program of the Genesee-Orleans Regional Arts Council (GO ART!)
As crisp as the day they were made.
WE PRINT LARGE FORMAT
Our state-of-the-art wide format color printer allows
prints up to 42" wide by any length you desire!
Get those digital
picture files off your
camera cards and
on to your walls!
1 Church St., LeRoy, NY 14482
585.768.2201