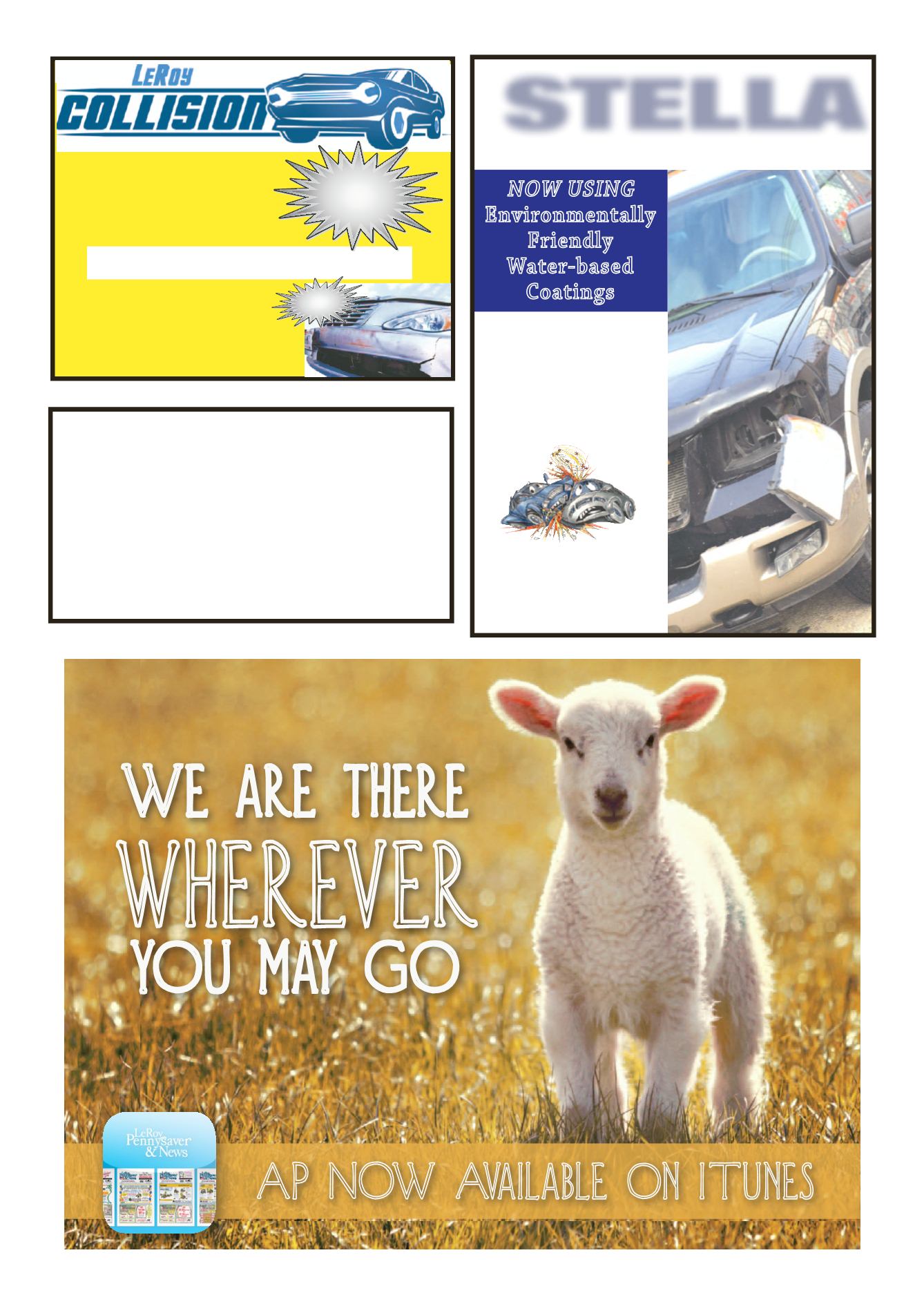 LE ROY PENNYSAVER & NEWS - JANUARY 26, 2014
• Auto body collision repair
• All insurance companies
• All makes all models
• Glass replacement/ repair
• Auto detailing
• Restoration
• Rentals and loaners available
Formally LeRoy Motors Collision …Same Great Service,
Same Ownership, Same Location Just A New Name!
768-7877
7000 W. Main Rd.
LeRoy NY 14482
Open
Saturdays
8 am-noon
Free
Estimates!
AP NOW Available on iTunes
Collision Service, Inc.
STELLA
Complete
Auto Body Repair
Glass Replacement
24 Hour Towing
Downdraft Paint Booth
Computer Estimating
8375 East Main Rd.
Le Roy, NY
768-7370
NOW USING
Environmentally
Friendly
Water-based
Coatings
CDL B Drivers needed in Wyoming & LeRoy
with Tanker and Hazmat!
Our Tankwagon Driver is responsible for the safe
and timely delivery of product to our customers.
They will deliver, load and unload petroleum into the
bulk truck and end use containers while providing
exceptional customer service and maintaining
the highest safety standards.
If interested, please e-mail a resume to