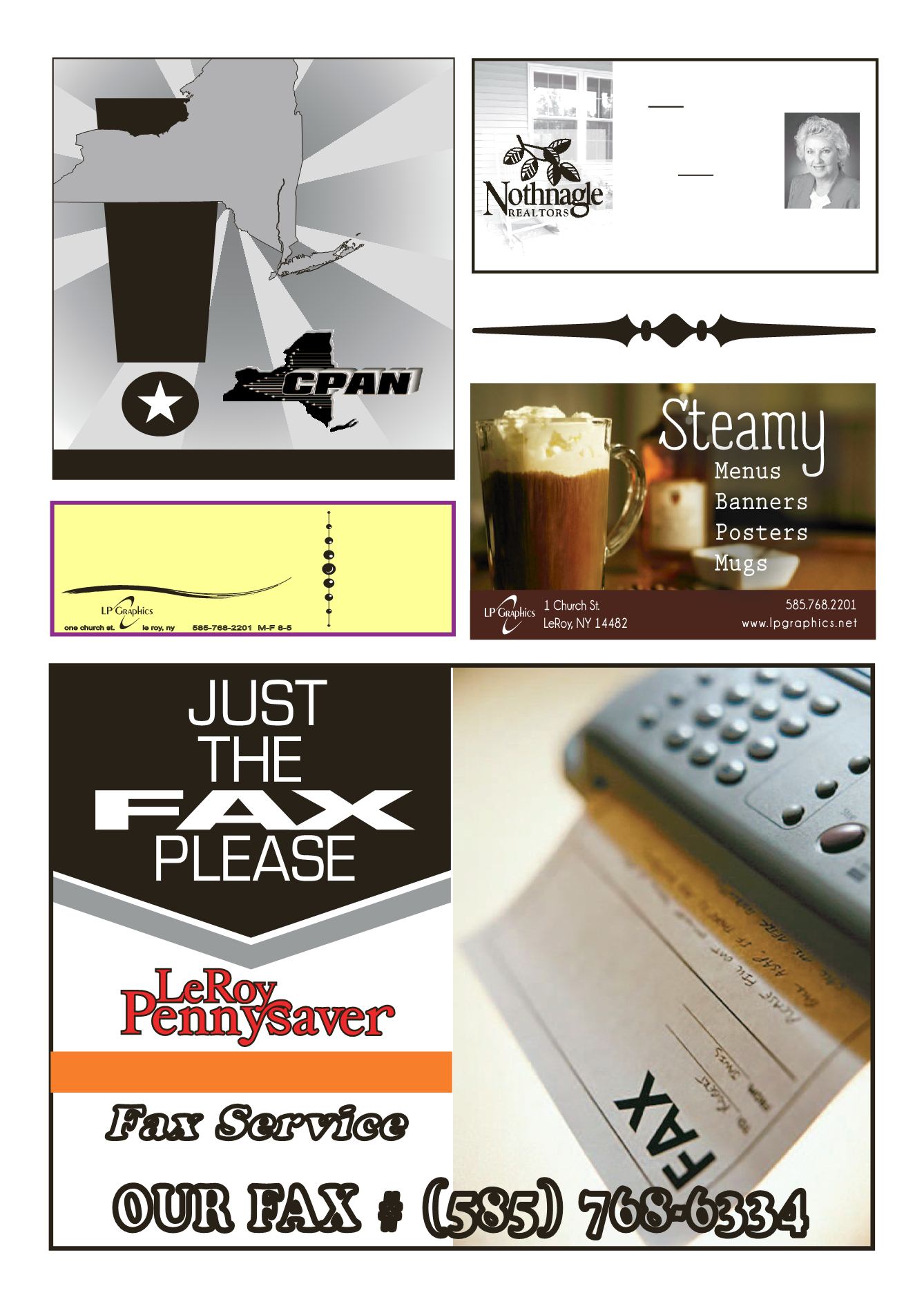 LE ROY PENNYSAVER & NEWS - JANUARY 26, 2014
SUBMIT
YOUR AD
HERE
ONE
ONE
*$490 for 15 words. $15 for each additional word.
A Great Deal to Reach the Whole State!
1 Church St., Le Roy, NY • (585) 768-2201
Batavia
585-343-6750
NOW is the BEST time
to BUY with the interest rates
at their lowest!
Don't wait
to BUY -
call
Linda Beaumont
for all your real
estate needs.
Linda Beaumont
(585) 768-6315
Licensed Real Estate
Salesperson
one church st. le roy, ny
one church st. le roy, ny