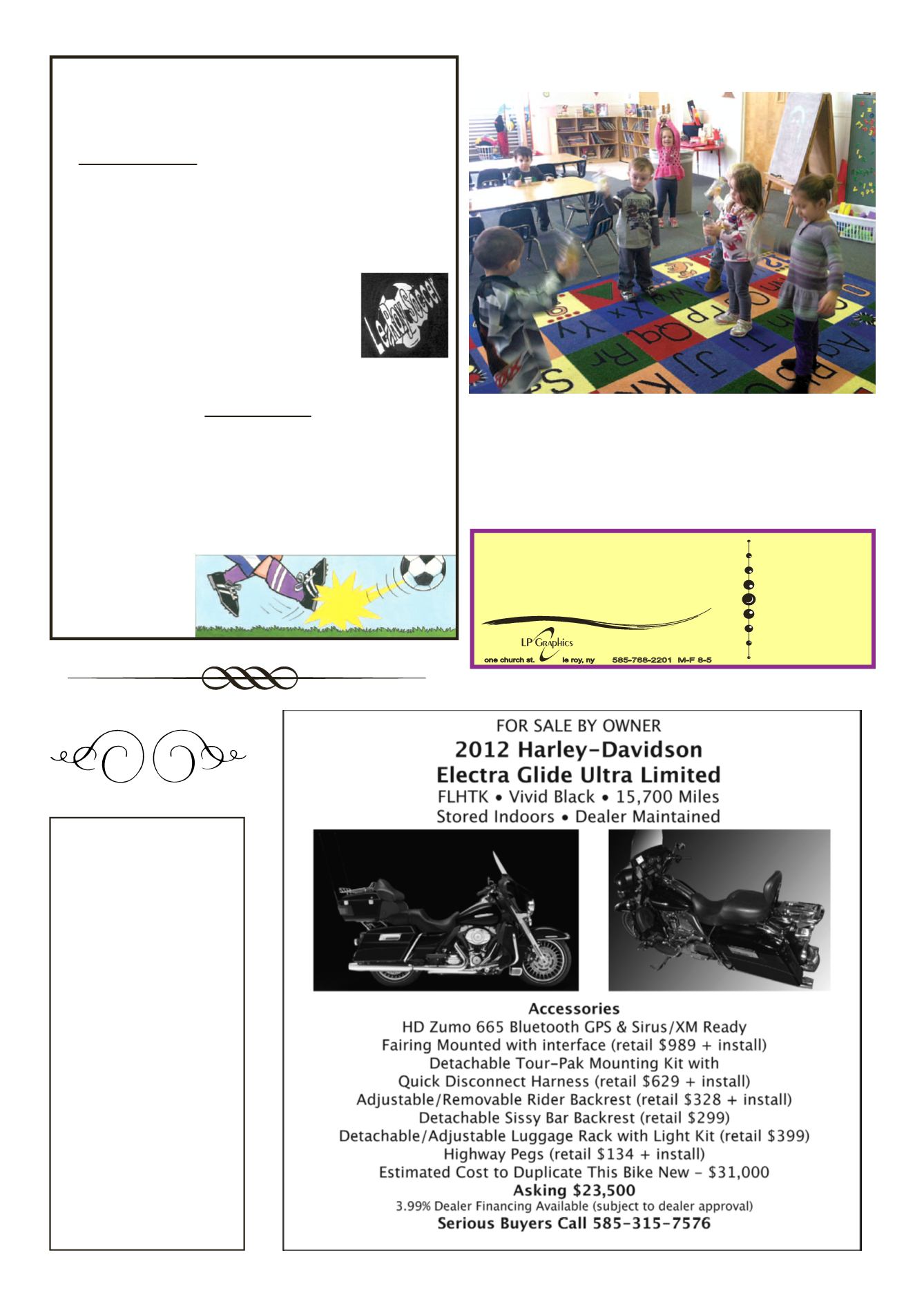 LE ROY PENNYSAVER & NEWS - JANUARY 19, 2014
The Playgroup children at Love Bugs Preschool had fun learning
about the new year by making their very own NewYear shakers!
They carefully added some colorful rice, and confetti to their
bottles then decorated them with stickers! Pictured here are
the children counting to 10 with their shakers and saying Happy
New Year!
Shaking In The New Year!
Calling All Le Roy Students!!
Get out your pencils, crayons or
computer and help us create a
LYSA is looking to redesign their logo
Do you think you can do this?
You'll not only get bragging rights,
but you'll get $100 or your 2014 year of summer
soccer FREE, whichever is more
The logo should have the colors
black, white and/or red in it
along with a soccer ball, at least.
"LYSA" or "Le Roy Youth Soccer"
will be made part of any logo.
Submit designs by February 1 to:
LYSA, P.O. Box 144, Le Roy, NY 14482
Submit your Name, Age and Contact Info
SIMPLY ...
the Word of God.
Sunday Mornings
9:30 am
Mumford
Fire Hall
Line by line, verse
by verse - reading,
explaining & applying.
Teacher/Pastor
Walt Zweigle
Childcare available
one church st. le roy, ny
one church st. le roy, ny