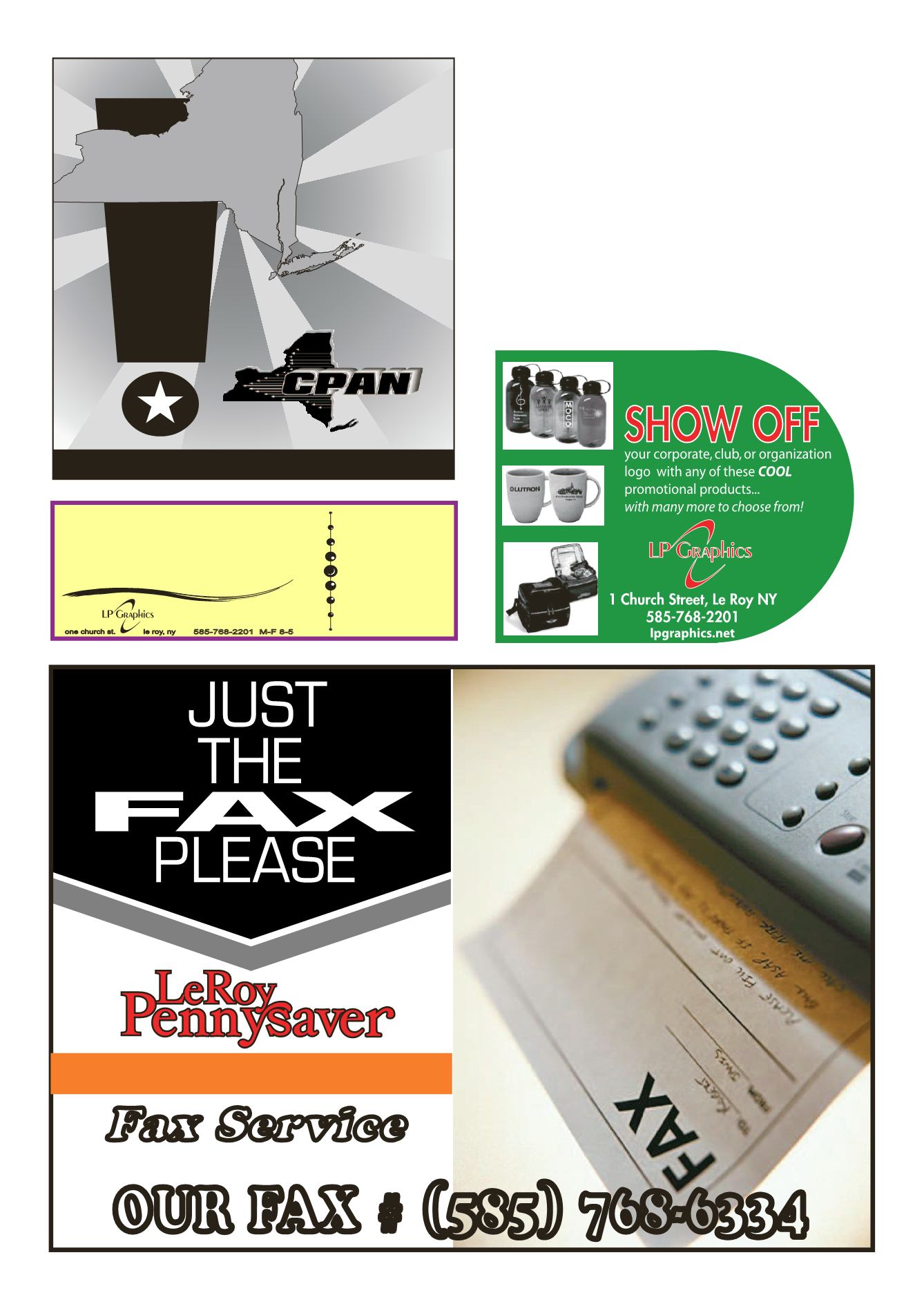 LE ROY PENNYSAVER & NEWS - JANUARY 19, 2014
SUBMIT
YOUR AD
HERE
ONE
ONE
*$490 for 15 words. $15 for each additional word.
A Great Deal to Reach the Whole State!
The State University of New
York at Geneseo has announced
its Dean's List for the fall
semester 2013. To be on the list, a
student must have achieved a 3.5
grade point average while taking
at least 12 credit hours.
Michael Kovatch
Murphy, The Adjutant General
for the State of New York,
announces the promotion of
members of the New York Army
National Guard in recognition
of their capability for additional
responsibility and leadership.
Neil Stewart
serving with the Forward Support
Battalion is promoted to the rank
of Chief Warrant Officer 3.
A r m y N a t i o n a l G u a r d
promotions are based on overall
performance, attitude, leadership
ab i l i t y , and deve l opmen t
1 Church St., Le Roy, NY • (585) 768-2201
one church st. le roy, ny
one church st. le roy, ny