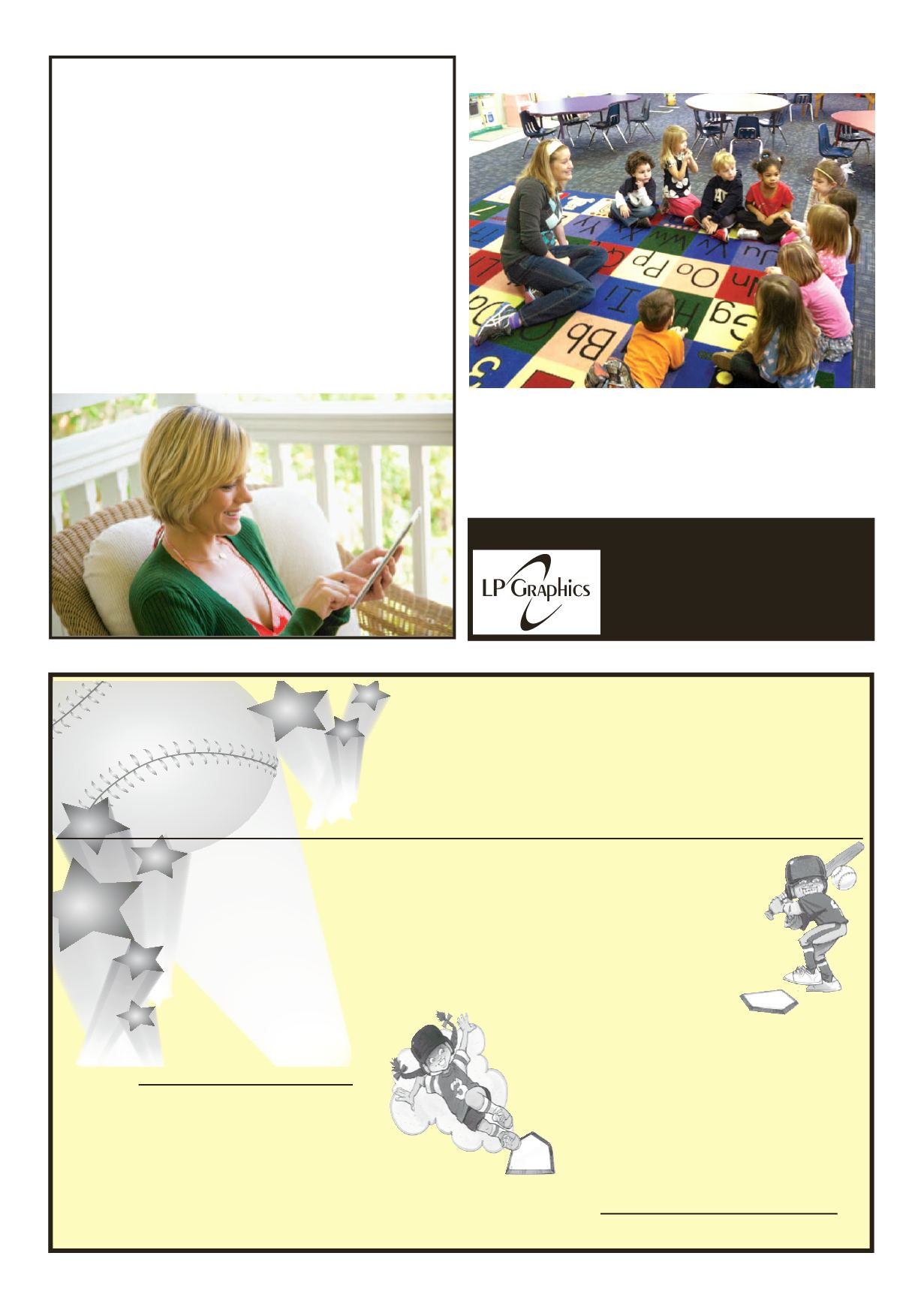 LE ROY PENNYSAVER & NEWS - JANUARY 12, 2014
1 Church St., Le Roy, NY 14482
585-768-2201
FAX 585-768-6334
We Do
Le Roy Little League Baseball Registration
Saturday, January 18th
10 am-1 pm in the hallway outside the
Trigon building gym at LeRoy Central School
Wednesday, January 22nd
6 pm-8 pm in the hallway outside the
Trigon building gym at LeRoy Central School
Instructional-ages 4-6 - $40.00 per player
T-Shirt – ages 7-10 - $55.00 per player
Little League – ages 9-12 - $55.00 per player
Junior League – ages 13 & 14 - $60.00 per player
Senior League – ages 15 & 16 - $60.00 per player
Monroe County Babe Ruth - ages 16-19
$125.00 per player
First time players must bring a COPY
of the players' birth certificate.
We are looking for coaches and volunteers.
Please sign up at registration. If you have
any questions, please contact Jeff Strollo
at 750-4049 or Helene Beswick at 746-9480.
Forms are available on our
website
Want to save some time? Fill out the forms
online then print them off and just bring
them to registration. Forms will also be available at registration.
Tryouts for Little League TBD
More information will be available
at registration.
ALL PLAYERS ages 9-12
MUST ATTEND the LL tryouts.
All players must participate in the candy bar
All money is due at registration.
All Little League, Jr. and Sr. League families must pay a $50.00
refundable concession deposit at time of registration. T-shirt families
must pay $25 refundable concession deposit.
There is a family cap at $125.00 but it EXCLUDES Babe Ruth players, the concession deposit and the candy sale.
NO REFUNDS AFTER MARCH 1st
Woodward Memorial Library
Books are only half the story!
Woodward Memorial Library
World's Largest Newsstand:
COMPLETE DIGITAL MAGAZINES
from the library to your electronic device.
Click on the Zinio icon on our homepage to
create an account and get started.
The Pre-K children at Love Bugs Preschool have the opportunity
each day to talk to each other about exciting things happening in
their lives. This gives them a chance to build confidence and self
esteem. Pictured here are the children listening to their friend
share some fun things they did over Christmas break.
Share Time