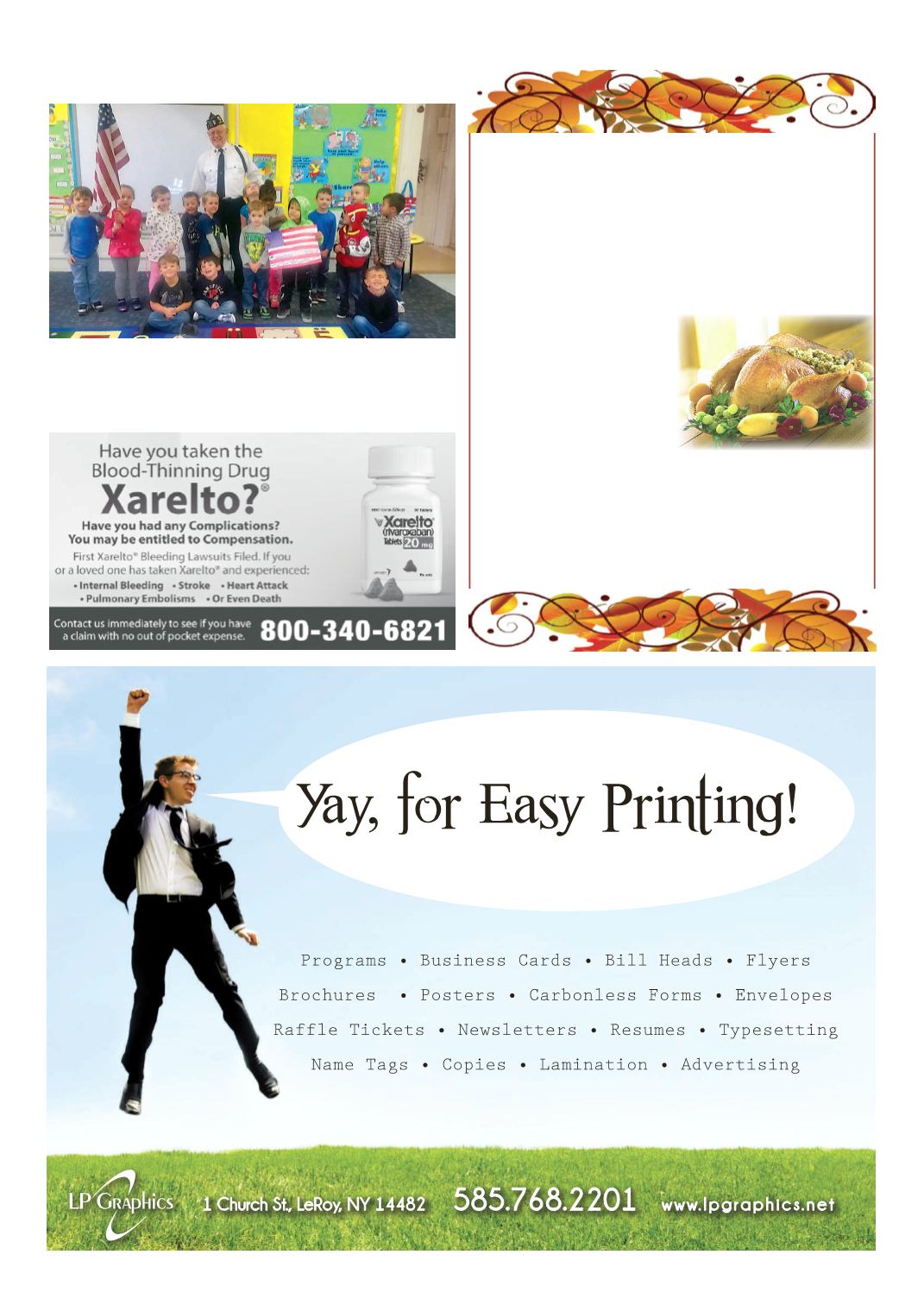 LE ROY PENNYSAVER & NEWS - NOVEMBER 13, 2016
Mr. Diskin from the American Legion came to visit the Pre-K class
at Love Bugs Preschool this week. The children learned all about
our flag and how important it is to America. Love Bugs Preschool
would like to say Thank you to all our military families past and
present. Happy Veterans Day!
Flag Fun at Love Bugs
Thanksgiving Day
Just watch any newscast and you'll know how
fortunate we are to live in
LeRoy, Genesee County or surrounding areas.
So, Thanksgiving should mean even more
to everyone this year.
Remember, if you are in need
or do not want to sit home
alone, give a call at
768-6769 and join us
for a feast at the party barn,
rides and deliveries
are also available.
Have a Happy Thanksgiving!
From all of us at
McGinnis Excavating
Tom's Favorite Day