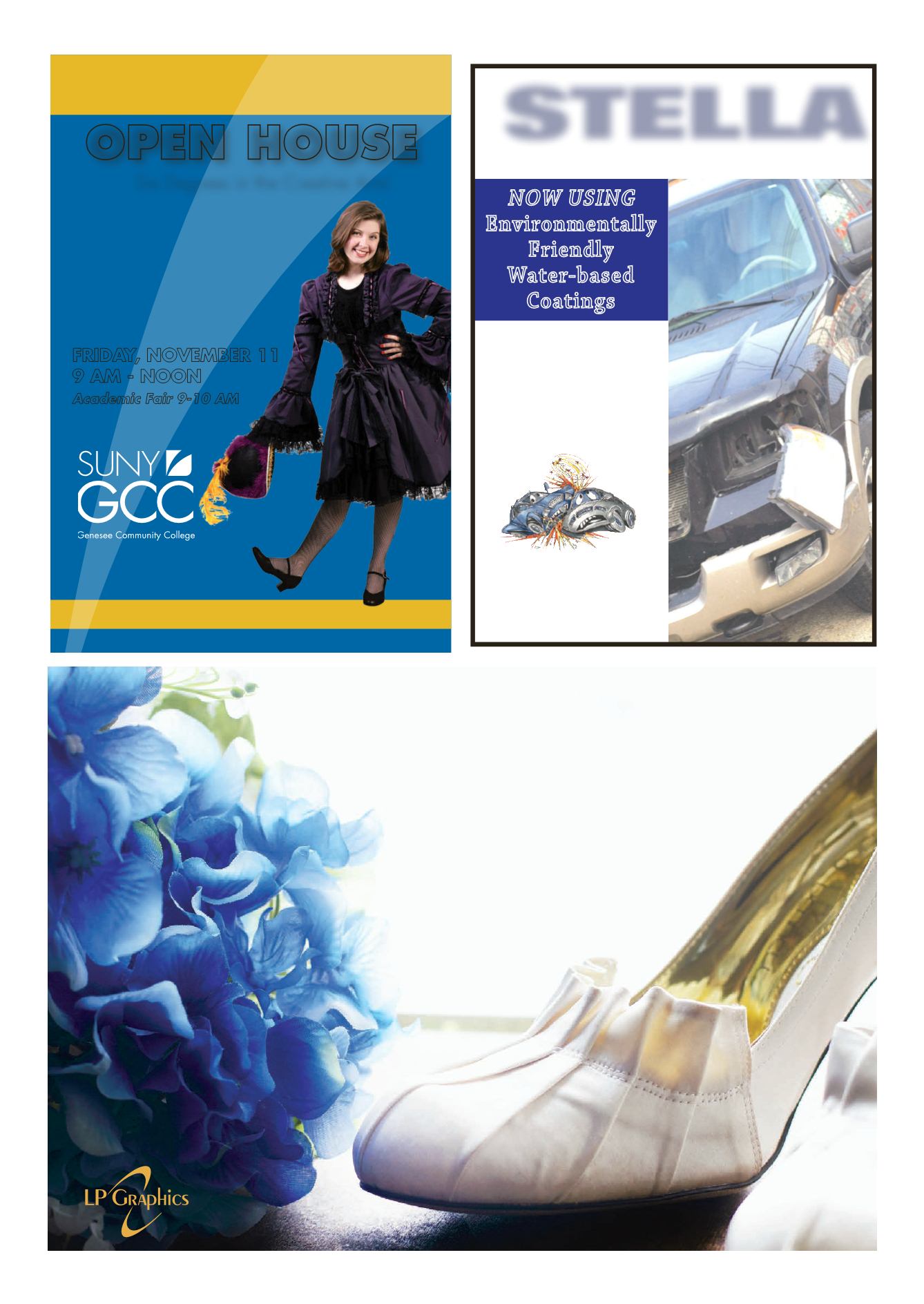 LE ROY PENNYSAVER & NEWS - OCTOBER 23, 2016
Collision Service, Inc.
STELLA
Complete
Auto Body Repair
Glass Replacement
24 Hour Towing
Downdraft Paint Booth
Computer Estimating
8375 East Main Rd.
Le Roy, NY
768-7370
NOW USING
Environmentally
Friendly
Water-based
Coatings
Elves craft shoes for the shoemaker...
Fairies arrange flowers for the florist...
We custom design
Save the Dates, Invitations, Envelopes, Etc.
...for you!
1 Church St, LeRoy, NY 14482
585.768.2201
www. l pg r aph i c s . ne t
GCC is live, on stage each semester.
Find out more....
OPEN HOUSE
• 125 + Online Courses
• Transferable SUNY Credits
• Affordable Tuition / Financial Aid / Scholarships
• FREE Application
• FREE Career Counseling
• FREE GCC Student Services / Tutoring
• College Village Student Housing
FRIDAY, NOVEMBER 11
9 AM - NOON
Academic Fair 9-10 AM
REGISTER ONLINE:
genesee.edu/openhouse
Genesee Community College is an affirmative action/equal opportunity
i
nstitution
One College Drive
Batavia, NY 14020
Six Degrees in the Creative Arts!