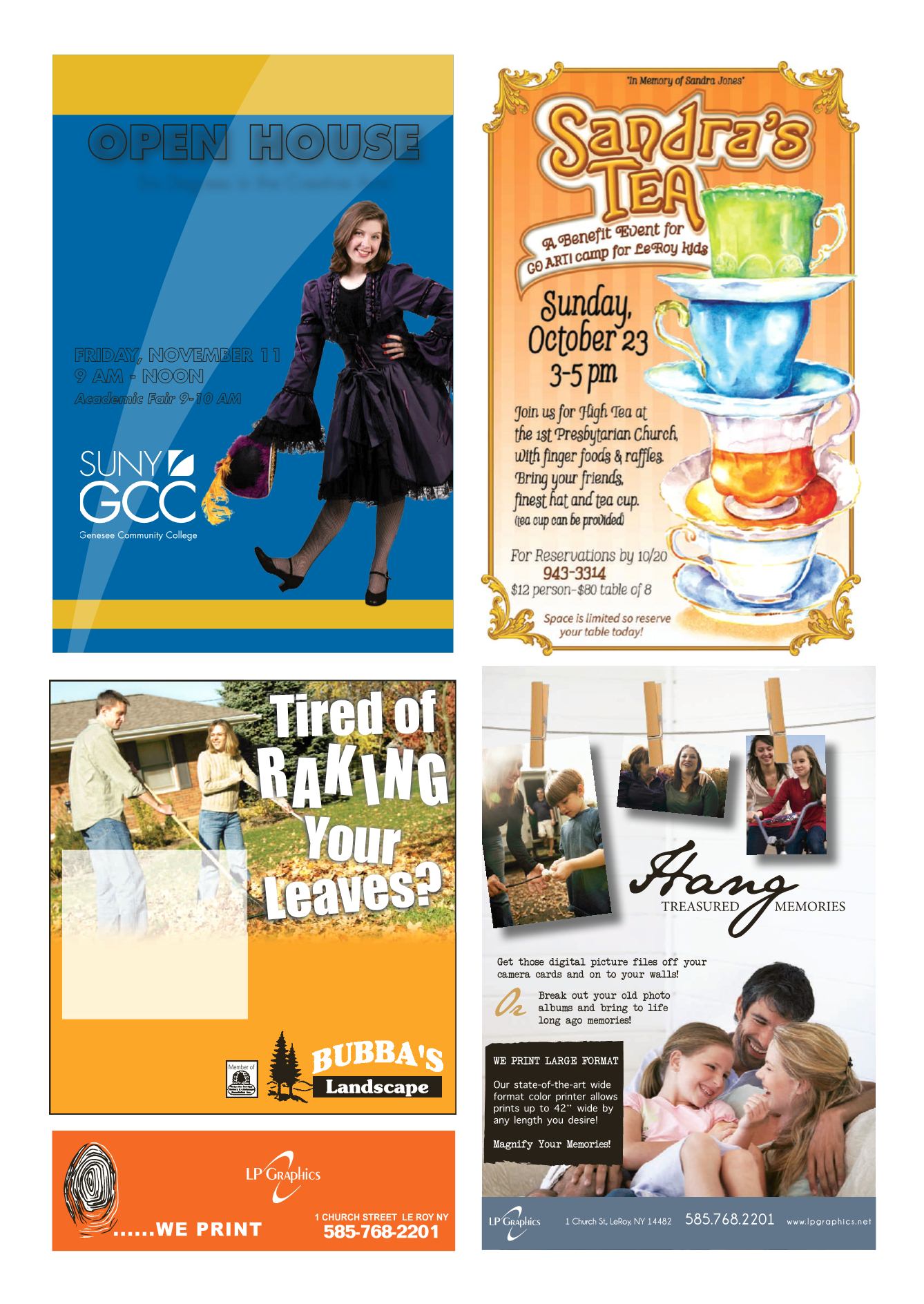 LE ROY PENNYSAVER & NEWS - OCTOBER 16, 2016
Fully Insured • Free Estimates
81 Lake St., LeRoy
768-6578
Call Now
for Your Fall
Cleanup!
Also accepting new
contracts for the
snowplowing season.
Landscapes, hardscapes,
trimming & pruning, fencing,
yard maintenance & plantings.
bubbaslandscape.net
GCC is live, on stage each semester.
Find out more....
OPEN HOUSE
• 125 + Online Courses
• Transferable SUNY Credits
• Affordable Tuition / Financial Aid / Scholarships
• FREE Application
• FREE Career Counseling
• FREE GCC Student Services / Tutoring
• College Village Student Housing
FRIDAY, NOVEMBER 11
9 AM - NOON
Academic Fair 9-10 AM
REGISTER ONLINE:
genesee.edu/openhouse
Genesee Community College is an affirmative action/equal opportunity
i
nstitution
One College Drive
Batavia, NY 14020
Six Degrees in the Creative Arts!
lpgraphics.net