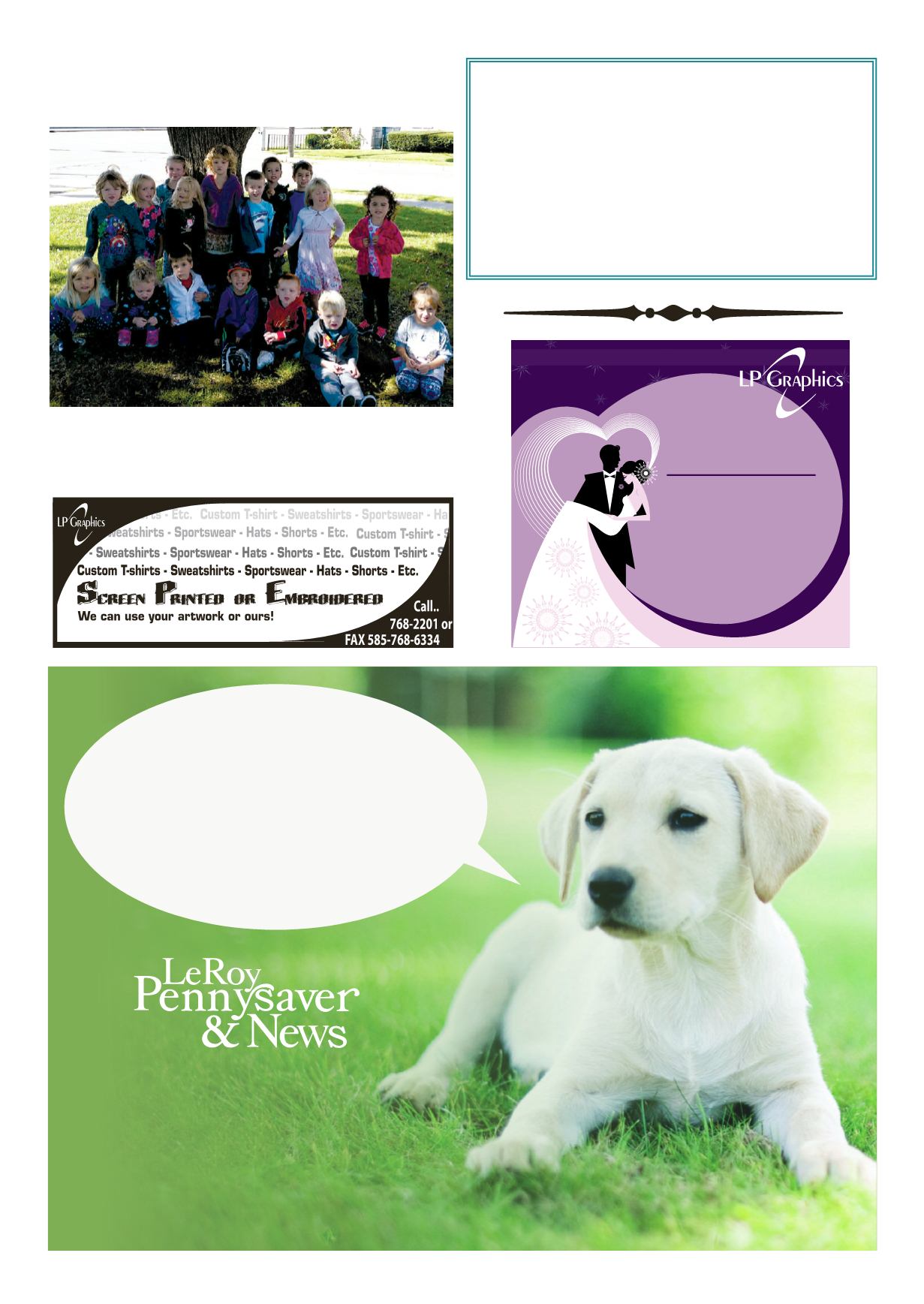 LE ROY PENNYSAVER & NEWS - OCTOBER 16, 2016
It's
all
You
about
1 Church St., Le Roy, NY • Open M-F 8-5
585.768.2201
And we are proud to be a part of
these important occasions and
celebrations in your life.
We have the most complete
Wedding Invitations &
Announcements plus
Accessories suitable for all
social occasions.
lpgraphics.net
• Fax 585.768.6334
lpgraphics.net
They went for a nature walk and discussed what happens
to the trees when the seasons change. They are happy to
report that some of the leaves are starting to change and
fall to the ground!
Sunshine Nursery School
Pre-K Students Adopted a Tree
The family of
Ken MacGregor
would like to extend their heartfelt thanks to the
many people who have offered their kindness in so
many
ways.The prayers, masses dedicated to him, delicious foods
and thoughtful words have provided comfort during this most
difficult
time.We
are most grateful.
We would like to especially thank
the priests, Deacon Dave, and community of Our Lady
of Mercy, The Knights of Columbus,Women of Grace and
most certainly the Falcone Funeral Home.
10/16
My People
found me in the
Le Roy Penny Saver!
Advertise • Classifieds • News
HelpWanted • Community Calendar
1 Church St., LeRoy, NY 14482
585.768.2201
www. l e r oy n y. com