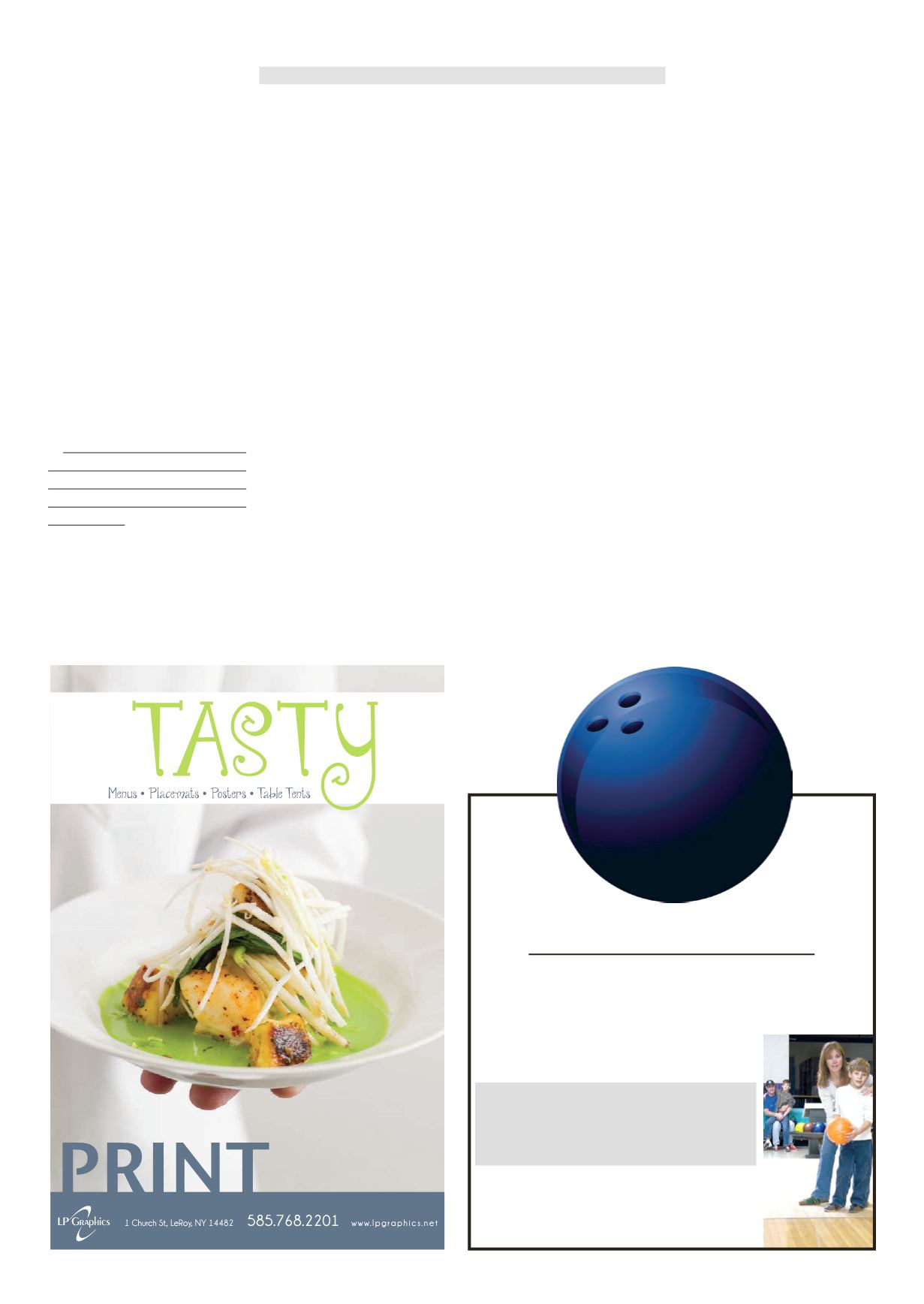 LEROYPENNYSAVER&NEWS -AUGUST21, 2016
byKimM. Cox, Superintendent
LeRoyCentral School
T -minus18daysandcounting
before the first day of the 2016-
2017 school year. Summer at the
district has been long, hot, and
extremely busy!
at its peak and there is a lot to
accomplishbeforeSeptember6th.
Over the next fewweeks, I will
be posting a lot of information
regarding theproject on theweb-
Pennysaver
can see daily updates on Twitter
#RenoLR,which is linkedright to
This linkcanbefoundonboth the
Wolcott Street School and the Jr.
Let me begin by saying, we
are on track to open school on
Tuesday, September 6th and our
buildings will be safe and ready
If you know anything about
school construction, a lot comes
together in the final weeks of
summer. Also, as a reminder,
muchof theprojectwasdesigned
to be completed by December
2016, with portions of it taking
until June 2017. We feel quite
fortunate that we are, for the
most part, on track tomeet these
Here's a brief update ofwhere
Site work:
at both buildings is complete
and will be ready for the new
traffic patterns beginning on the
6th. BothMrs.Messura andMr.
McArdlewill be sending out di-
ections for pick-upanddrop-off
at the newly constructed parent
ClassroomsandCorridors:
Wolcott Street, Trigon andLapp
will be completed by the 6th,
however, there will be some
finishes such as flooring, ceiling
tiles, and some case work that
mayneed tobeaddedonceschool
starts. We knew that this would
be the case, and have planned
to have some temporary items
WSSKitchen:
will be 90% complete by the
6th, however, there are a few
pieces of equipment that won't
be fully installed until later in
September. Our lunch menu is
complete for September and
there will be no interruption of
lunchat thisbuilding.Weplan to
start theyear asweended,witha
temporary kitchen operating for
TrigonGym:
WSS Gym and the new
Media Library/Center:
projects areongoing andnot due
to be completed until December
Hartwood Park:
ready to open by our September
Jr. - Sr. High School Li-
brary and Cafeteria:
operational, but arewaiting for a
MainOffice in both build-
ings:
to completion, but our priority is
student space, so work on these
will resume when classroom
We are so excited about the
changes to thecampus. It isgoing
tobegreat!Naturally, inaproject
of this magnitude and in build-
ings that areovera100yearsold,
therewill be a few bumps in the
road, but thecontractorswehave
working here, along with our
construction management team,
architects, and our very own
maintenance crew, have done an
We continue to ask for your
patience and understanding as
the work continues. We also
remind you that both campuses
are construction sites and ask
that you continue to refrain from
entering the work sites and that
youdonotwalkyour pets on the
More informationwillbecom-
ing along in the next fewweeks!
SIGN-UPS
LeaguesNowForming!
INDIVIDUALS andTEAMSWANTED
MondayNight Ladies - 4PersonTeam
TuesdayNight 4Man,Women orMixed
WednesdayNight 5Man,Woman orMixed
ThursdayNight 4Man IndividualsNeeded
LeRoy
Legion
Lanes
53WestMainSt.
LeRoy, NY
585-768-8597
Saturday, Sept. 10th
Starting atNoon
$20RegistrationFee (includes SanctionFee&T-shirt