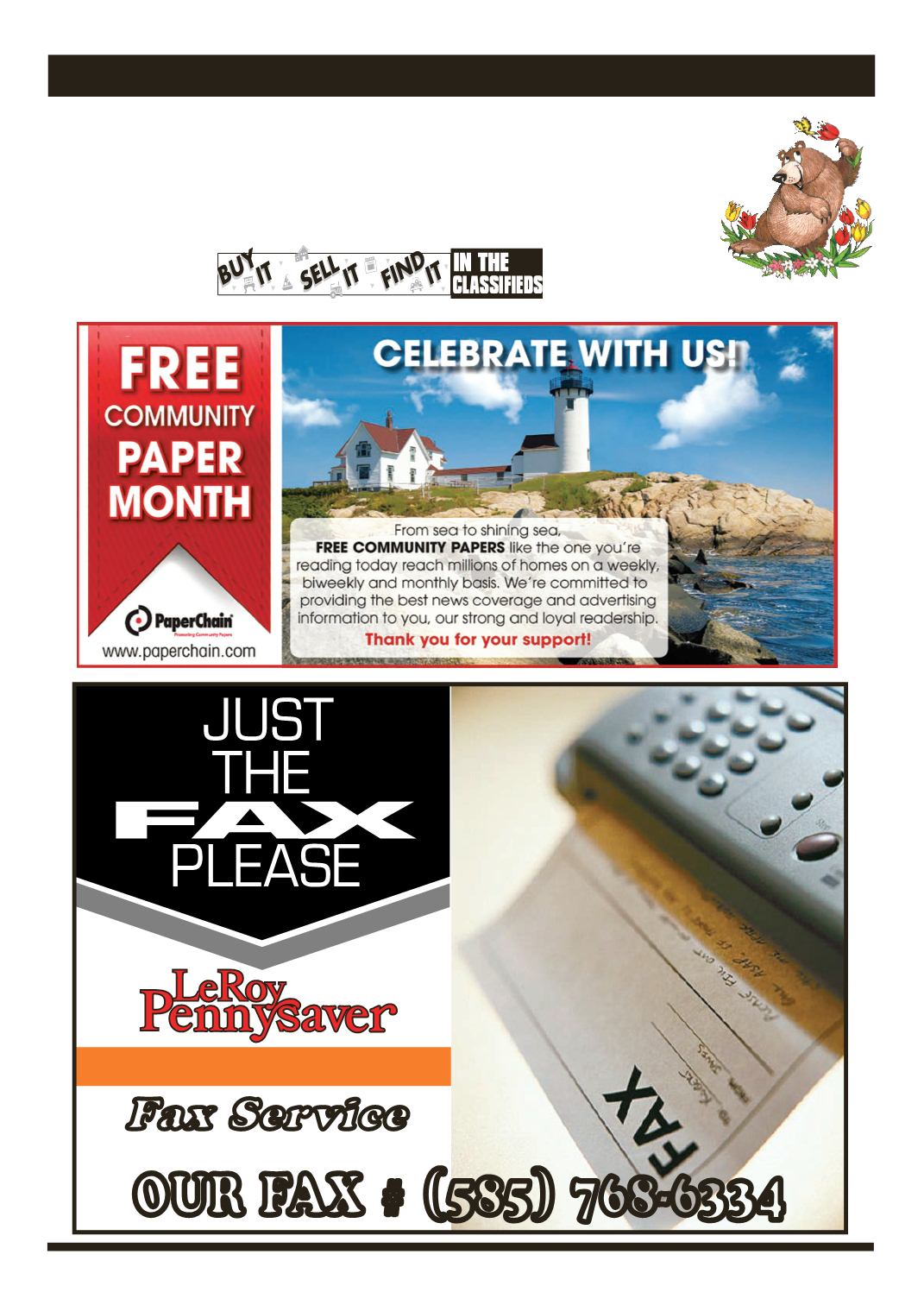 LEROYPENNYSAVER&NEWS - JULY 10, 2016
HEROMILES -
about how you can help our
service members, veterans and
their families in their time of
need,visittheFisherHouseweb-
OXYGEN
CONCENTRATOR
pendence.Enjoy Greater Mo-
bility. NO more Tanks! 100%
Portable Long-Lasting Bat-
ULTIMATE BUNDLE
RECTV & AT&T. 2-Year Price
Guarantee-Just $89.99/month
(TV/fast internet/phone) FREE
Upgrade. New Customers Only.
XARELTOUSERS
complications due to internal
bleeding (after January 2012)?
If so, youMAY be due financial
compensation. If youdon'thave
anattorney, CALL Injuryfone to-
PROMOTE YOUR VACATION
PROPERTY
STATEWIDE!
Homes, camps, land for sale?
ADVERTISE WITH US! Selling or
renting, we connect you with
nearly 3.3 million consumers
(plusmoreonline!)witha state-
wide classified ad. Advertise
your property for just $489 for
a 25-word ad, LESS for regional
coverage areas. Visit AdNetwor-
kNY.comorcall1-877-275-2726.
1ChurchSt., LeRoy, NY • (585) 768-2201