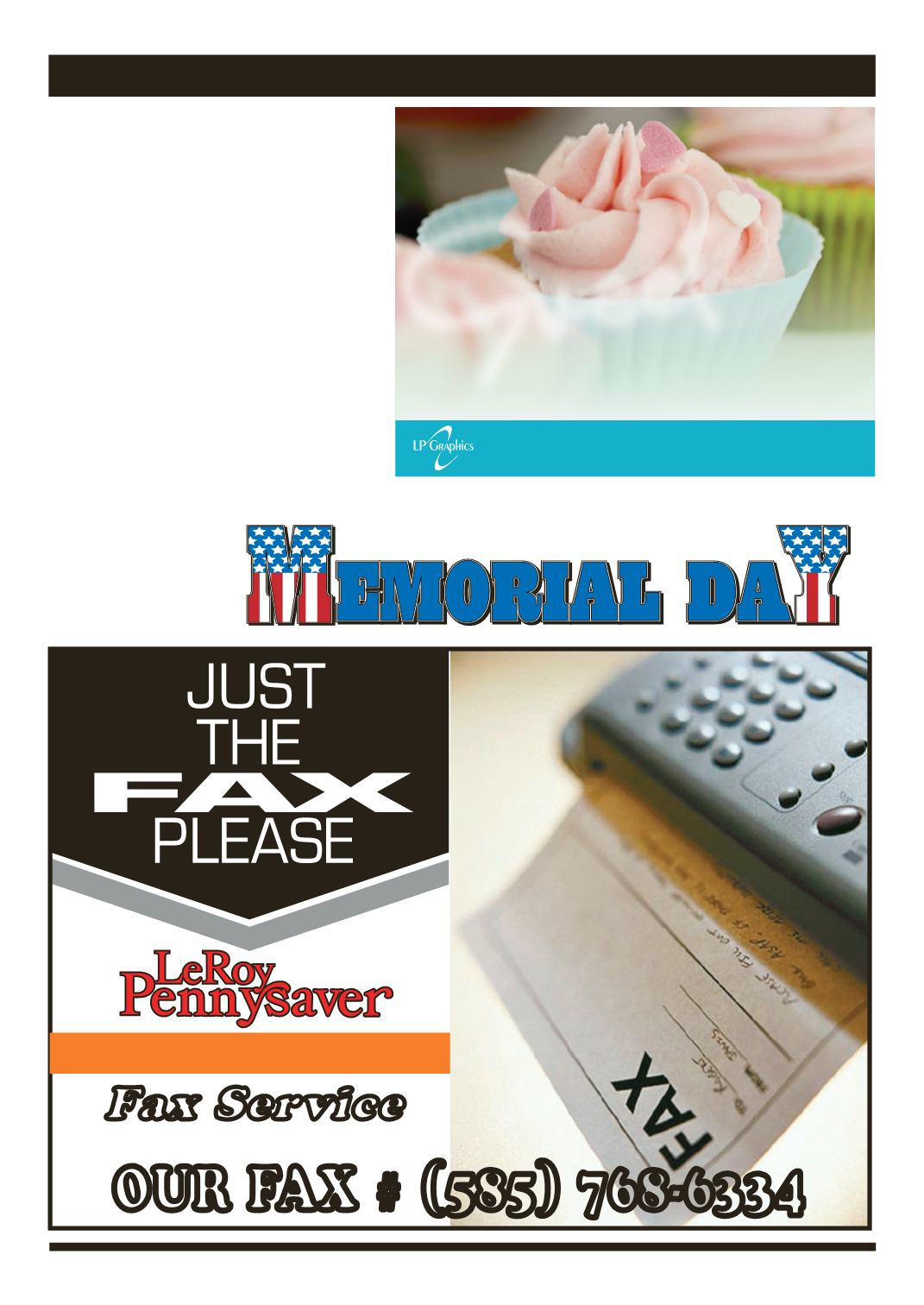 LEROYPENNYSAVER&NEWS -MAY 29, 2016
HEROMILES -
about how you can help our
service members, veterans and
their families in their time of
need,visittheFisherHouseweb-
ALL THINGS BASEMENTY!
Basement Systems Inc. Call us
for all of your basement needs!
Waterproofing,Finishing,Struc-
tural Repairs, Humidity and
Mold Control FREE ESTIMATES!
PROMOTE YOUR UNIQUE
PRODUCT, SERVICE or WEB-
SITE!
asmanyas3.3million consum-
ers in print -- plusmore online
-- quickly and inexpensively!
Ads start at $229 for a25-word
ad. Visit us at AdNetworkNY.
comor call 1-877-275-2726
PROTECT YOUR HOME
fully customizable security and
24/7 monitoring right from
your smartphone. Receive up
to $1500 in equipment, free
(restrictions apply). Call 1-800-
REVERSE MORTGAGES:
eligiblecashoutofyourhome&
eliminatemortgage payments.
Seniors 62+! FHA insured.
Purchase, refinance &VA loans
also. In home personal service.
Free 28 page catalog. 1-888-
660-3033. All IslandMortgage.
SWITCH TO DIRECTV
a $100 Gift Card. FREEWhole-
Home Genie HD/DVR upgrade.
Starting at $19.99/mo. New
Customers Only. Don't settle
for cable. CallNOW 1-800-931-
XARELTOUSERS
complications due to internal
bleeding (after January 2012)?
If so, youMAY be due financial
compensation. Ifyoudon'thave
anattorney,CALL Injuryfone to-
1ChurchSt., LeRoy, NY • (585) 768-2201
1ChurchSt., LeRoy, NY14482
585.768.2201
Baby Shower, Party&Wedding