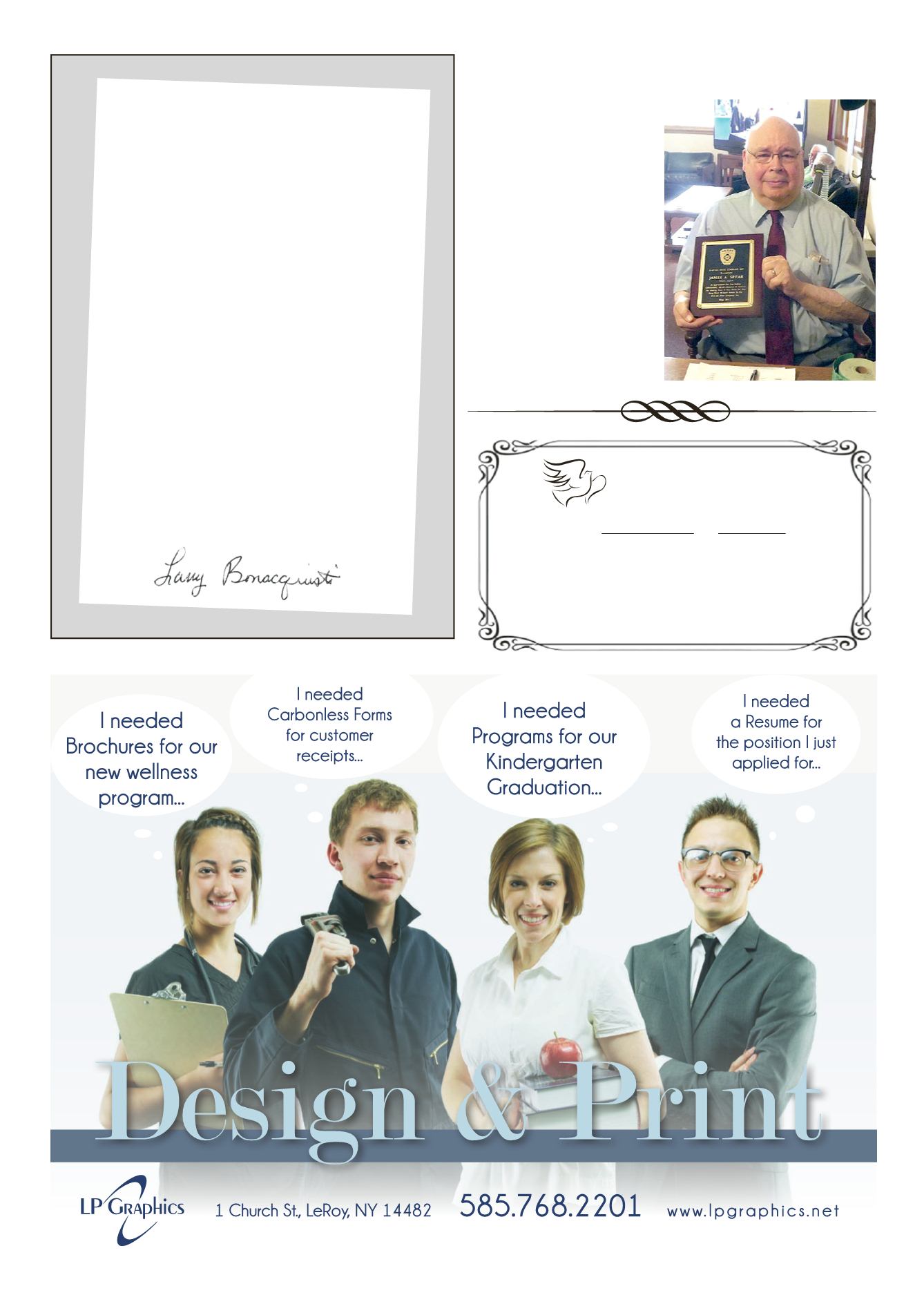 LEROYPENNYSAVER&NEWS -MAY 17, 2015
Director /Owner
FuneralDirector
F
ALCONE
F
AMILY
Funeral&Cremation Service, Inc.
Director/Owner
"ALOCALFAMILY
CARINGFORLOCALFAMILIES"
I am seeking re-election to the LeRoy
Board of Education because I want to
continue tomakeapositivedifference.
I havehad theuniqueprivilegeof repre-
senting thepeopleof LeRoyonourBoard
of Education. It has always beenoneof
mymost important priorities tomeet the
needs of our students while protecting
the interests of the taxpayers.
Asamemberofyour LeRoyBoardofEdu-
cation, I havedonemybest to represent
thecommunityand students. Therehave
been many challenges. My decisions
have always been based on the best
interests of the students, taxpayers and
Please voteon:
Tuesday,May 19th
7am to 9pm
James A. Spear has been a
Number 1 since 1969. During
his tenure he has held many
positionswithin thecompany.
He served as president from
1978-1982. He was elected
Secretary in 1985 and contin-
ues tohold theposition today.
At the Club's annual Steak
9, to the surprise of Jim, the
meetingroomwasdedicated to
him.A signover thedoornow
reads"JamesA.SpearMeeting
MeetingRoomDedication