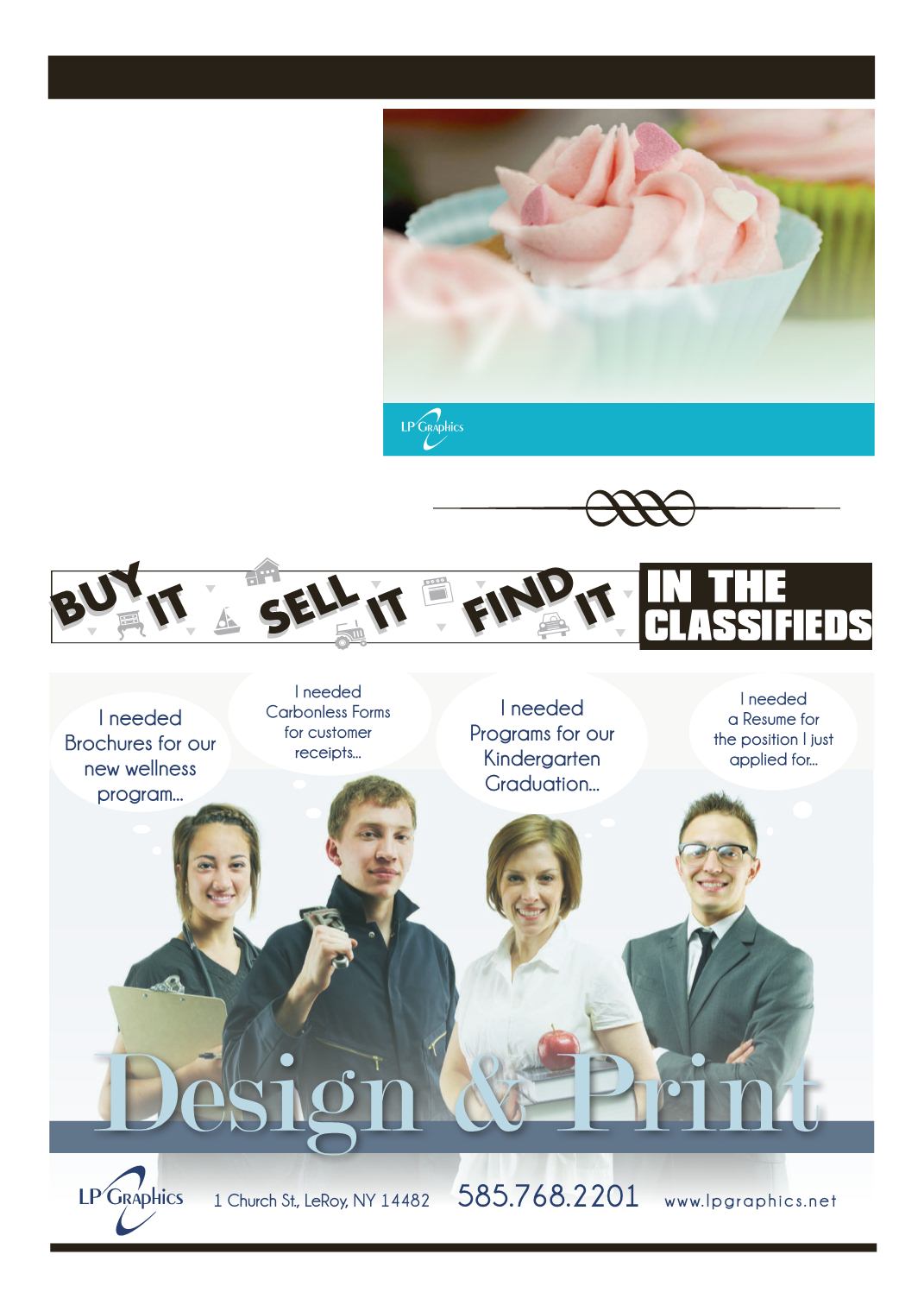 LEROYPENNYSAVER&NEWS -AUGUST24, 2014
DISH TV RETAILER.
at$19.99/month (for12mos.)
& High Speed Internet start-
ing at $14.95/month (where
available). SAVE! Ask about
SAME DAY Installation! CALL
REDUCE YOUR CABLE BILL!
Get a whole Satellite system
installed at NO COST and pro-
gramming starting at $19.99/
to new callers, SO CALL NOW
DIRECTV
STARTING
AT
$24.95/MO.
Ticket Included with Select
Packages. Some exclusions
apply - Call for details. 1-800-
AIRLINE JOBS START HERE
-
Get FAA approved Aviation
training.Financialaid forqual-
ified students. Job placement
assistance. Call AIM 1-866-
ATTENTION VIAGRA US-
ERS!
Guaranteed. FREE Shipping!
DO YOU HAVE VACATION
PROPERTY FOR SALE OR
RENT?
nearly 3.3million households
and over 5 million potential
buyers, a statewide classified
adcan'tbebeat!Promoteyour
property for just$489 fora15-
word ad. Place your ad online
at fcpny.com or call 1-877-
1ChurchSt., LeRoy, NY14482
585.768.2201
Baby Shower, Party&Wedding