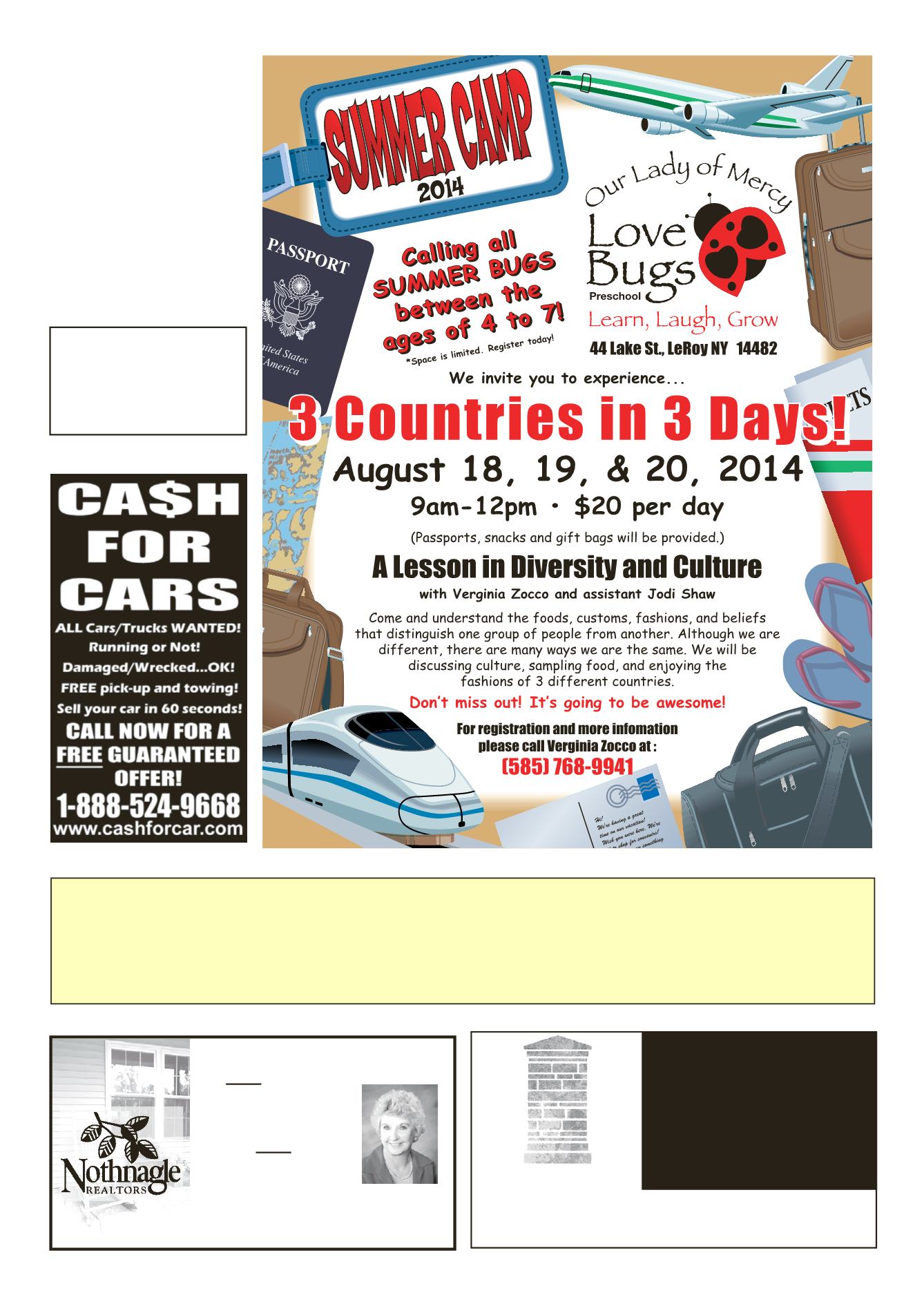 LEROYPENNYSAVER&NEWS -AUGUST10, 2014
Phillip James Moulton
junior majoring in language and
linguistics and philosophy at the
UniversityofRochester,hasbeen
named to theDean'sList for aca-
demicachievement for thespring
Moulton, a resident of LeRoy,
is the child of Stephen andMar-
tina Moulton, and a graduate of
LeRoyCentral School inLeRoy,
QualityRestorationServices
Commercial Buildings, Churches, Historical Projects
Brick • Stone • ConcreteBlock • TuckPainting • Rebuilding
Angle IronReplacement • StainRemoval • Caulking • SpecialtyMortar Joints
BreathableSealants • Chimneys • Foundations
Batavia
585-343-6750
NOW is theBEST time
toBUYwith the interest rates
at their lowest!
Don't wait
toBUY -
call
LindaBeaumont
for all your real
estateneeds.
LindaBeaumont
Home (585) 768-6315
LicensedReal Estate
Salesperson
Multi-MillionDollar Producer
SUPPORTYOUR LOCALADVERTISERS!
They help sponsor the local news section of the Le Roy Pennysaver.
THANKS FORYOUR SUPPORT!
Don't waste precious time