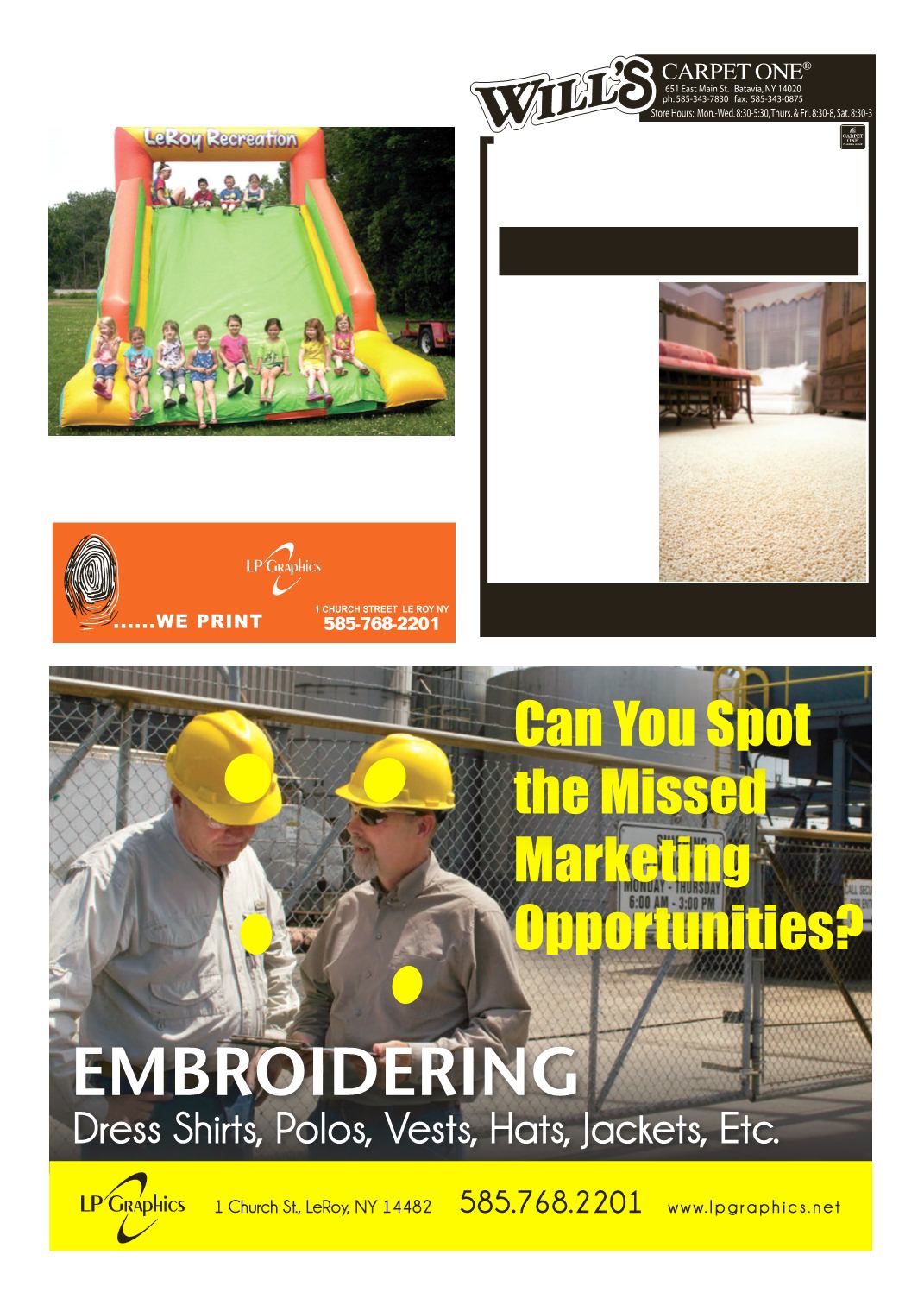 LEROYPENNYSAVER&NEWS - JUNE 29, 2014
FLOOR
&HOME
TheONE store for your perfect floor.
•Binding
Available
•We canmake
area rugs any
size
•FreeEstimates
•Financing
AvailableFor
Qualified
Customers
LeRoyNurserySchool had their end of yearpicnic.Many fam-
ilies came and enjoyed theTown's big blowup obstacle course.
They also played on the playground, blewbubbles andhad fun
withwaterballoons. Itwas a fun ending to a great school year!
LNSCelebrated
WithAPicnic
lpgraphics.net