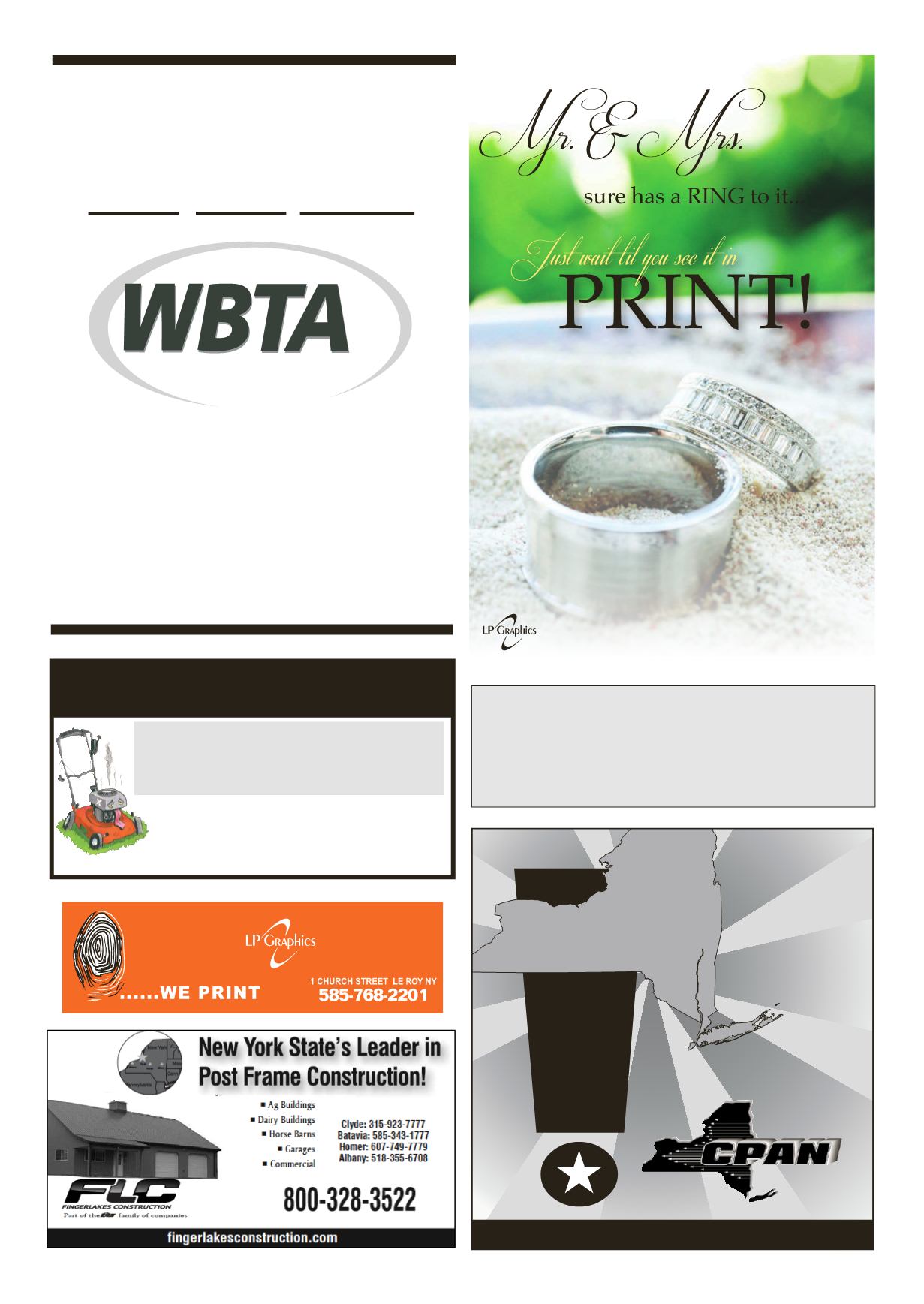 LE ROY PENNYSAVER & NEWS - MARCH 2, 2014
ONE
ONE
*$490 for 15 words. $15 for each additional word.
A Great Deal to Reach the Whole State!
i
WBTA Radio - 113 Main St., Batavia, NY - (585) 344-1490
•Engine and Transmission Rebuilds
•Lawn and Garden Equipment •ATV's, Dirt Bikes
•Pick Up and Delivery Available
Hours: Tues., Wed. 6 pm to 8 pm
Thurs., Fri., Sat. 9 am to 6 pm, Closed Sun., Mon.
8525 Rt. 237, Stafford, NY 14143
1 Church St., LeRoy, NY 14482
585.768.2201
SUPPORT YOUR LOCAL ADVERTISERS!
They help sponsor the local news section of the Le Roy Pennysaver.
THANKS FOR YOUR
SUPPORT!
lpgraphics.net