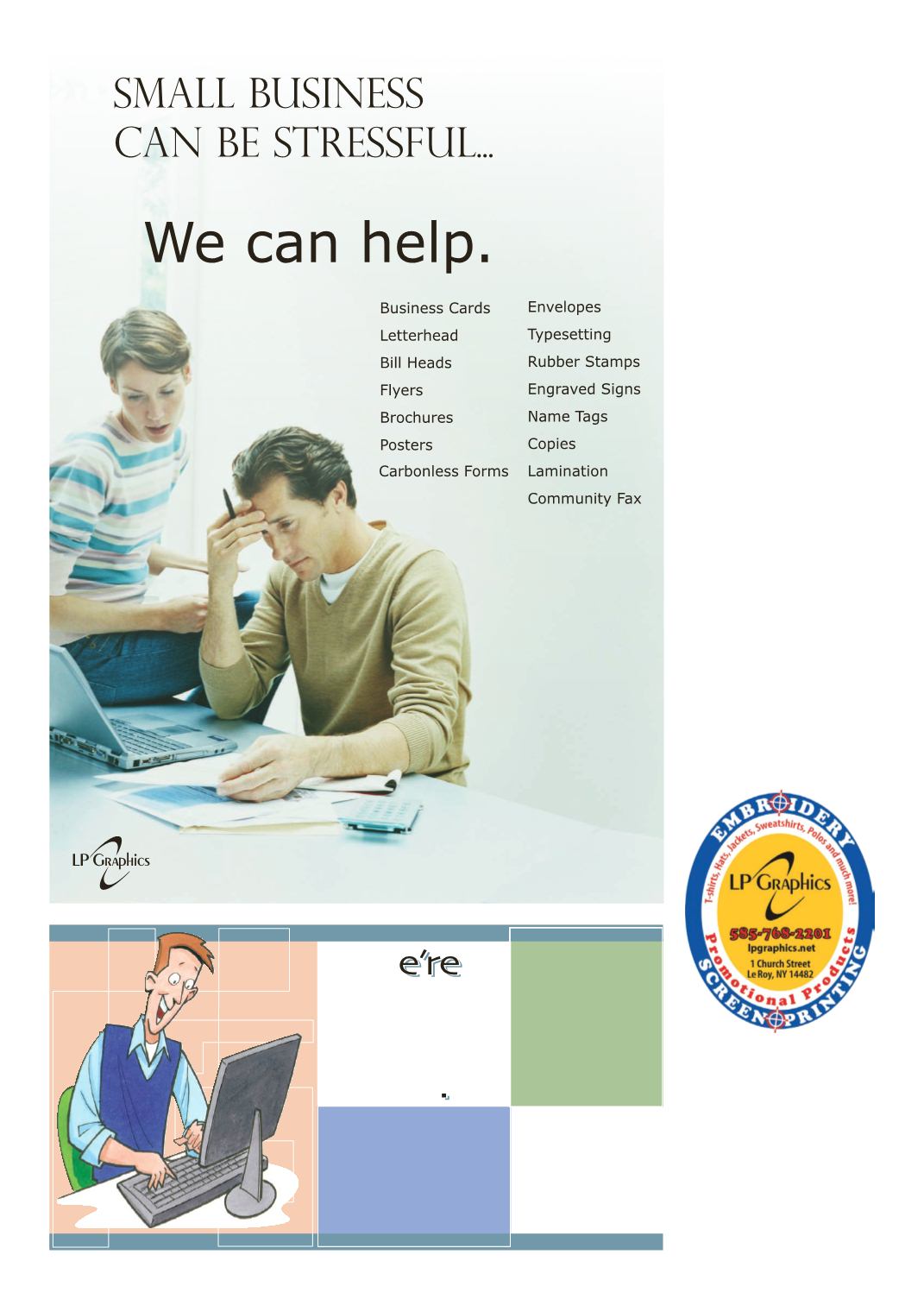 LEROYPENNYSAVER&NEWS - JUNE 19, 2016
1ChurchSt., LeRoy, NY14482
585.768.2201
raphics.net
Ashley Jenks
was named to Ashland Univer-
sity's Dean's List for the spring
Jenks is majoring in forensic
Jenks is a 2015 graduate of
To be eligible for this honor,
a student must be enrolled full
time at Ashland University and
achieve at least a3.5gradepoint
AmandaM.Rumble,
CantonLegalStudiesmajor from
Stafford, NY, made the Presi-
dent's List for the spring 2016
semester. Rumble is a 2005 of
ThePresident'sList recognizes
students who earned a GPA of
3.75 or higher on a 4.0 scale.
A totalof1,469SUNYOneonta
studentsearnedDean'sList hon-
ors for the spring2016 semester.
To qualify for theDean's List, a
student must earn a grade-point
average of 3.5 or higher while
carrying a course load of 12
The following area students
were named to the spring 2016
Jacquelyn Carson
HaileyWhite
Visit
our
Web
site.
Get up-to-date
informationon local
events and findout
what'sgoingon in
your area.
Men'sGolf
League
DonaldWoodwardMemorial
Golf League
1st -
LowGross-
LowNet-
Closest to thePin-