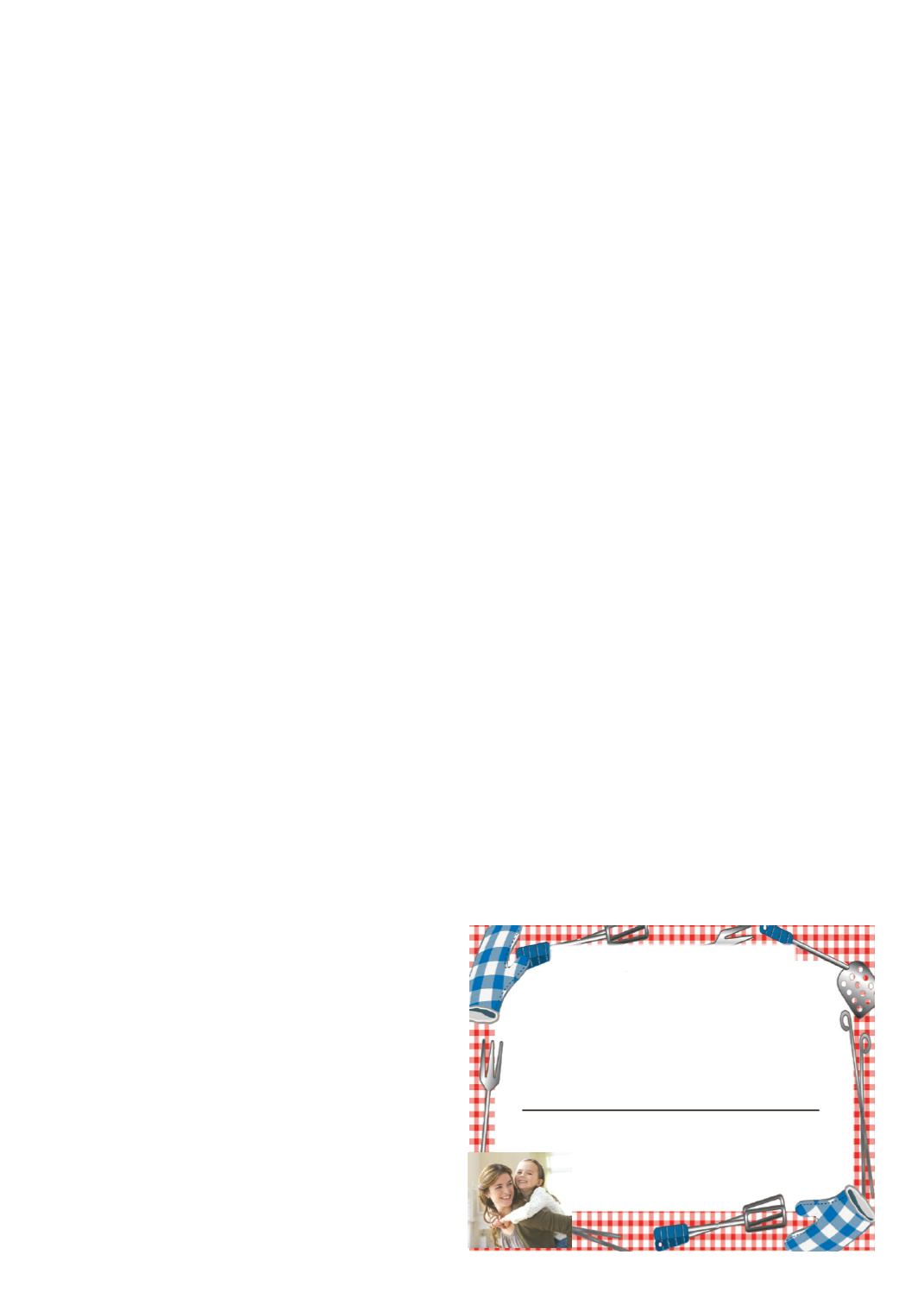 LEROYPENNYSAVER&NEWS -MAY 1, 2016
Well it was a cold, crisp start
to the morning as the teams
gatheredat theAmericanLegion
for Little League's 64th year
and Opening Day Parade. The
LeRoy Police and Fire Depart-
ments would lead the players,
coaches and managers to the
LittleLeagueField. Therewasa
wonderfulceremonyrecognizing
theWhiteSoxas2015Historical
and Scanlan Cup champions
and honoring Kermit Arrington
as the season was dedicated in
memory of him and his love of
LeRoyLittleLeague.
Now......on to the opening day
A's 6 Yankees 3
The A's and Yankees kicked
off the2016LeroyLittleLeague
seasonwithanexcitingbackand
forthcontest that ultimatelyend-
Gianni Ferrera got the Yanks
on top early reaching on an
error and scoring on a pass ball
tomake it 1-0Yankees. TheA's
would respond in the bottom of
thefirst. JacksonFixdrewawalk
from Yankees pitcher Tommy
Condidorioandscoredona triple
by his brother Brady Fix. Brady
wouldstealhomeonsomecrafty
base running during the same
playmaking it 2-1 after one.
A's starting pitcher Shawn
Moribito struck out the side in
the topof the secondwhileCon-
didorio got some nice defensive
help toget threw thebottomhalf.
The A's struck again in the
bottomof the thirdwhenJackson
Fix singled andwas driven in by
adoublebyBradyFixand theA's
were up 3-1. The bottom of the
line-upcameupbig for theyanks
in the topof the fourthas they tied
the game with runs by Landen
TheA'swouldagainrespond in
the bottom of the 4th. This time
their bottom of the order would
come throughwith runs byMatt
Covert and Jacob Elmore who
bothhad their first LLhits.Con-
nerWrightwouldend thescoring
after reaching on a double and
scoring in aBradyFix single.
Wright came in relief ofMor-
ibito to pick up the win. They
combined tostrikeout14Yankee
hitters scattering 5 hits over six
innings. Condidorio combined
withRyanShirley to strike out 8
A'swhileallowing10hits.Gianni
Ferrara reached base all three
times for the Yanks scoring one
run and driving in two others.
Indians 16 Tigers 7
TheIndiansandTigerssquared
off in the 2016 season opener.
Thevisiting Indianswould jump
out quick, scoring 3 runs in the
top of the 1st inning. However,
the Tigers would answer scor-
ing 4 runs of their own in the
bottom of the 1st inning. The
scorewould remain3-4until the
bottomof the4thwhen theTigers
wouldadd2more runs.The Indi-
answouldnot godownwithout a
fight. The Indianswouldhave13
batters appear in the 5th inning
and would score 8 runs. They
would tackon5more runs in the
6th inning and win their season
opener by a final score of 16-7.
Zach Vanderhoof started on the
mound for the Indians going 2
2/3 innings allowing 4 runs on
6 hits and striking out 7 batters.
Maveric McKenzie and Connor
McGee would also pitch for the
Indians allowing3more runs on
4 hits. Adam Risewick started
for the Tigers and was efficient
allowing 3 runs on 5 hits over 4
innings. RobbieNewmark, Jack-
sonSpezzanoand JoeyStephany
would also pitch for theTigers.
Hitting for the Indians were
MavericMcKenzie (2hits),Tony
Piazza,ZachVanderhoof (single,
triple), Cory Wallace (3 hits),
Connor McGee, Maicen McK-
enzie, and Jacob Iten. Elijah Iten
and Jude Sherman would also
find themselvesonbase twiceand
bothscore twiceadding to the In-
dians total. Hitting for theTigers
wereAdamRisewick (2 singles,
2 triples), Robbie Newmark (2
singles, triple), JoeyStephany (2
hits), andMerrittHolly (2 hits).
Twins 2 WhiteSox 1
TheTwinsandWhiteSoxstart-
ed the 2016LittleLeague season
withaclassicpitcher'sduel.Colin
McCulley held theWhite Sox in
check for most of the afternoon.
He struck out 12 batters without
givingupabaseonballs.TheSox
were able to put a run up in the
3rdwhenKennySaunderssingled
Saunders was also impressive
on the mound. He struck out 10
while only surrendering 4 hits.
The Twins were able to get two
runs across in the 5th. Aiden
Davis was hit by a pitch and
went to second on a passed ball.
Colin McCulley drove him in
with a single to right field. Cole
Rauscherwould thendeliverwhat
proved to be the game winning
hit. He laced a double scoring
McCulley and giving the Twins
Defensively both the White
Sox andTwins playedwell.Alex
Dowell made a fantastic play at
first robbing the Twins of what
may have been a extra base hit
late in the game. The big play in
the field for theTwinswas start-
ed by Kaden Burger. Hustling
to a ball in the right center gap,
Burger started a great relay that
endedwith a huge out at second
baseending theWhiteSox threat.
KennySaundersandFinnShel-
by led thewayat theplate for the
Sox. Saunders had 2 singles and
a double, with Shelby hitting a
double and single. Chase Cum-
mings reachedbasewitha single
Cole Rauscher had a nice day
at the plate for the Twins. He
singled and had a RBI double.
ColinMcCulleyhadaRBIsingle
and scored a run. JacksonLocke
pounded a double down the left
field line,andAidenDavisscored
Orioles 2 RedSox 0
In a classic pitcher's duel, the
Orioles scored two late runs to
top theRedSox in a tightly con-
testedandwellplayedgame. For
the Orioles, Jimmy Burns was
dominant on themound, fanning
17 batters and walking none.
Burns only allowed 2 infield
singlesand theonlydefensiveout
needed camewhen catcherTyler
Strollogunneddowna runneron
Pitcher Luke Caccamise kept
Oriole hitters off balance for the
entire game aswell. Caccamise
struck out 5 Oriole hitters and
strong defensive play by fielders
John Panepento, Zach Tooley,
Joey Brennan, Aiden Riggi and
catcher Bryce Lathan kept the
game tight throughout. In the
5th inning, after a walk to Tyler
Strollo, JimmyBurnswouldhelp
his caseon themoundwith a tri-
ple to right field, scoringStrollo.
Burns would later steal home,
giving the Orioles the 2-0 lead
that they would hold on to for
Caccamise had both hits for
theRedSox togowithhis excel-
lent pitching performance. John
Panepentoalsopitchedan inning
for the Sox, striking out all 3
battershe faced. For theOrioles,
JimmyBurns led theway on the
mound (complete game shutout,
17 Ks) and at the plate. Burns
had a single, triple, RBI, and run
scored. Drew Strollo and Tyler
Strollo both had singles, with
Tyleraddingawalkand thegame
winning run. JamesBlakeadded
a single for the Orioles and Ben
Pocock had 2walks, while Iaien
Frawley added awalk aswell.
LittleLeagueOpeningDay 2016
Stafford
Volunteer FireDepartment's
Rt. 5, Stafford, NY
AnnualMother'sDay
CHICKENBBQ
SUNDAY,MAY8
th
,
2016
Dinner served 11:30 am til ?
Meal to Include:
1/2 chicken, small potatoes, coleslaw,
applesauce, roll and butter, dessert