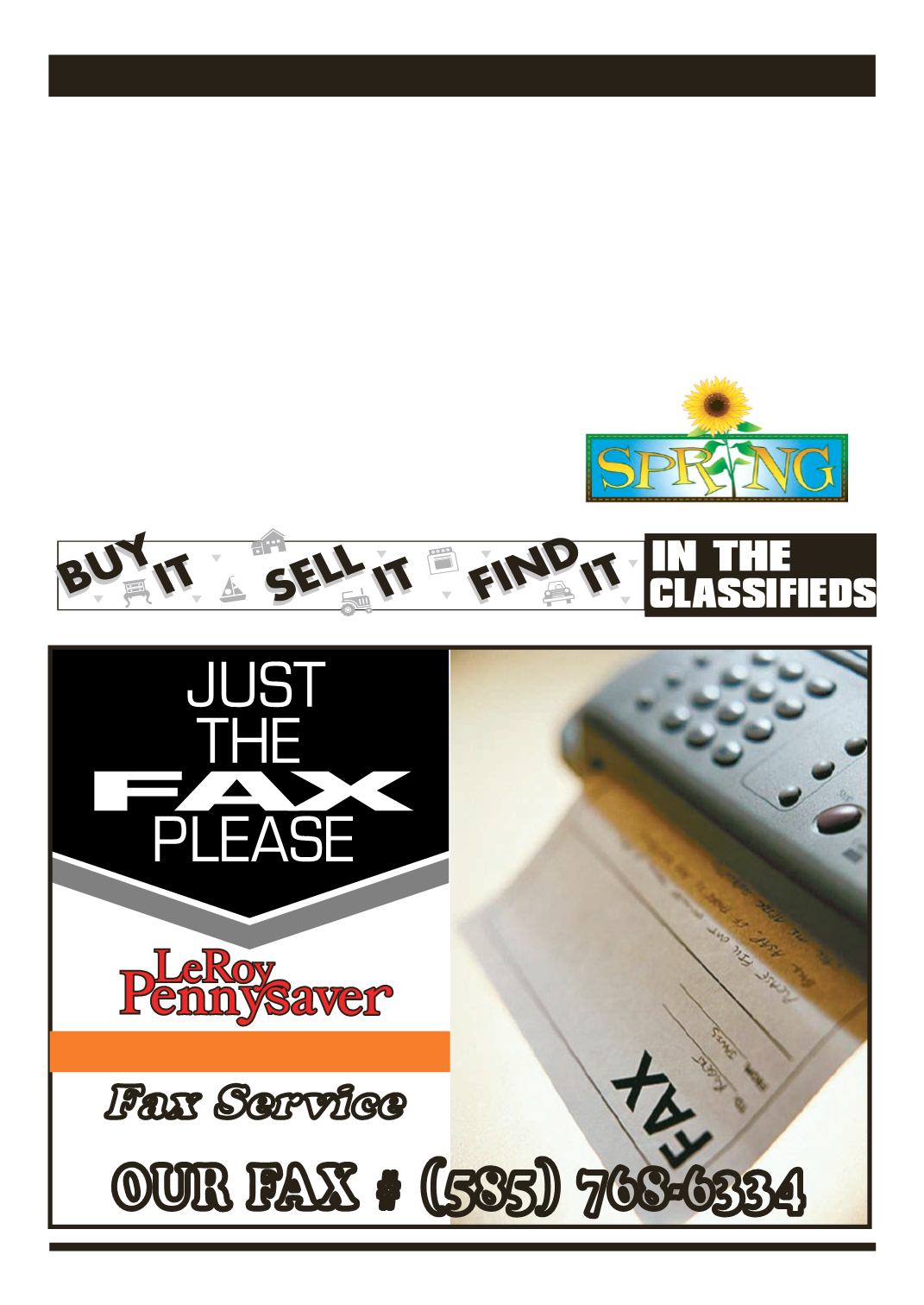 LEROYPENNYSAVER&NEWS -MAY 1, 2016
DIVORCE $390*
dren, etc. *Excludes govt.
ALL COUNTIES IN THE STATE.
CALL 1-888-498-7075, EXT.
3 CABINS ON THE LAKE!
acres - $249,900 MUST SELL!
Rustic cabins on a beautiful
unspoiled lake just 3 hrs NY
tumbling stream, incredible
WoodworthLakePreserve.com
A PLACE FOR MOM.
nation's largest senior living
referral service. Contact our
trusted, local experts today!
Our service is FREE/noobliga-
HUNTING/TIMBER
LAND
SACRIFICE!
$159,900Trophydeerhunting,
huge timber value, private
access to 2 lakes! 3 hrs from
the GW Bridge! Terms avail!
1-888-701-1864 Woodworth-
ALL THINGS BASEMENTY!
Basement Systems Inc. Call us
forallofyourbasementneeds!
Waterproofing, Finishing,
Structural Repairs, Humidity
and Mold Control FREE ESTI-
MATES! Call 1-800-957-4881
PROTECT YOUR HOME
fully customizable security
and 24/7 monitoring right
from your smartphone. Re-
ceive up to $1500 in equip-
ment, free (restrictionsapply).
DISHTV190 channels
speed Internet Only $49.95/
mo! Ask about a 3 year price
guarantee & get Netflix in-
cluded for 1 year! Call Today
OXYGEN CONCENTRATOR,
InogenOne- Regain Indepen-
dence. Enjoy Greater Mobility.
NO more Tanks! 100% Porta-
ble Long-Lasting Battery. Call
PROMOTE YOUR UNIQUE
PRODUCT, SERVICE
SITE! Advertisewithus! Reach
as many as 3.3 million con-
sumers in print -- plus more
online -- quickly and inexpen-
sively! Ads start at $229 for
a 25-word ad. Visit us at Ad-
NetworkNY.com or call 1-877-
REVERSE
MORTGAGES:
Draw eligible cash out of your
home & eliminate mortgage
payments. Seniors 62+! FHA
insured. Purchase, refinance
&VA loans also. In home per-
sonal service. Free 28 page
catalog. 1-888-660-3033. All
SWITCHTODIRECTV
a $100Gift Card. FREEWhole-
Starting at $19.99/mo. New
Customers Only. Don't settle
for cable. Call NOW 1-800-
XARELTOUSERS
complications due to internal
bleeding (after January2012)?
If so, youMAYbeduefinancial
compensation. If you don't
have an attorney, CALL Injury-
fone today!1-800-340-6821
HOTELS FOR HEROES -
find out more about how you
canhelpour servicemembers,
veterans and their families in
their time of need, visit the
1ChurchSt., LeRoy, NY • (585) 768-2201