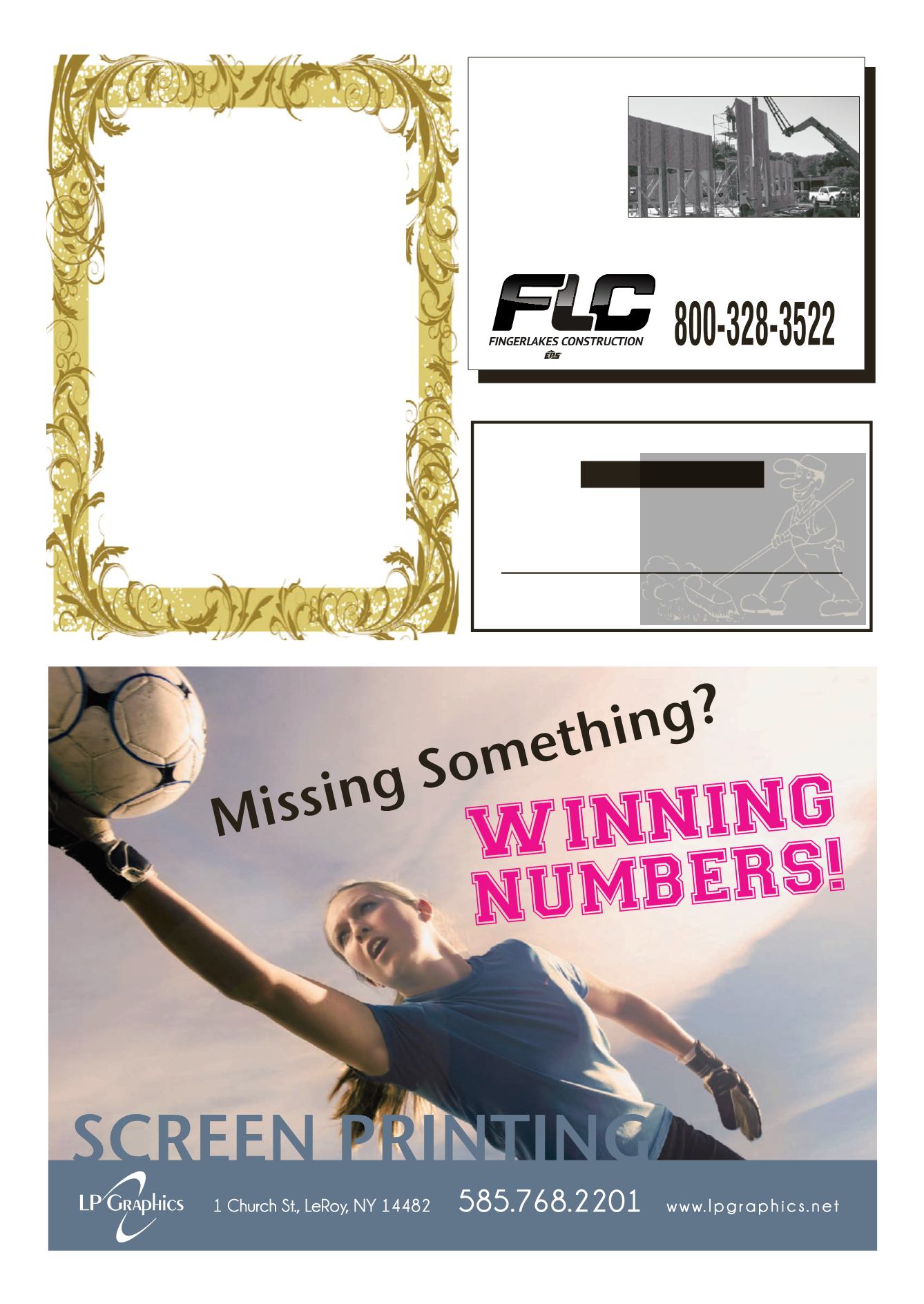 LEROYPENNYSAVER&NEWS -APRIL 10, 2016
CleaningService
•Carpet &UpholsteryCleaning
•Spot Cleaning&Odor Removal
•Tile&WoodFloor Cleaning&Waxing
•Complete Janitorial Services
OurHeartfelt Letter of Thanks
To our family, friends, the entire LeRoy community and beyond,
wedon't knowwhere tobegin. Asmanyof youknow, our liveswere
recently turnedupsidedownaswe lost ourhome toamassivefire.
It has been a surreal time. Thankfully our family is safe, which is
absolutely themost important thing.
Wehave tobeginwitha special thanks to thefirst responderswho
came to our home on that day. To the firefighters and the police
of LeRoy and surrounding towns, we cannot thank you enough
for your heroic efforts in trying to limit the amount of damage
With regard to the LeRoy community and the LeRoy Central
Schools, a heartfelt thank you for all your generous donations of
time, money and kind acts. You possess a generosity of spirit that
is truly amazing. These incredible acts of kindnesswill be amuch
more vividmemory thanany of thehousefire.
We certainlyhave a long roadahead, but it is comforting toknow
that we are not alone. We are eternally grateful for everything
the community has done for us. It may be a while before we get
a chance to acknowledge friends, families, coworkers and first
responders individually, but know that we have seen every text,
listened to every voicemail, read each email, and treasured every
card that has been sent. We are trulyhumbledby it all. From the
bottomof our hearts, thank you.
Mary Jo Fay and Family
Part of the family of companies
fingerlakesconstruction.com
High-performanceBuildingTechnology
structural insulatedpanel