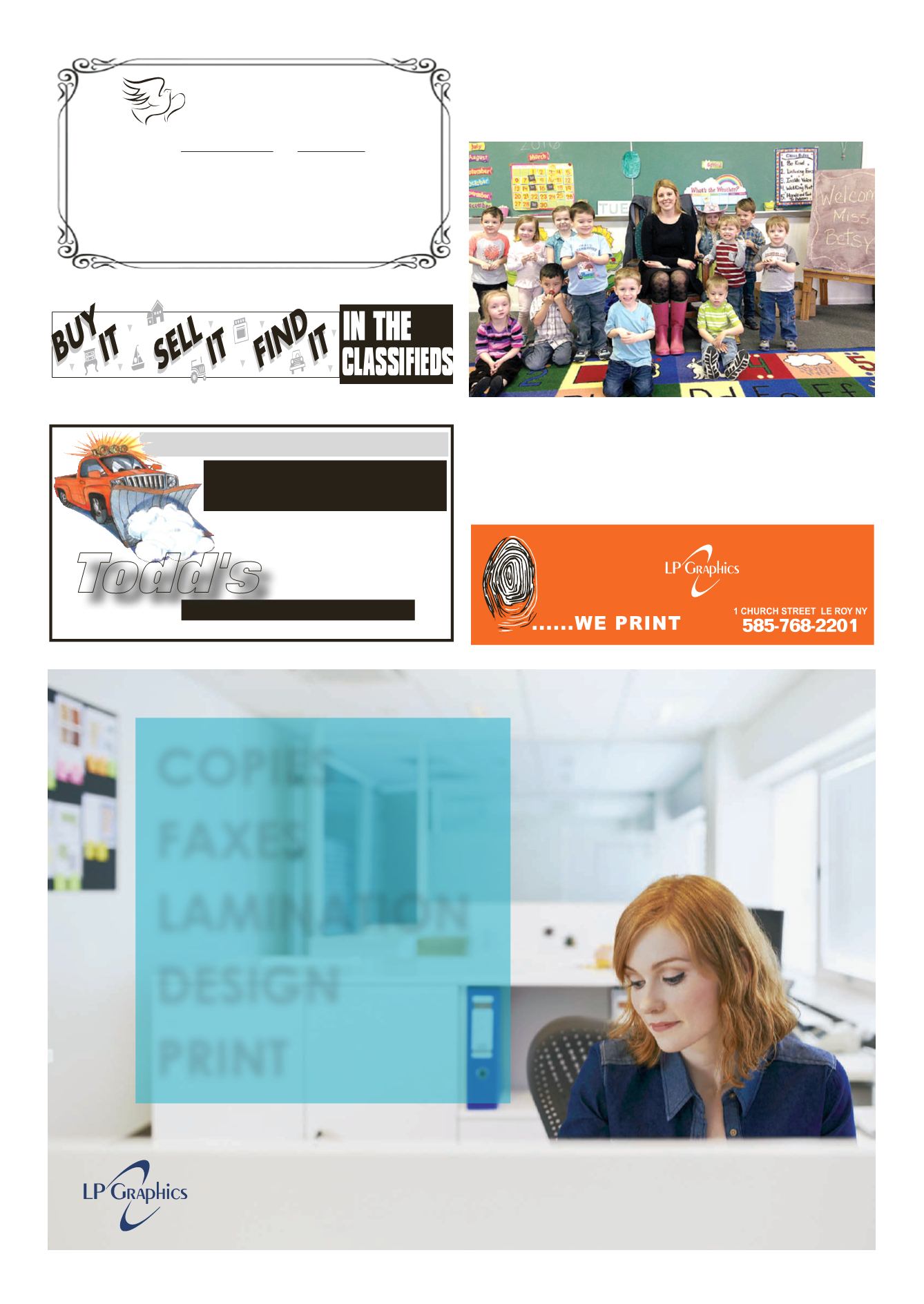 LEROYPENNYSAVER&NEWS -APRIL 10, 2016
Director /Owner
FuneralDirector
F
ALCONE
F
AMILY
Funeral&Cremation Service, Inc.
Director/Owner
"ALOCALFAMILY
CARINGFORLOCALFAMILIES"
1ChurchSt., LeRoy, NY14482
585.768.2201
raphics.net
COPIES
FAXES
LAMINATION
DESIGN
PRINT
TheNurserychildrenatLoveBugsPreschoolhadaspecialvisitor
last week. Miss Betsy, from theWoodwardMemorial Library,
took time out of her busy day to stop by and read some special
booksallaboutbunnies. Thechildrenhavebeenworkingsohard
on listeningand sitting still during story timeand theydid such
a great jobwith thiswhileMissBetsywas there!
MissBetsyVisited
LoveBugsPreschool!
lpgraphics.net
NewHomes •Additions •Garages •PoleBarns
ToddCarli • Phone 703-0964
Decks •Windows •Doors
Kitchens •Baths•CeramicTile
Basement Finishing
CustomShelves/Built-Ins
Siding •Remodeling •Roofing
FULLY INSURED
Todd's
Residential • Commercial
Salting • Shoveling