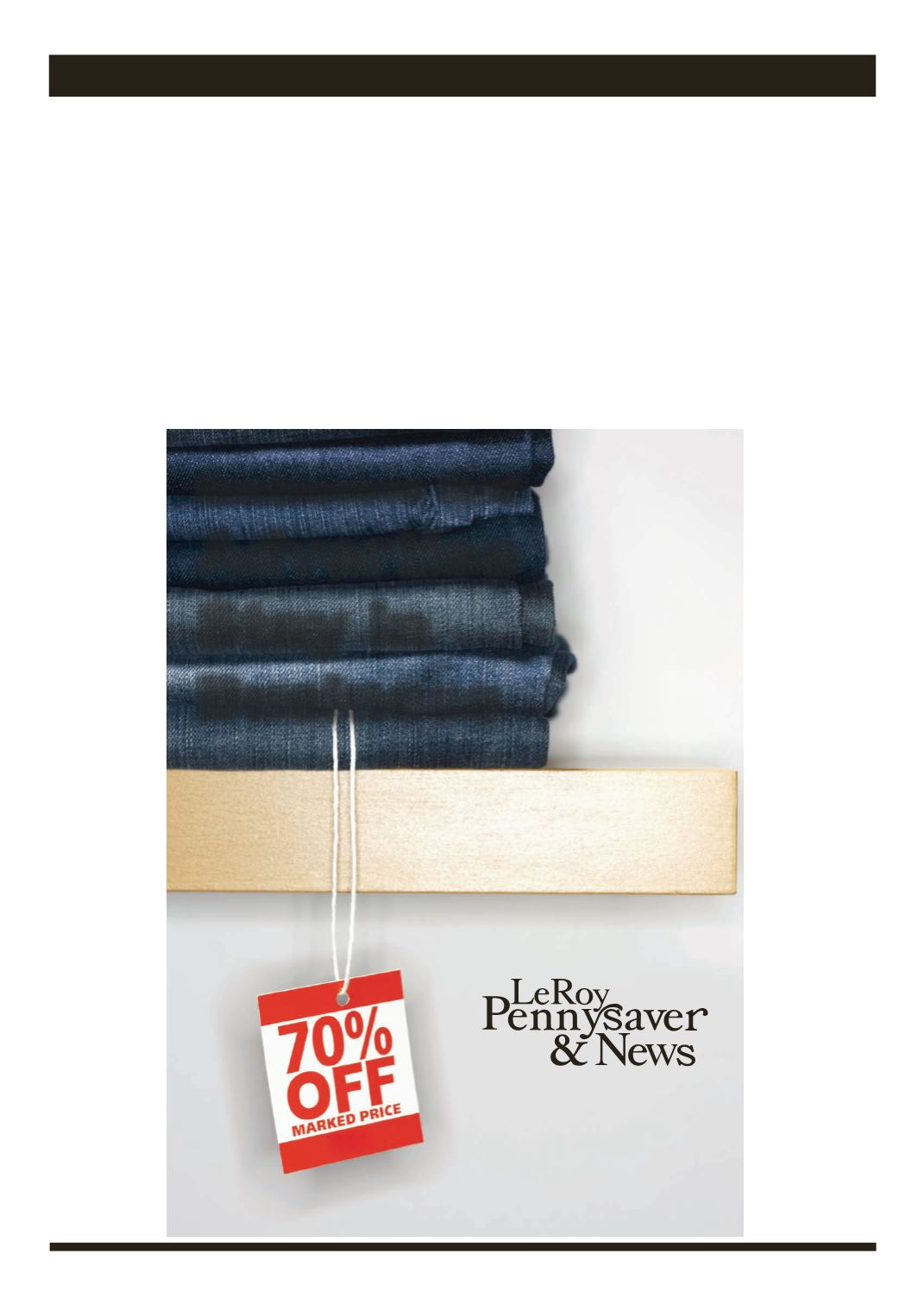 LE ROY PENNYSAVER & NEWS - MARCH 20, 2016
ABANDONED FARMHOUSE!
5 acres – Trout Stream -
$69,900 Handyman 3 BR
house, stream, fields, views,
beautiful Catskill Mountain
setting! Call 1-888-650-8166
NewYorkLandandLakes.com
REVERSE MORTGAGES -
Draw all eligible cash out of
your home & eliminate mort-
gage payments FOREVER!
For Seniors 62+! Serving NY,
NJ, Florida. FHA Government
insured. Purchase, refinance
& VA loans also. In home per-
sonal service. Free 28 page
catalog. 1-888-660-3033. All
Island Mortgage. www.allis-
landmortgage.com
MOUNTAINTOP FARM!
5
acres - $34,900 Jaw dropping
views,
fields,
stonewalls,
southern exposure, less than
3 hrs from the GW Bridge!
1-888-775-8114
NewYork-
LandandLakes.com
A PLACE FOR MOM.
The
nation's largest senior living
referral service. Contact our
trusted, local experts today!
Our service is FREE/ no obliga-
tion. CALL 1-800-553-4101
LENDER ORDERED SALE!
CATSKILL MTNS! 39 acres -
$119,900 Fields, woods, apple
trees, valley views, stonewalls,
ATV trails! 3 hrs NY City! Terms
avail. Call 1-888-701-1864
NewYorkLandandLakes.com
ALL THINGS BASEMENTY!
Basement Systems Inc. Call us
for all of your basement needs!
Waterproofing, Finishing,
Structural Repairs, Humidity
and Mold Control FREE ESTI-
MATES! Call 1-800-957-4881
DISH TV 190 channels
High-
speed Internet Only $49.95/
mo! Ask about a 3 year price
guarantee & get Netflix in-
cluded for 1 year! Call Today
1-800-826-4464
HOTELS FOR HEROES -
to
find out more about how you
can help our service members,
veterans and their families in
their time of need, visit the
Fisher House website at www.
fisherhouse.org
SWITCH TO DIRECTV
and get
a $100 Gift Card. FREE Whole-
Home Genie HD/DVR upgrade.
Starting at $19.99/mo. New
Customers Only. Don't settle
for cable. Call NOW 1-800-
931-4807
XARELTO USERS
have you
had complications due to in-
ternal bleeding (after January
2012)? If so, you MAY be due
financial compensation. If you
don't have an attorney, CALL
Injuryfone today! 1-800-340-
6821
C L A S S I F I E D S
Businesses that
Advertise
Stay in
Business
Advertise • Classifieds • News • Help Wanted • Community Calendar
585.768.2201
1 Church St., LeRoy, NY 14482
www. l e r oy n y. com