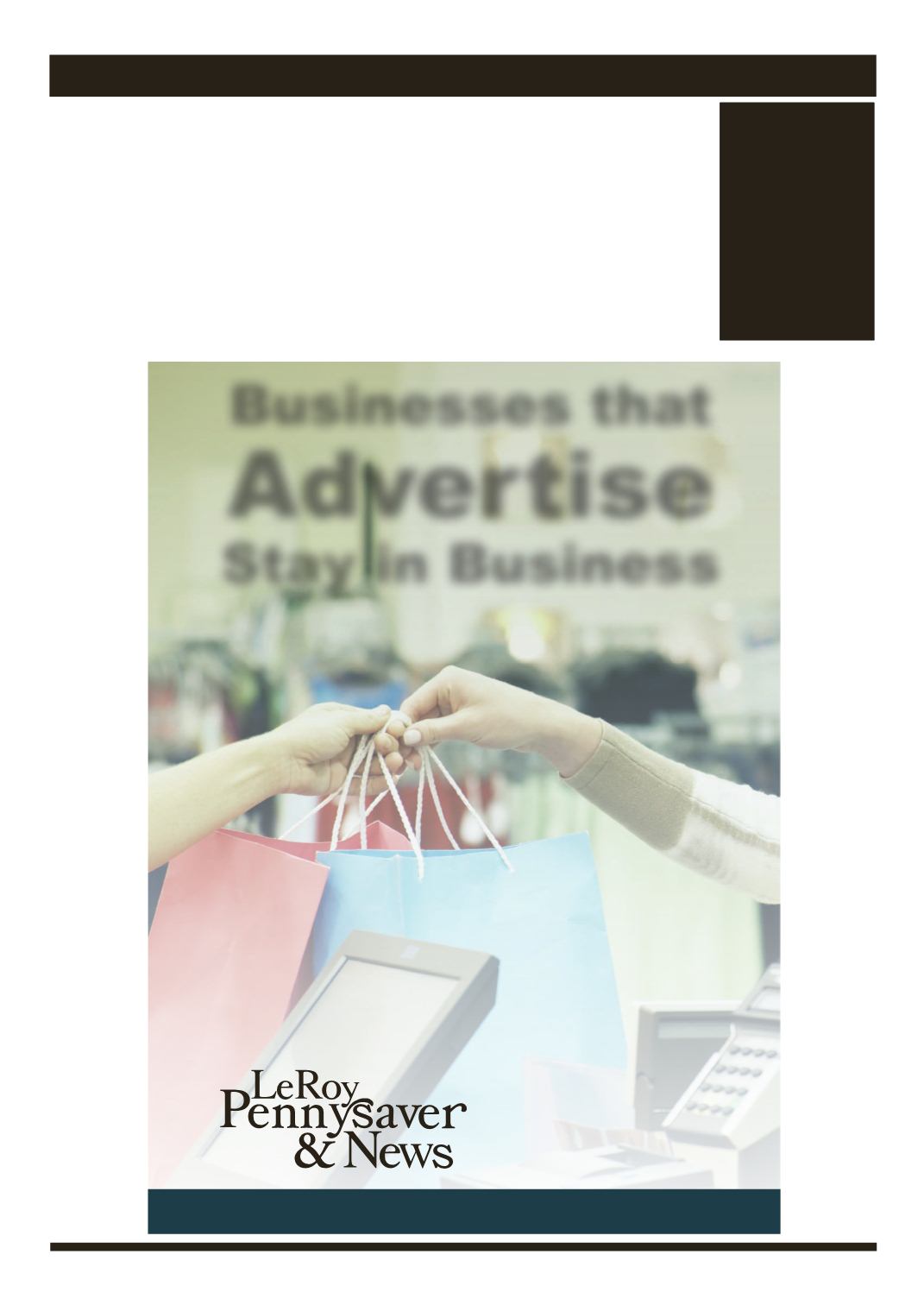 LEROYPENNYSAVER&NEWS - FEBRUARY 7, 2016
Le Roy
Pennysaver
CATSKILL MOUNTAIN ABSO-
LUTE LAND LIQUIDATION!
20th & 21st! 34 Tracts from 3
to 39 acres. Examples: 5 acres -
$24,900; 20 acres - $59,900; 31
acres - $89,900. 2¾Hours from
NYCity, ExtraordinaryMountain
Views, Trout streams, Apple
Trees, Old Barn, Covered Rid-
ing Arena, Clear title, All Gov-
ernmental Approvals in Place!
Terms available! Call 1-888-
701-1864 to register or go to
NewYorkLandandLakes.com to
A PLACE FOR MOM.
tion's largest senior living refer-
ral service. Contact our trusted,
local experts today! Our service
is FREE/ no obligation. CALL
ALL THINGS BASEMENTY!
Basement Systems Inc. Call us
for all of your basement needs!
Waterproofing, Finishing, Struc-
tural Repairs, Humidity and
Mold Control FREE ESTIMATES!
DISHNetwork -
LESS! Starting at $19.99/month
(for 12 months.) PLUS Bundle
& SAVE (Fast Internet for $15
more/month.)CALLNow1-800-
HOTELS FORHEROES -
out more about how you can
help our service members, vet-
erans and their families in their
time of need, visit the Fisher
SWITCH TO DIRECTV
HD/DVR upgrade. Starting at
$19.99/mo. FREE 3 months of
HBO, SHOWTIME & STARZ. New
Customers Only. Don't settle for
cable. CallNow1-800-931-4807
XARELTO USERS
complications due to internal
bleeding (after January 2012)?
If so, you MAY be due financial
compensation. If youdon't have
anattorney, CALL Injuryfone to-
Advertise •Classifieds •News •HelpWanted •CommunityCalendar
585.768.2201
1ChurchSt., LeRoy, NY14482
oyny.com