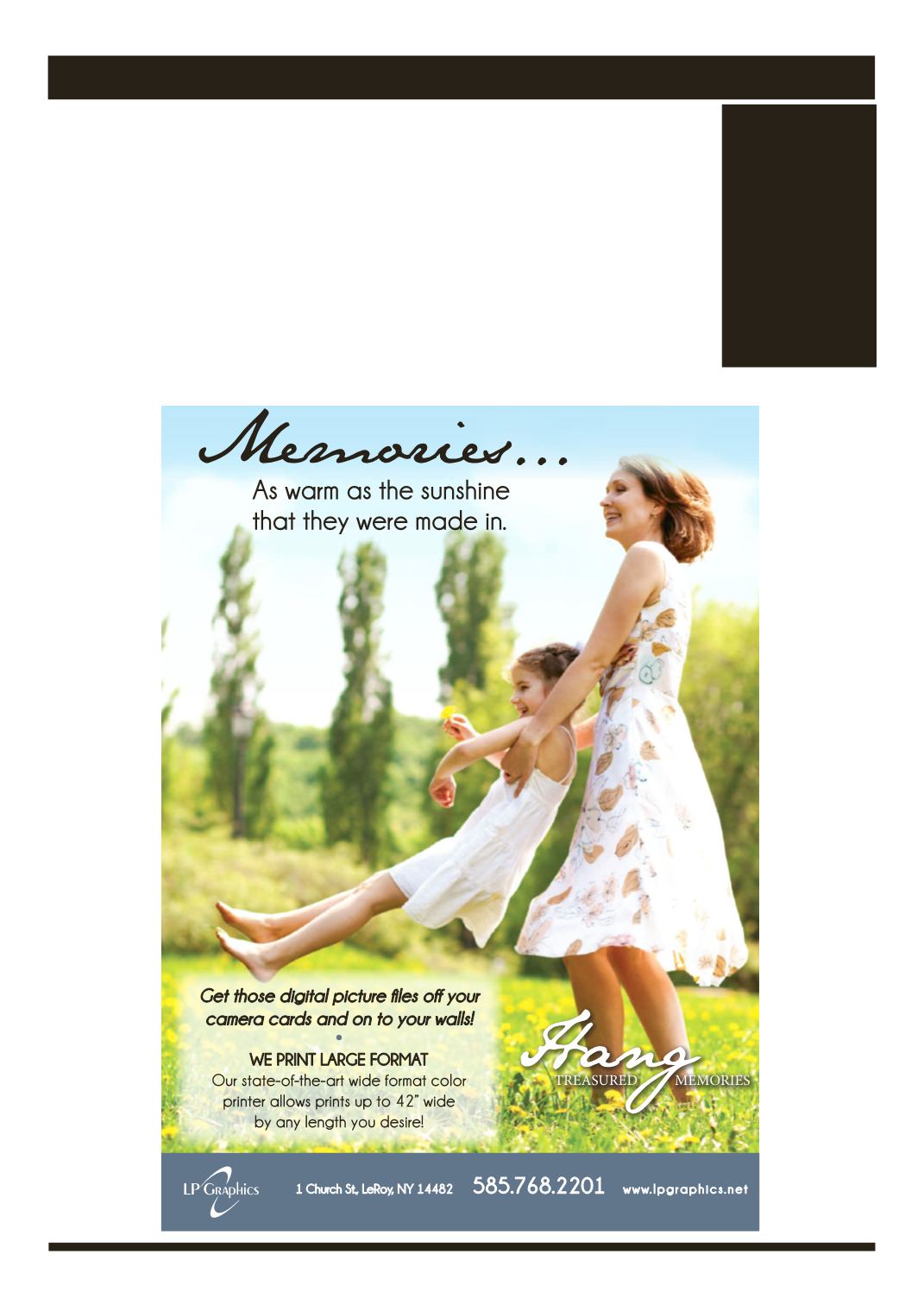 LEROYPENNYSAVER&NEWS -AUGUST9, 2015
DO YOU SELL TO A LARGER
MARKET?
lion potential buyers in print --
plusmoreonline -- quickly and
inexpensively! Only $489 for
a 25-word ad; less for smaller
zones.Visit us at AdNetworkNY.
comor call 1-877-275-2726
HOTELS FORHEROES -
out more about how you can
help our servicemembers, vet-
erans and their families in their
time of need, visit the Fisher
ALL THINGS BASEMENTY!
Basement Systems Inc. Call us
for all of your basement needs!
Waterproofing, Finishing, Struc-
tural Repairs, Humidity and
Mold Control FREE ESTIMATES!
DISH Network - Get MORE
for LESS!
month (for 12 months.) PLUS
Bundle & SAVE (Fast Internet
for $15 more/month.) CALL
DIRECTVStartingat$19.99/
mo.
FREE Installation. FREE 3
CINEMAX, STARZ. FREE HD/DVR
Ticket Included (Select Packag-
es) New Customers Only. CALL
SAFE STEP WALK-IN TUB-
Alert for Seniors. Bathroom
falls can be fatal. Approved by
ArthritisFoundation.Therapeu-
tic Jets. Less Than 4 Inch Step-
In. Wide Door. Anti-Slip Floors.
American Made. Installation
Included. Call 1-800-304-8169
STRUGGLING WITH with
DRUGS
to PILLS? Take the first step to
recovery. Call The Addiction
Hope&Help Line for a free as-
NEWHOMES:
Bath Manufactured homes in
great locations! All credit con-
sidered plus we help pay up to
$9,100 towardsyourhome! Call
for details/locations: 1-585-
953-1296 or 1-585-226-2727
Le Roy
Pennysaver