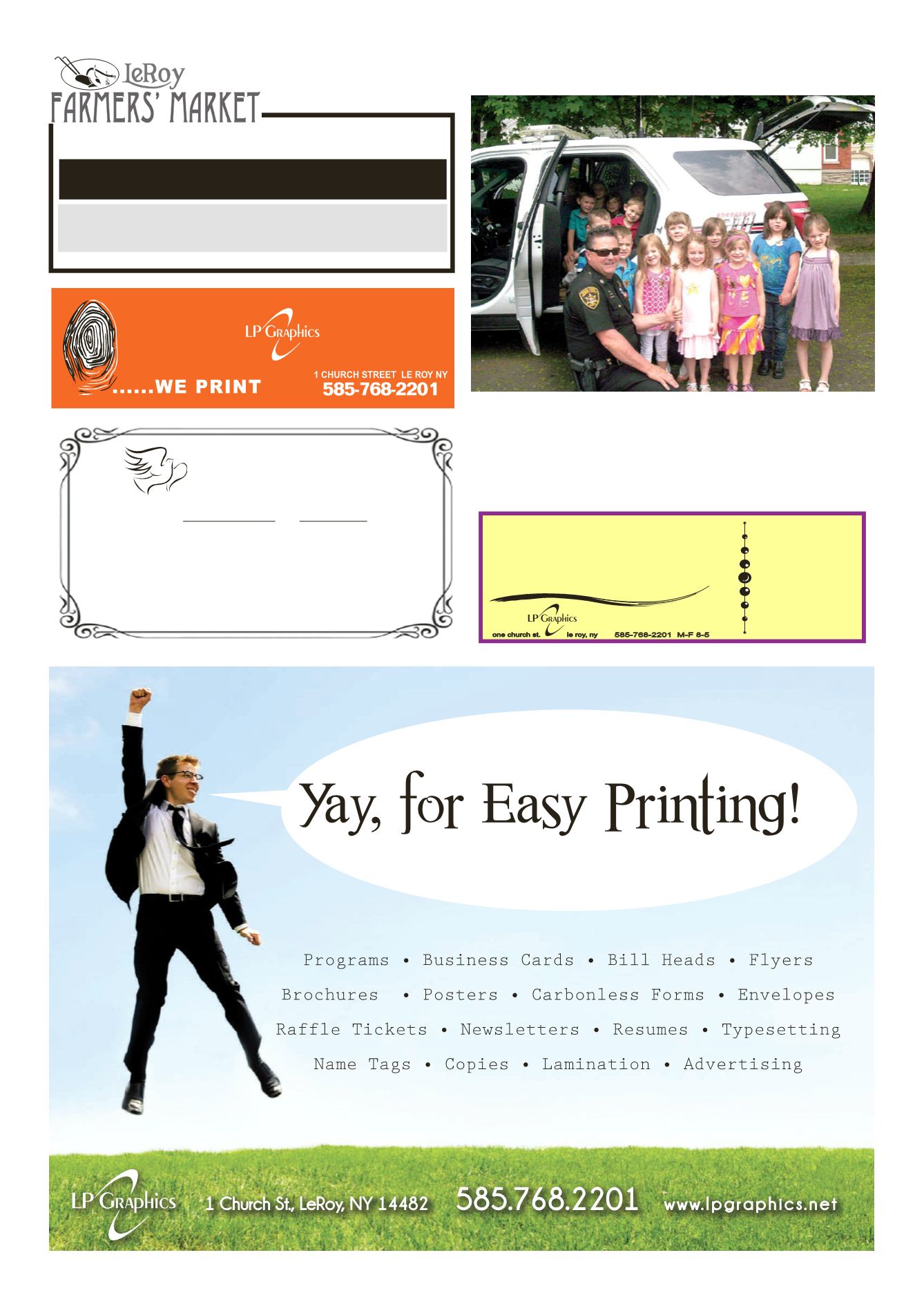 LEROYPENNYSAVER&NEWS - JULY 19, 2015
Director /Owner
FuneralDirector
F
ALCONE
F
AMILY
Funeral&Cremation Service, Inc.
Director/Owner
"ALOCALFAMILY
CARINGFORLOCALFAMILIES"
LeRoyNurserySchoolhadavisit fromYouthOfficerJohnDehm.
He talked to the children about keeping themselves safe. He re-
viewed rules of checkfirst, go tell, saynoandbringa friend.He
showed themhisuniformandall the toolsheused.Thehighlight
wasgoingout to seehis carandgetting to sit inside.Agreatpro-
gram just before summer!
SummerSafety
LeRoyFarmer'sMarket onFacebook
TRIGON PARK
Saturday, July 25th
9:00 am-12:30 pm
LOCAL • FRESH•DELICIOUS •NUTRITIOUS
Seasonal Fruits andVegetablesWill BeArrivingWeekly!
July 25th -
DeniseDuthewill be playing the harp
in themusic tent.
Jams, jellies, eggs,Yancey'sFancyCheeses, NundaMustards,
OnceAgainNut Butters, baked goods, organic produce, honey,maple syrup
and fresh, locally grown produce.
lpgraphics.net
one church st. le roy, ny
one church st. le roy, ny