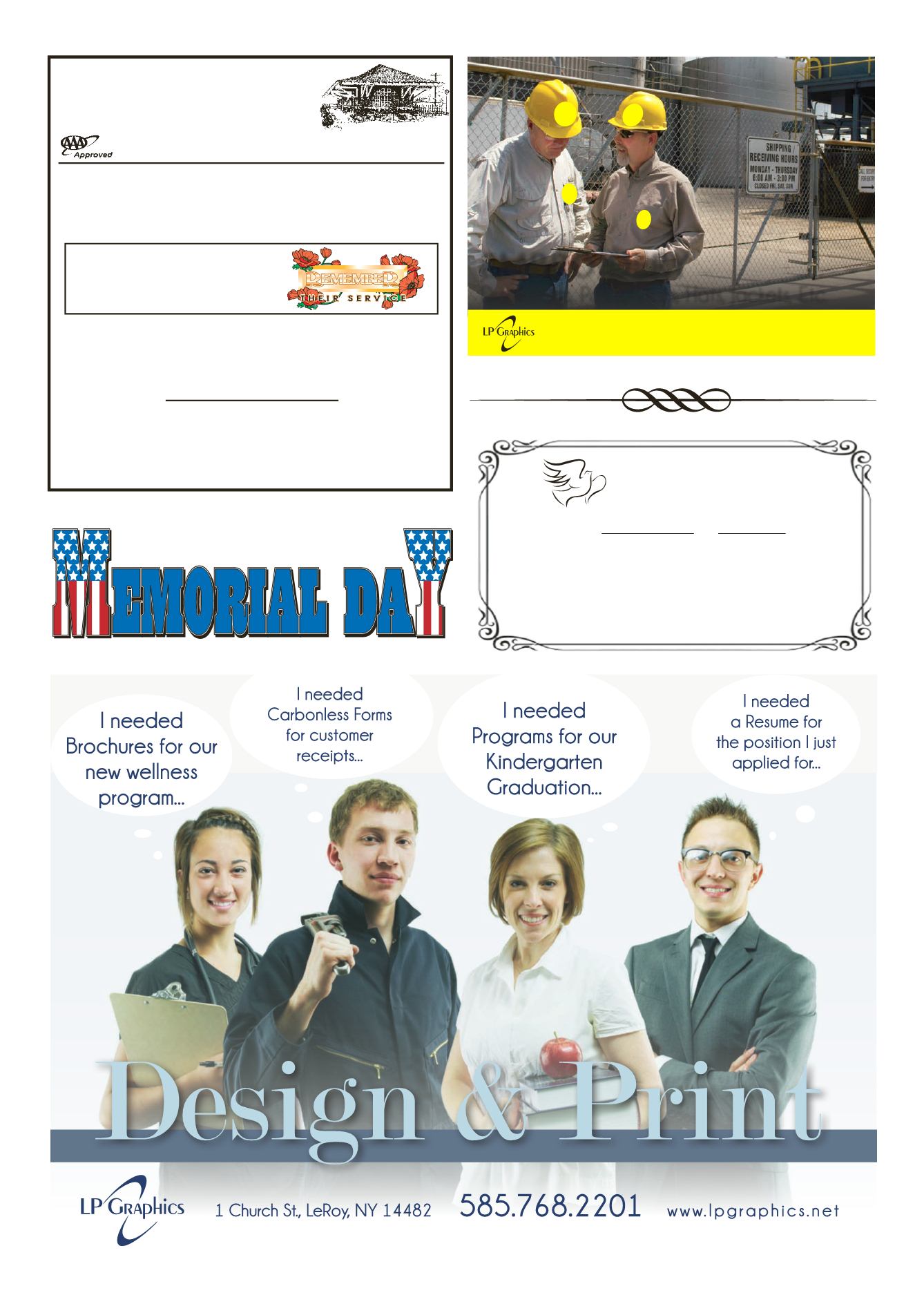 LEROYPENNYSAVER&NEWS -MAY 24, 2015
Director /Owner
FuneralDirector
F
ALCONE
F
AMILY
Funeral&Cremation Service, Inc.
Director/Owner
"ALOCALFAMILY
CARINGFORLOCALFAMILIES"
D&RDepot
63LakeSt. (Rt. 19), LeRoy•768-6270
Let'sMeetAt The ...
OpenForBreakfast, Lunch&Dinner - 7DaysAWeek7am-9pm
SUNDAY,MAY 24th andMAY 25thDINNERSPECIAL
BEERBATTERFRIEDCHICKENDINNER
Includes soup or salad, choice of potato
and homemade apple dumplings - $17.99
We are open regularhours
MemorialDayWeekend
andMemorialDay
SUNDAY,MAY 31stDINNERSPECIAL
HomemadeCANADIANCRABCAKESDINNER
Servedwith chilled Strawberry soup, potato salad
and aCrèmePuff - $20.99
SUNDAY, JUNE 7thDINNERSPECIAL
SEAFOODPAELLADINNER
Includes soup or salad
andBananaCrème pie for dessert - $18.99
1ChurchSt., LeRoy, NY14482
585.768.2201
Dress Shirts, Polos, Vests, Hats, Jackets, Etc.