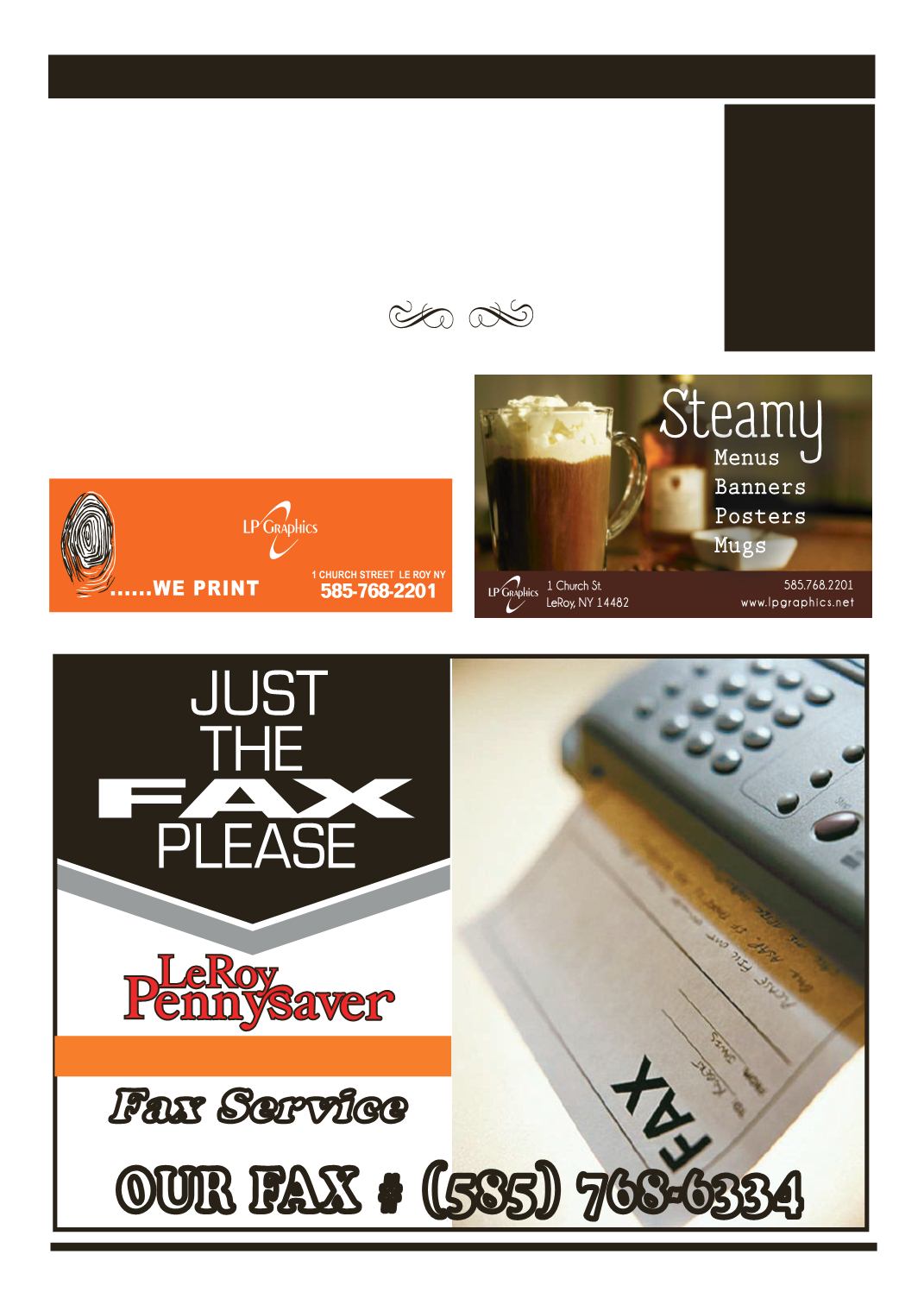 LEROYPENNYSAVER&NEWS -NOVEMBER 23, 2014
DISH TV RETAILER.
ing at $19.99/month (for 12
mos.) & High Speed Internet
(where available). SAVE! Ask
about SAMEDAY Installation!
CALL Now! 1-800-826-4464#
0fWeeks Selling Publication:
REDUCE YOUR CABLE BILL!
Get a whole Satellite system
grade tonew callers, SOCALL
GETTHEBIGDEAL fromDi-
recTV!
Free 3-Months of HBO, starz,
NFL Sunday Ticket Included
with select Packages. New
Customers Only. IV Support
Holdings LLC - An authorized
DirecTV Dealer. Some exclu-
sions apply. - Call for details
VIAGRA 100MG and CIALIS
20mg!
only $99! #1Male Enhance-
WANTED: ALL MOTORCY-
CLESBEFORE1980
or not! Japanese, British,
European. TOP $CASH$ PAID!
Free Appraisals! Make space,
no hassle. We come to you!
Anytime! Any weather! CALL
NOW 1-315-569-8094 Email:
DO YOU HAVE VACATION
PROPERTY FOR SALE OR
RENT?
nearly3.4millionhouseholds
andover4.6millionpotential
buyers, a statewide classified
ad can't be beat! Promote
your property for just $489
for a 25-word ad. Place your
ad online at AdNetworkNY.
comor call 1-877-275-2726
1ChurchSt., LeRoy, NY • (585) 768-2201
Le Roy
Pennysaver
lpgraphics.net