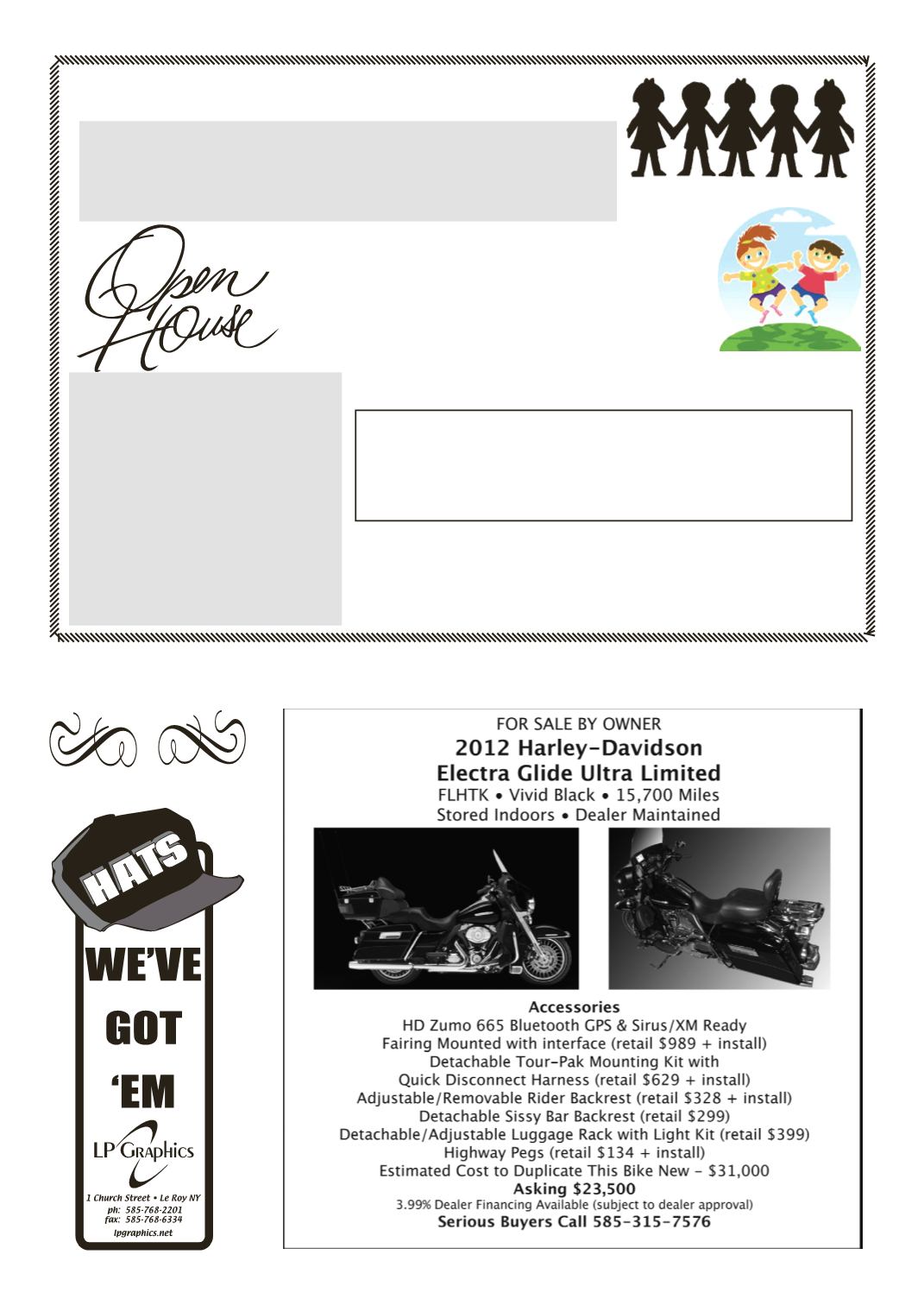 LE ROY PENNYSAVER & NEWS -FEBRUARY 16, 2014
LeRoy Nursery School
REGISTRATION
We offer:
- Flexible Hours that coincide with LeRoy Schools
- Fun activities for the whole family throughout the year
CLASSES OFFERED:
5-Day Extended Pre-K
Program Available
•Mon./Wed./Fri. - Pre-K
•Tues./Thurs. - Nursery Program
Registration is based on a first come first serve basis.
Registration Packet can be found on our website,
Questions? Call Stacey 734-5824
Fun & Learning Go Hand In Hand
Wed., February 26
from 6 pm - 7 pm
7 Clay St., LeRoy NY 14482, 585-768-7700
• All forms can be downloaded from our website:
for the 2014-2015 school year.