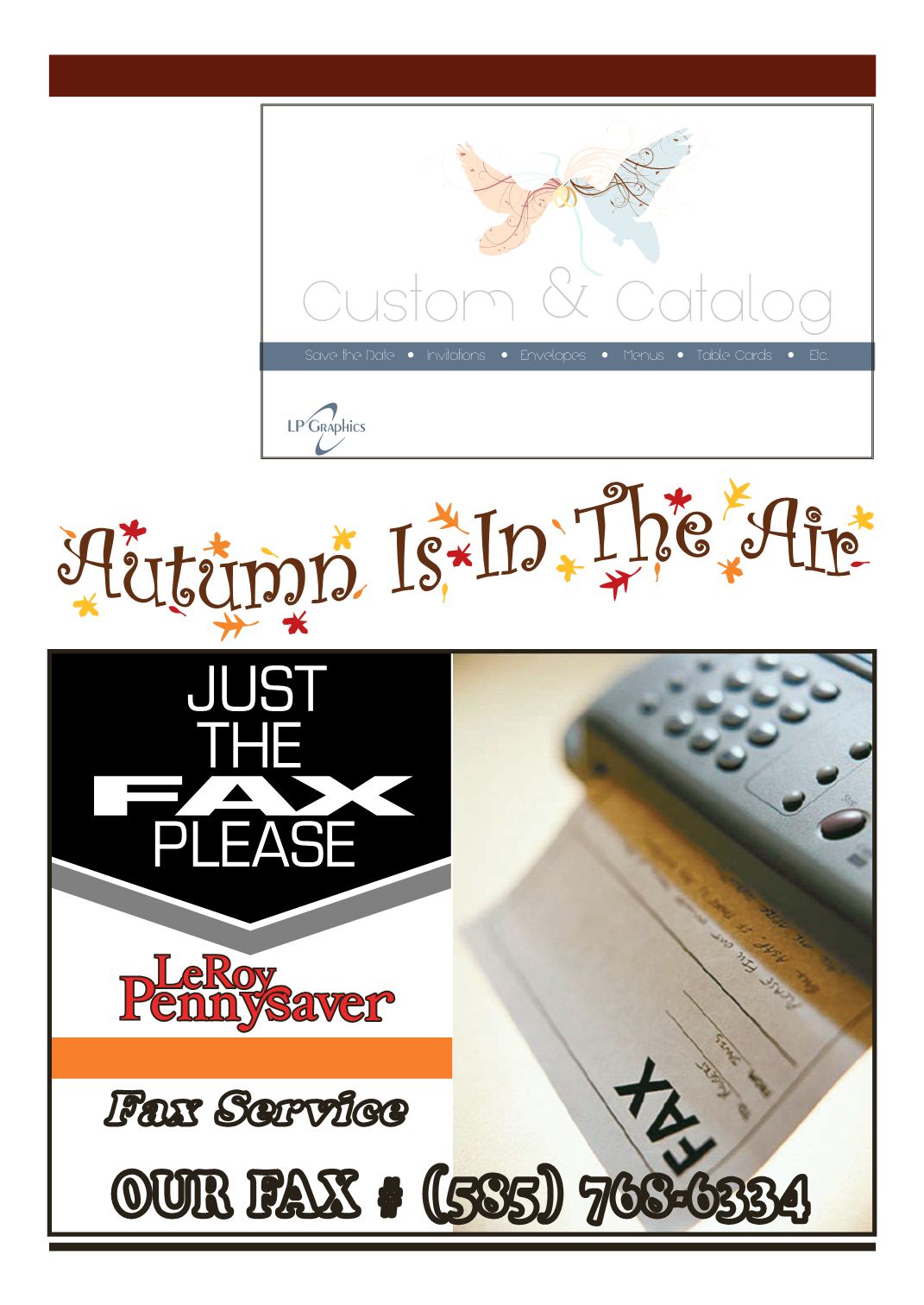 LEROYPENNYSAVER&NEWS -OCTOBER 9, 2016
PROMOTE YOUR VACATION
PROPERTY
STATEWIDE!
Homes, camps, land for sale?
ADVERTISEWITHUS! Sellingor
renting, we connect you with
nearly 3.2 million consumers
(plus more online!) with a
statewide classified ad. Ad-
vertise your property for just
$489 for a 25-word ad, LESS
for regional coverage areas.
Visit AdNetworkNY.com or call
MOTORCYCLES
WANTED
Before 1985. Running or not.
Japanese, British, European,
American. $Cash$ paid. Free
appraisals! CALL 1-315-569-
8094Email picturesordescrip-
tion to: Cyclerestoration@aol.
1ChurchSt., LeRoy, NY • (585) 768-2201
1ChurchSt., LeRoy, NY14482
585.768.2201
www. lpgraphics.net