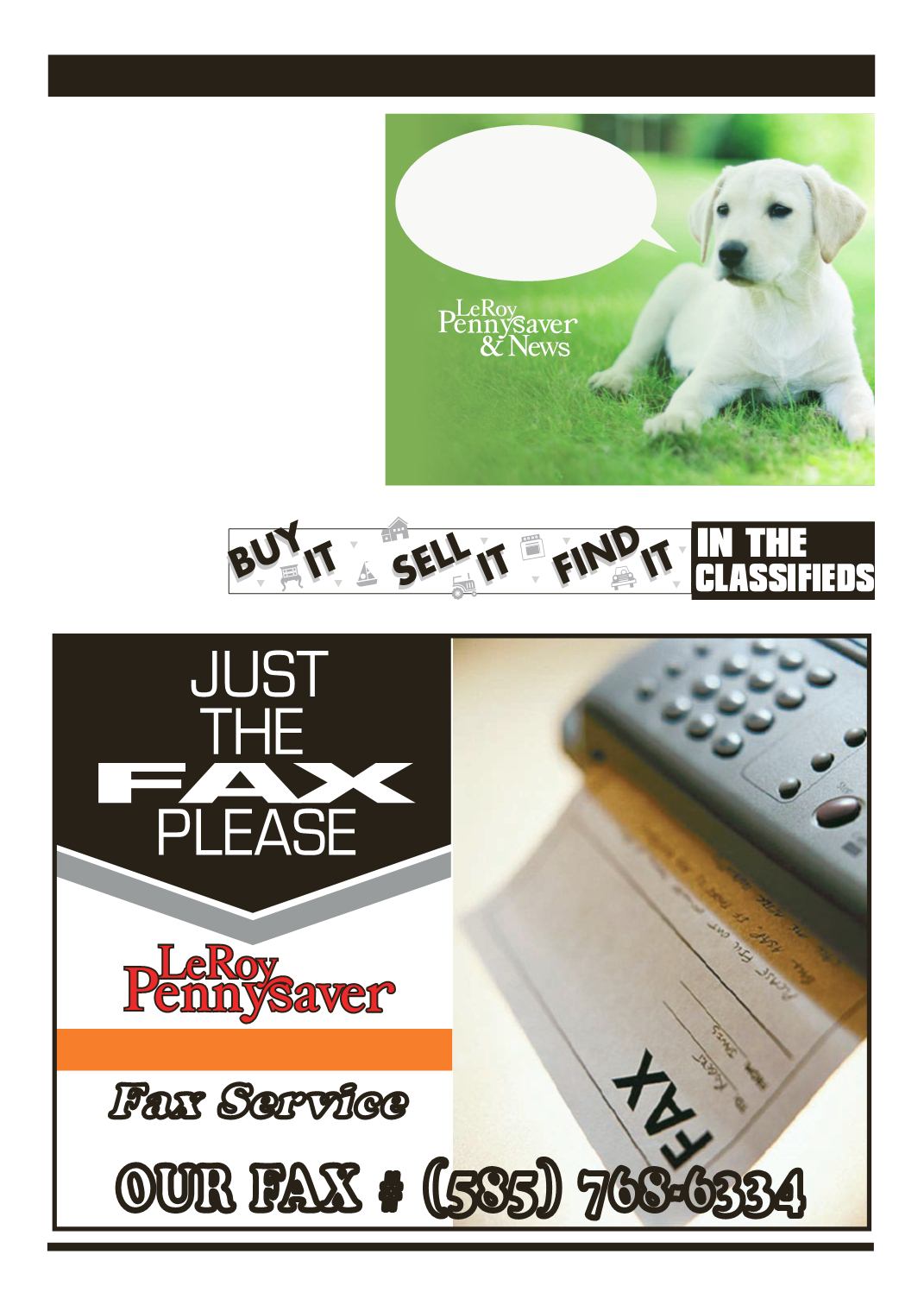 LEROYPENNYSAVER&NEWS -AUGUST14, 2016
UPSTATE NY LAND SALE!
CENTRAL NY 10 AC- $29,900;
$199,900. No closing costs until
8/21! Terms avail! Call 1-888-
SUPPORT
OUR
SERVICE
MEMBERS,
families in their time of need.
For more information visit the
PROMOTE YOUR VACATION
PROPERTY
STATEWIDE!
Homes, camps, land for sale?
ADVERTISE WITH US! Selling or
renting, we connect you with
nearly 3.2 million consumers
(plusmoreonline!)witha state-
wide classified ad. Advertise
your property for just $489 for
a 25-word ad, LESS for regional
coverage areas. Visit AdNetwor-
kNY.comorcall1-877-275-2726.
ULTIMATE BUNDLE
RECTV & AT&T. 2-Year Price
Guarantee-Just $89.99/month
(TV/fast internet/phone) FREE
Upgrade. New Customers Only.
GOTANOLDERCAR, BOATOR
RV?
nate it to the Humane Society.
SOCIALSECURITYDISABILITY
BENEFITS.
Denied benefits?We Can Help!
WINorPayNothing!ContactBill
Gordon & Associates at 1-800-
919-8208 to start your applica-
2009 HONDA GOLDWING
Trike.
new front tire. Selling due to
health. $21,500. Phone (607)
1ChurchSt., LeRoy, NY • (585) 768-2201
Advertise•Classifieds•News
HelpWanted•CommunityCalendar
1ChurchSt., LeRoy, NY14482
585.768.2201