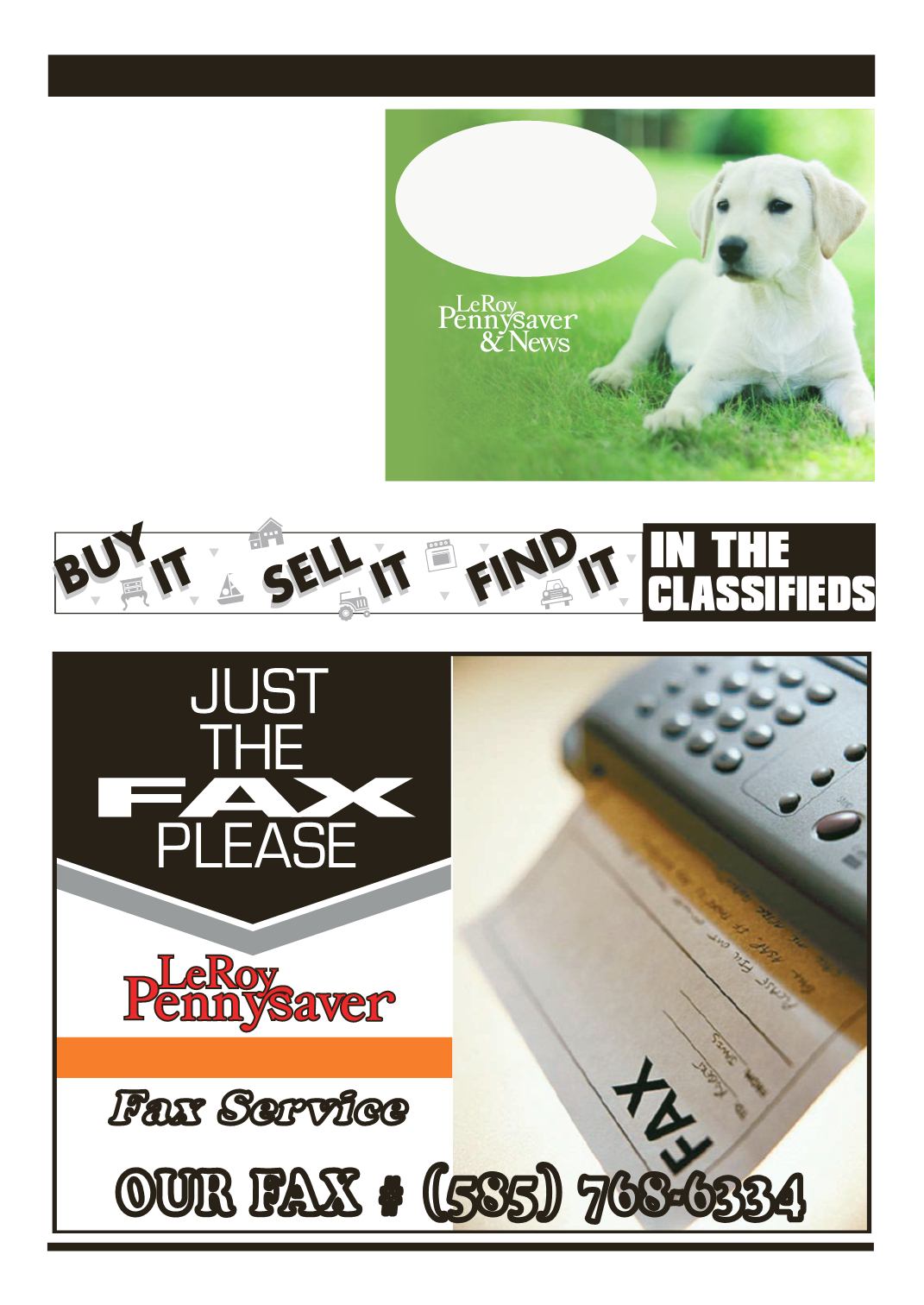 LEROYPENNYSAVER&NEWS -AUGUST7, 2016
PROMOTE
YOUR
UNIQUE
PRODUCT, SERVICE or WEB-
SITE!
asmany as 3.3million consum-
ers in print -- plus more online
--quicklyand inexpensively!Ads
start at $229 for a 25-word ad.
Visit us at AdNetworkNY.com or
SUPPORTOUR SERVICEMEM-
BERS
, veterans and their fam-
ilies in their time of need. For
more informationvisit theFisher
ULTIMATE BUNDLE
RECTV & AT&T. 2-Year Price
Guarantee-Just $89.99/month
(TV/fast internet/phone) FREE
grade. New Customers Only. Call
XARELTO USERS
complications due to internal
bleeding (after January 2012)?
If so, you MAY be due financial
compensation. If you don't have
an attorney, CALL Injuryfone to-
PROMOTE YOUR VACATION
PROPERTY
STATEWIDE!
Homes, camps, land for sale?
ADVERTISE WITH US! Selling or
renting, we connect you with
nearly 3.2 million consumers
(plusmoreonline!)witha state-
wide classified ad. Advertise
your property for just $489 for
a 25-word ad, LESS for regional
coverage areas. Visit AdNetwor-
kNY.comorcall1-877-275-2726.
1ChurchSt., LeRoy, NY • (585) 768-2201
Advertise•Classifieds•News
HelpWanted•CommunityCalendar
1ChurchSt., LeRoy, NY14482
585.768.2201