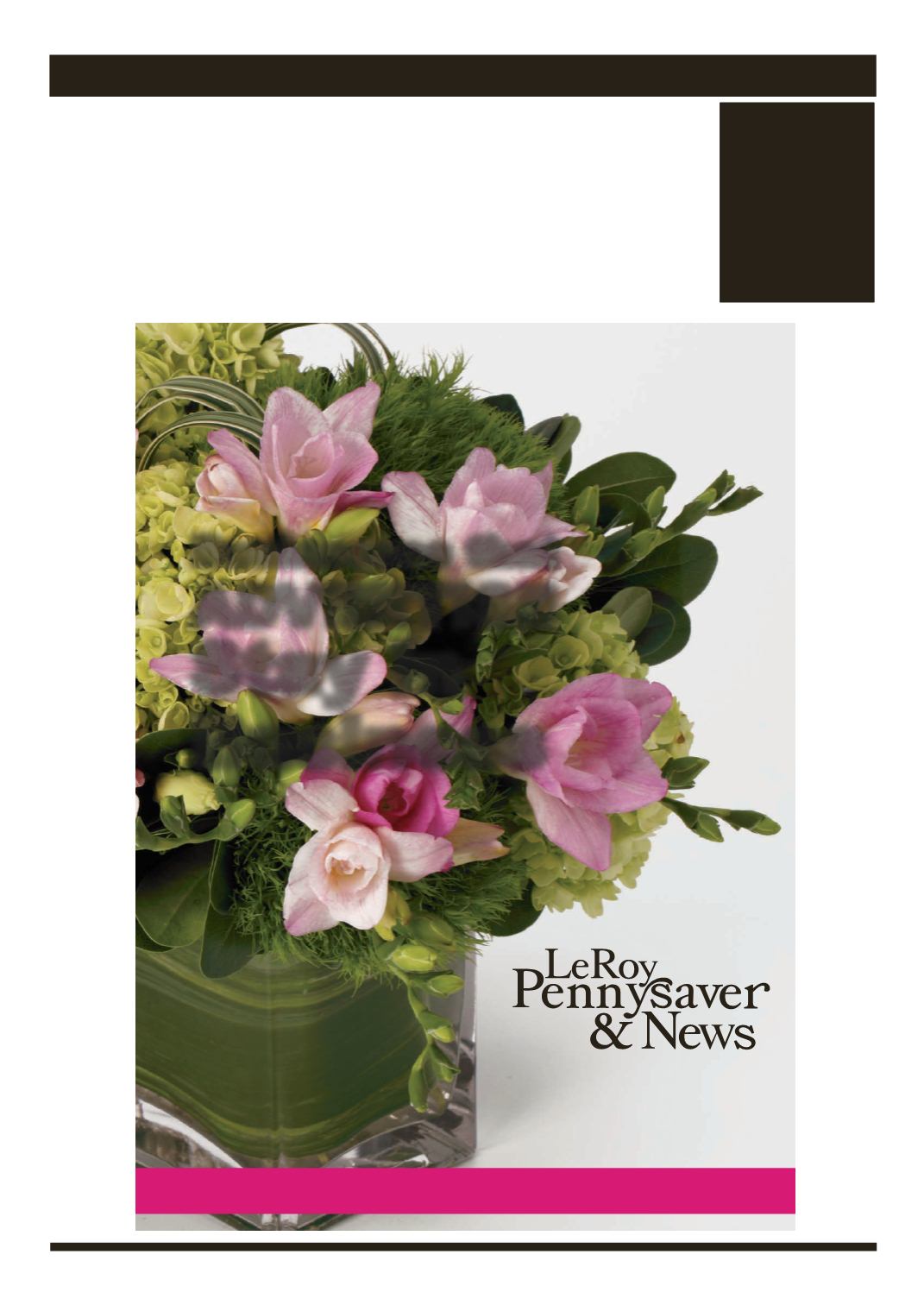 LEROYPENNYSAVER&NEWS - FEBRUARY 21, 2016
Le Roy
Pennysaver
GUN SHOW -
11392 Ridge Road, Rt. 104, Me-
dina,14103, Saturday, February
27, 9-4, Sunday, February 28,
SUPPORTOUR SERVICEMEM-
BERS
, veterans and their fam-
ilies in their time of need. For
more informationvisit theFisher
REVERSE MORTGAGES -
alleligiblecashoutofyourhome
&eliminatemortgagepayments
FOREVER! For Seniors 62+!
ServingNY,NJ, Florida. FHAGov-
ernment insured. Purchase, refi-
nance &VA loans also. In home
personal service. Free28page
catalog. 1-888-660-3033. All Is-
SWITCH TO DIRECTV
HD/DVR upgrade. Starting at
$19.99/mo. FREE 3 months of
HBO, SHOWTIME & STARZ. New
Customers Only. Don't settle for
cable. CallNow1-800-931-4807
XARELTO USERS
complications due to internal
bleeding (after January 2012)?
If so, you MAY be due financial
compensation. If you don't have
an attorney, CALL Injuryfone to-
Advertise •Classifieds •News •HelpWanted •CommunityCalendar
585.768.2201
1ChurchSt., LeRoy, NY14482
yny.com