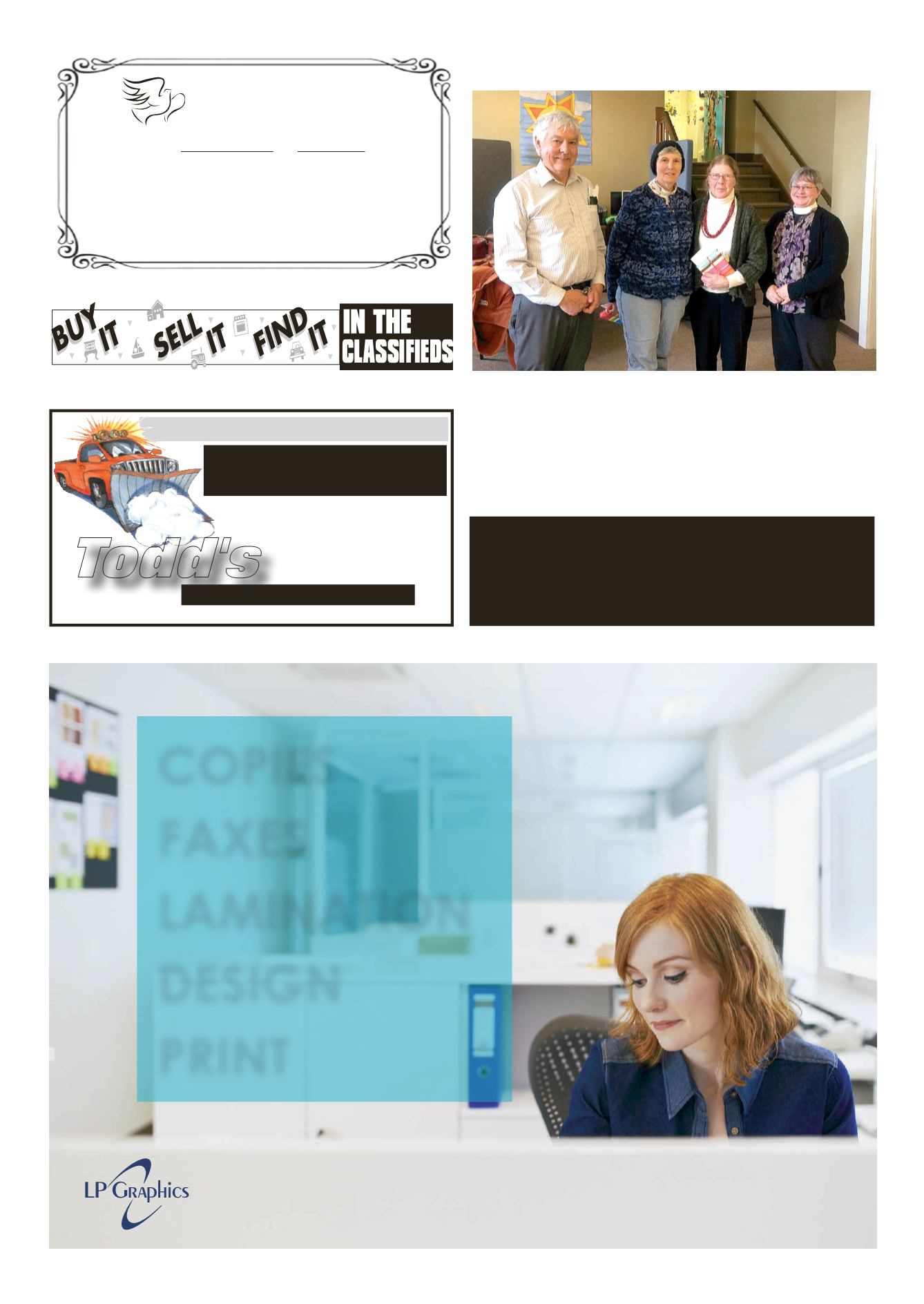 LEROYPENNYSAVER&NEWS - JANUARY 31, 2016
Director /Owner
FuneralDirector
F
ALCONE
F
AMILY
Funeral&Cremation Service, Inc.
Director/Owner
"ALOCALFAMILY
CARINGFORLOCALFAMILIES"
1ChurchSt., LeRoy, NY14482
585.768.2201
raphics.net
COPIES
FAXES
LAMINATION
DESIGN
PRINT
OnSunday January 24, 2016, NancyHayes andMaryTyler re-
ceived the "Stewardship of the Year Award', from St. Mark's
Episcopal Church, in Le Roy. Nancy and Mary were selected
because they exemplify service toGodand theircommunity ina
variety ways. Pictured here are DennisMellander, Sr.Warden,
MaryTyler,NancyHayes andRev.ColleenO'Connor.
Stewardshipof theYearAward
NewHomes •Additions •Garages •PoleBarns
ToddCarli • Phone 703-0964
Decks •Windows •Doors
Kitchens •Baths•CeramicTile
Basement Finishing
CustomShelves/Built-Ins
Siding •Remodeling •Roofing
FULLY INSURED
Todd's
Residential • Commercial
Salting • Shoveling