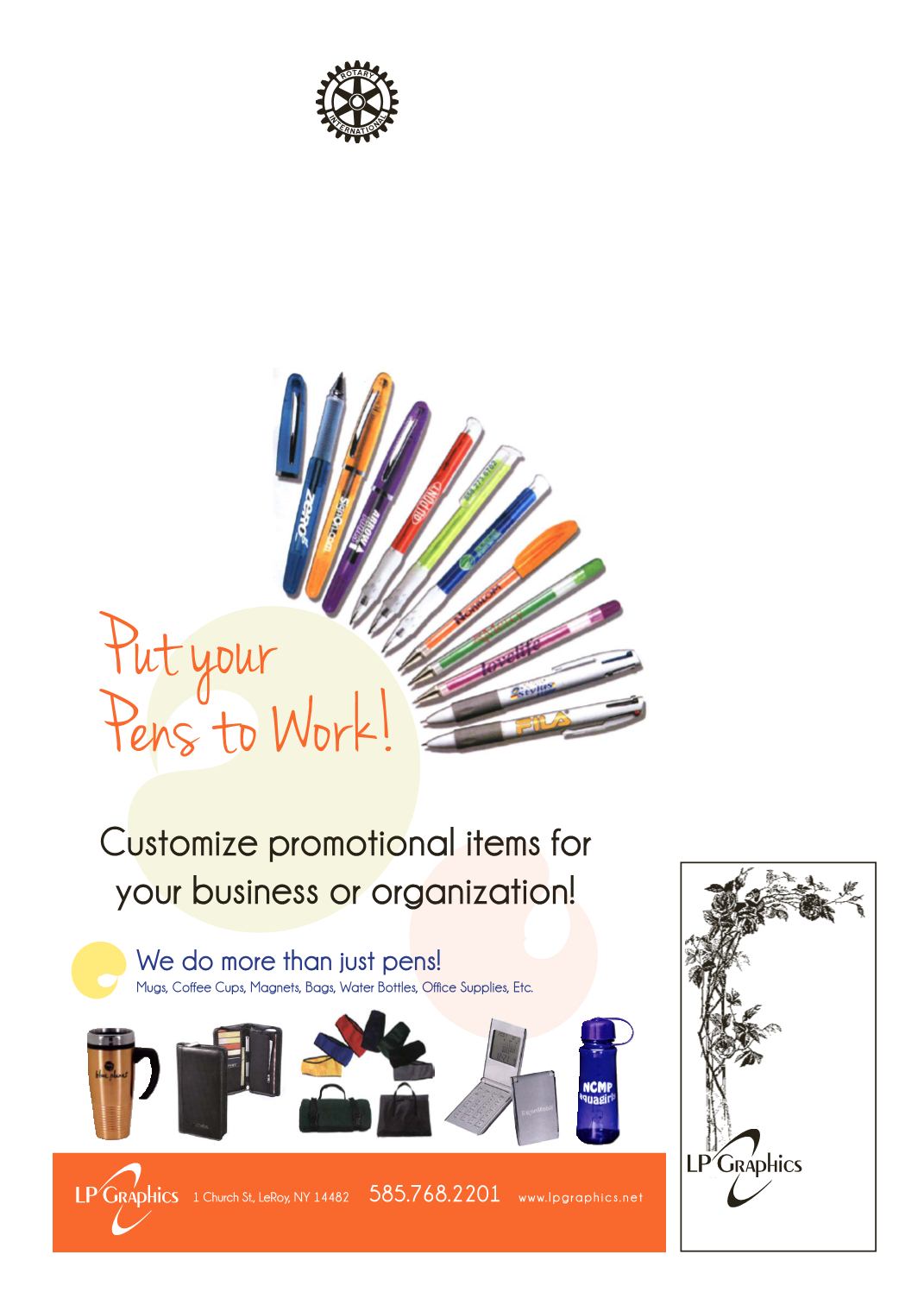 LEROYPENNYSAVER&NEWS -OCTOBER 11, 2015
LeRotary
Notes
Today at the Rotary Club of
LeRoy we welcomed Batavia
Rotarian, Gary Churchill as our
President Tony Gugino rang
the bell and opened the floor for
announcements:The InteractFall
Festival will be held onOctober
18 from 2-4. The Eastern Cities
Dinner isalsoon the18thandwe
have 2 spaces left - if you'd like
toattendpleasecontactPastPres-
ident Tracy Ford. October 19 is
theAmerica'sBestCommunities
PublicStakeholder Session from
6:30-8:30 pm in theWolcott St.
School Auditorium. Sam Vagg
was contactedbyLeRoyCentral
School regarding an upcoming
"Community Service Day" on
October 28th. The entire student
body, grades 7-12 will be do-
ing community service projects
(cleaning, yard work, etc.) for
theelderly/disabledcitizens, and
not for profit organizations from
9:30 am-12:30 pm. If you know
ofanycitizensorqualifyingorga-
nizations that could benefit from
this event, please contact her for
Lynne Belluscio, Jim Ellison,
zie and Jerry McCullough were
all cited for missed meetings.
Most attended the Family Picnic
hosted by the Bennetts and used
ForFines,PresidentTonynoted
thatScottMcCumiskey, aMiami
Dolphins fan, suffered quite the
loss. Hewasfined for his team's
poor performance. TomMcGin-
nis won some cash at a Moose
Club raffle which cost him,
Marcia McKenzie's grandson's
crosscountrysuccesswasn't free
for her, and Jerry was cited for
closing up his summer cottage
Today for our program, Rob
Murray gave his, "Birthday
Speech." Rob purchased the lo-
cal laundry mat/dry cleaners on
Mill Street a little over 2 years
ago, incorporating CDRN with
the business. The company re-
stores items from smoke, water
and fire damage. He was born
in Canada, grew up in Detroit,
andnow resides inPittsfordwith
hiswife and5 children. Feel free
to contact LeRoy Cleaners for
more information on their many
services at (585) 768-6760.
For more information on the
Rotary club of LeRoy please,
"Like" us on Facebook, follow
us on Twitter or check out our
collection of Traditional
1Church St., Le Roy • 768-2201