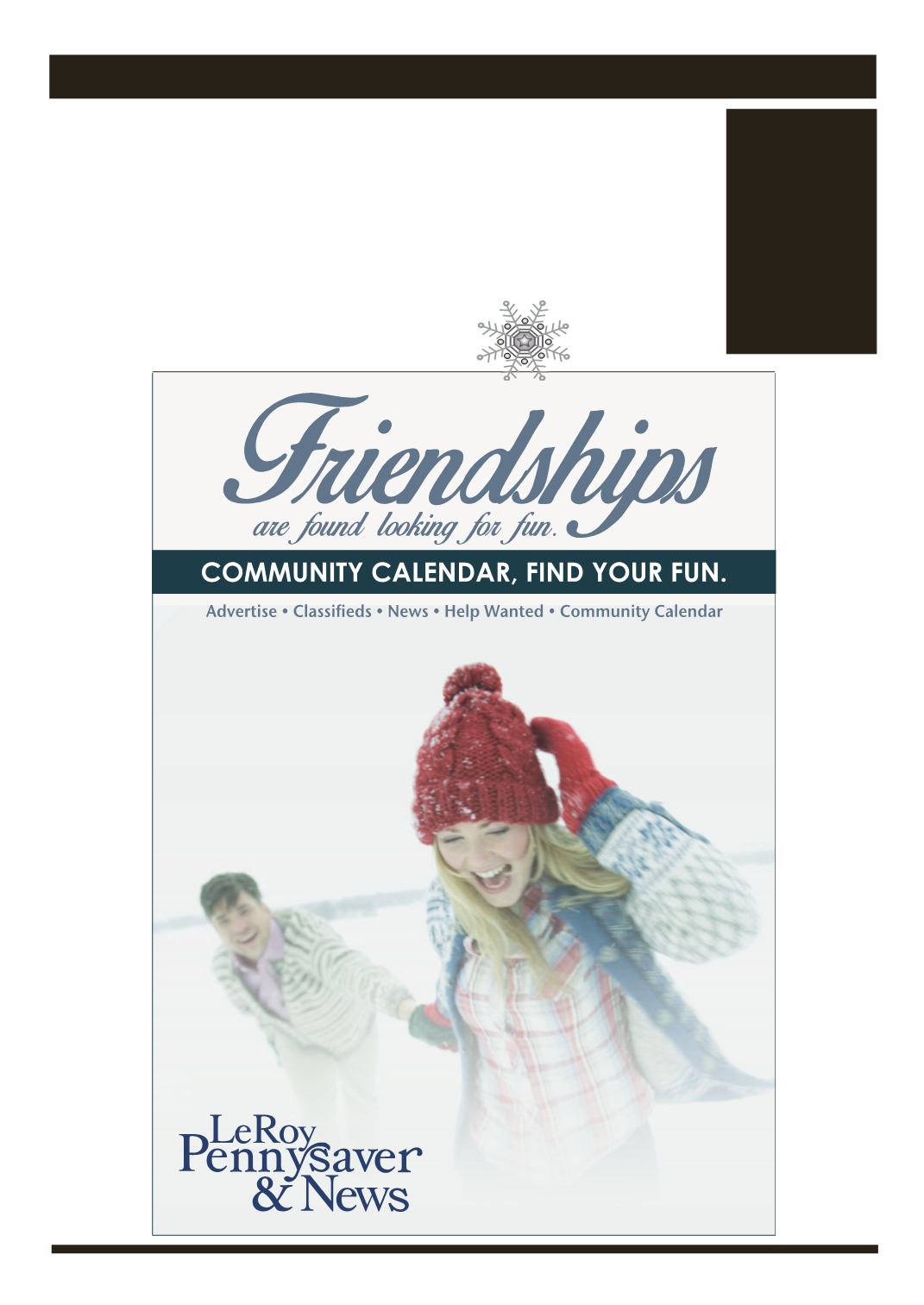 LEROYPENNYSAVER&NEWS - JANUARY 4, 2015
VIAGRA 100MG and CIALIS
20mg! 40 Pills + 4/FREE for
only $99.00! No Prescription
DISH TV RETAILER - SAVE!
Starting $19.99/month (for
Movie Channels. FREE Equip-
ment, Installation & Activa-
tion. CALL, COMPARE LOCAL
DIVORCE $550*
dren, etc. Only One Signature
Required! *Excludes govt.
fees*. CALL inBuffalo: 1-716-
708-4519; Rochester; 1-585-
360-0028; Syracuse: 1-315-
679-4549; NY Headquarters:
1-800-547-9900, ext. 100.
*CASHTODAY*
Car (Any Condition) + Free
Same-Day Pick up. Best Cash
Offer Guaranteed! Call for
FREEQuote: 1-877-406-7178
DirecTV!ACTNOW
mo. Free 3-Months of HBO,
Starz, SHOWTIME & CINEMAX
2014 NFL Sunday Ticket In-
cluded with select Packages.
New Customers Only. IV Sup-
portHoldings LLC -Anautho-
rized DirecTV Dealer. Some
exclusions apply. - Call for
DO YOU HAVE VACATION
PROPERTY FOR SALE OR
RENT?
nearly 3.4millionhouseholds
andover 4.6millionpotential
buyers, a statewide classified
ad can't be beat! Promote
yourproperty for just$489 for
a 25-word ad. Place your ad
online at AdNetworkNY.com
Le Roy
Pennysaver
585.768.2201
1ChurchSt., LeRoy, NY14482
oyny.com