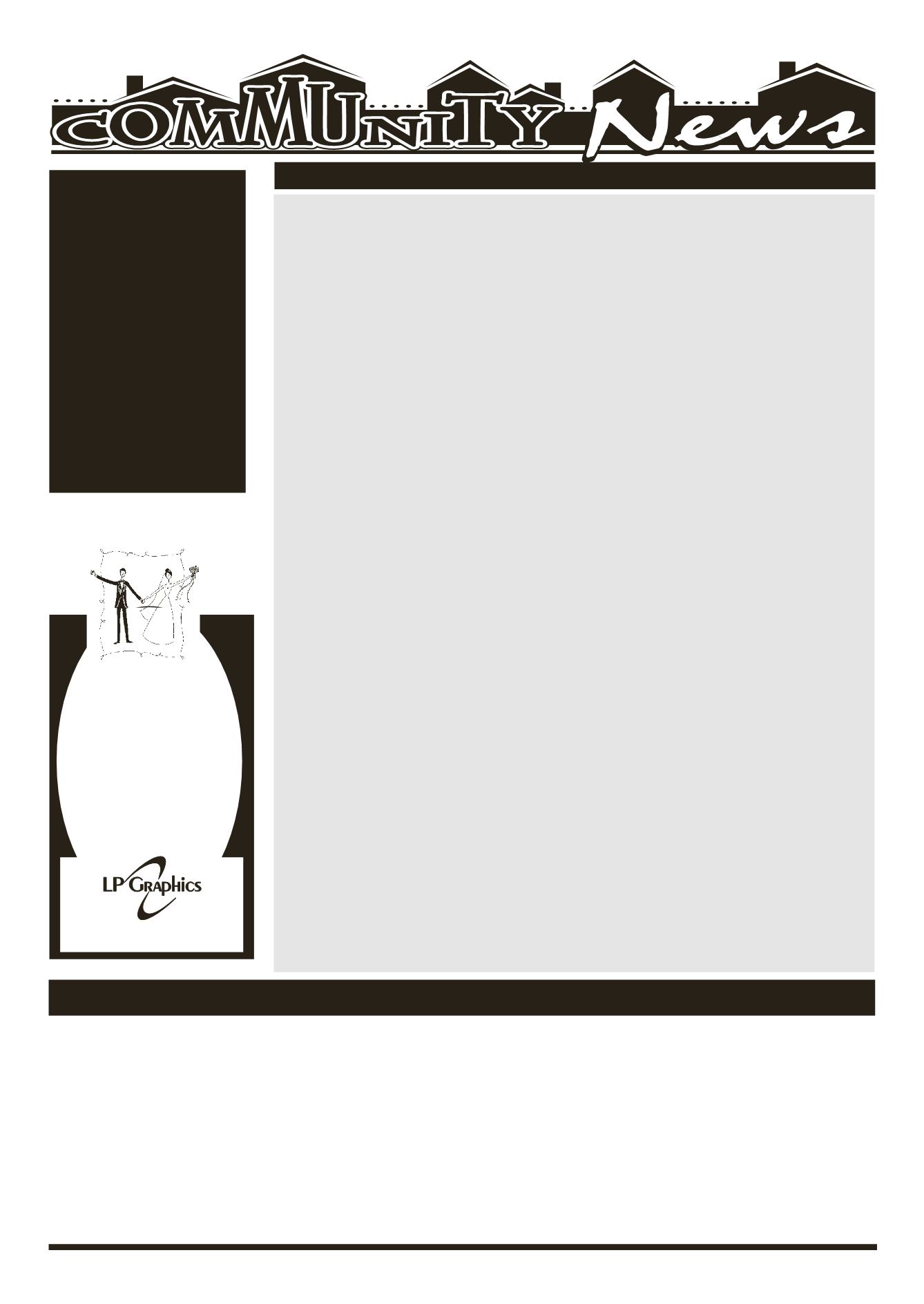 LE ROY PENNYSAVER & NEWS -FEBRUARY 23, 2014
All Genesee County residents, 60 and older, can take part in this week's activities at the Batavia Senior Center, 2 Bank St., Batavia. For more information, call 343-1611.
SENIOR CITIZENS ACTIVITIES
(February 24th - February 28th)
WEEKLY EVENTS
Tax Preparation
is available by appointment beginning at 9:00 a.m.;
Arthritis Exercise
is scheduled to begin at 9:30 a.m.;
A rep-
resentative from Independent Health
is available from 9:30 a.m. to 11:30 a.m.;
Bridge
is scheduled to begin at 11:30 a.m.
Medicare Savings Program Sign up Seminar
is today from 12:00 p.m. to 2:00 p.m.;
Cribbage
is scheduled for 1:00 pm.
Tax Preparation
is available by appointment beginning at 9:00 a.m.;
Quilters
are scheduled to meet at 9:00 am. and
Euchre
scheduled to begin at 1:00 pm.
Strong Bones Class
Cribbage and Bridge
is scheduled for 1:00 p.m.;
Musical Keyboard Lessons
Art Class and Line Dancing
Tai Chi
Advertising Templates
Entire contents copyrighted by Carlson Craft ® .
All rights reserved. 12-07
Invitations, Save the Date Cards,
Wedding Accessories, Ceremony,
Reception Essentials, Bridal Party
Visit us today!
with wedding invitations and accessories
Stop in today to view our extensive collection
for every style and budget!
lpgraphics.net, Hours: Mon.-Fri. 8-5 p.m.
1 Church St., Le Roy • 768-2201
SUNDAY, FEBRUARY 23
AWANA Program at Penuel Christian Fellowship.
Sundays 12:15 to 1:45 pm. Ages 5-17 broken into groups. Developing
friendships. Having fun. Learning about God. Safe environment.
Konnect Youth Group at Living Waters Church,
Sundays from 6:30 to 8:30 pm for ages 12-18. "Bring Down all theWalls!
Connect with God and Connect with others." For more information, check
us out online at: livingwatersleroy.org/konnect-youth-ministry/
MONDAY, FEBRUARY 24
TOPS (Take Off Pounds Sensibly)
meets Monday evenings from 6:30-
7:15 pm at the LeRoy Presbyterian Church, corner of Clay & Main Sts.Visi-
tors always welcome. Call 768-2933 for more info.
TUESDAY, FEBRUARY 25
LCCP's GRACE'S KITCHEN:
A FREE dinner everyTuesday evening, 5-7 pm
at the LeRoy United Methodist Church, 10 Trigon Park. Parking available
on Trigon Park & the lots to the left and back of the Church. Handicapped
Entrance in the back of the Church. Takeout & delivery are available. For
The Compassionate Friends
is a nonprofit, self-help support orga-
nization for families who have experienced the death of a child of any
age, from any cause. There are no religious affiliation or membership re-
quirements. Chapter Leader - PatWheeler - 585-861-0525, 25 Liberty St.,
Batavia, 7:00 pm to 8:15 pm.
LeRoy Zoning Board of Appeals Meeting
(as necessary), 7:30 pm at
the Town Hall, 48 Main St. For further info. call 768-6910, ext. 223.
WEDNESDAY, FEBRUARY 26
Village of LeRoy Board Meeting
, 7 pm at the Village Hall, 3 West
LEGO & Game Club
at the Woodward Memorial Library for children in
grades K-6, from 3:00 - 4:15 p.m. Build with Legos, play board games
with your friends, or jam out on Guitar Hero. There is something for ev-
eryone. Registration is NOT required.
EnergyWorkshop at theWoodward Memorial Library
7:30 p.m. Cornell Cooperative Extension will conduct a free energy work-
shop called,"Save Energy, Save Dollars." Learn how to reduce energy bills
with low-cost, no-cost actions. Each workshop participant will receive
3 complimentary compact fluorescent light bulbs to use in their homes.
Register for this program online at
or call the Library at 768-8300.
THURSDAY, FEBRUARY 27
Genesee Veterans Support Network
(GVSN) supports the develop-
ment of Veterans focused AA meetings every Thursday, 6-7 pm at the
First Baptist Church, 306 E. Main St., Batavia. Meetings led by Mike W.
& are open to non-veterans as well. Handicap accessible. For additional
information call 585-302-0825.
GRACE'S CLOSET: a Clothing Giveaway Program
United Methodist Church, 10 Trigon Park, Le Roy. 9:30 am to 11:30 am
every Thursday. We have warm clothing for all ages. Bedding, curtains,
comforters, pajamas, shoes, boots. We are in need of winter coats for all
ages. We accept donations to be dropped off at the house next to the
church. Please put all bags INSIDE on the back porch. No electronics,TV's,
computers, dishes, etc. Any questions, call the office 768-8980.
Town of LeRoy Board Meeting,
7 pm at the Town Hall Board Room,
Gravity - Movie Showing at theWoodwardMemorial Library
Roy, at 6:30 p.m.Watch Gravity in the Community Room at the Library on
a big screen with surround sound. Free popcorn provided. Rated PG-13;
FRIDAY, FEBRUARY 28
Penuel Christian Fellowship,
One Step to Freedom addictions minis-
try, a Christ Centered Addictions program, a weekly meeting every Friday
at 7 pm. Call the Church for more information at 768-6901 or 406-3863.
UPCOMING EVENTS
The LeRoy United Methodist Church will be hosting its "Ides of
March" Corned Beef & Cabbage Dinner
followed by a Celtic concert
by the trio Cuisle Mo Chroi on Saturday, March 8th. Dinner is at 4 pm.
Concert is at 7 pm. Tickets will be available at the door. Join us at 10
Trigon Park in the Village of LeRoy for a night of good eats, fellowship,
music & merriment! For more information, please call Janice Cooper @
Community Calendar Submissions should be sent to:
Le Roy
Pennysaver