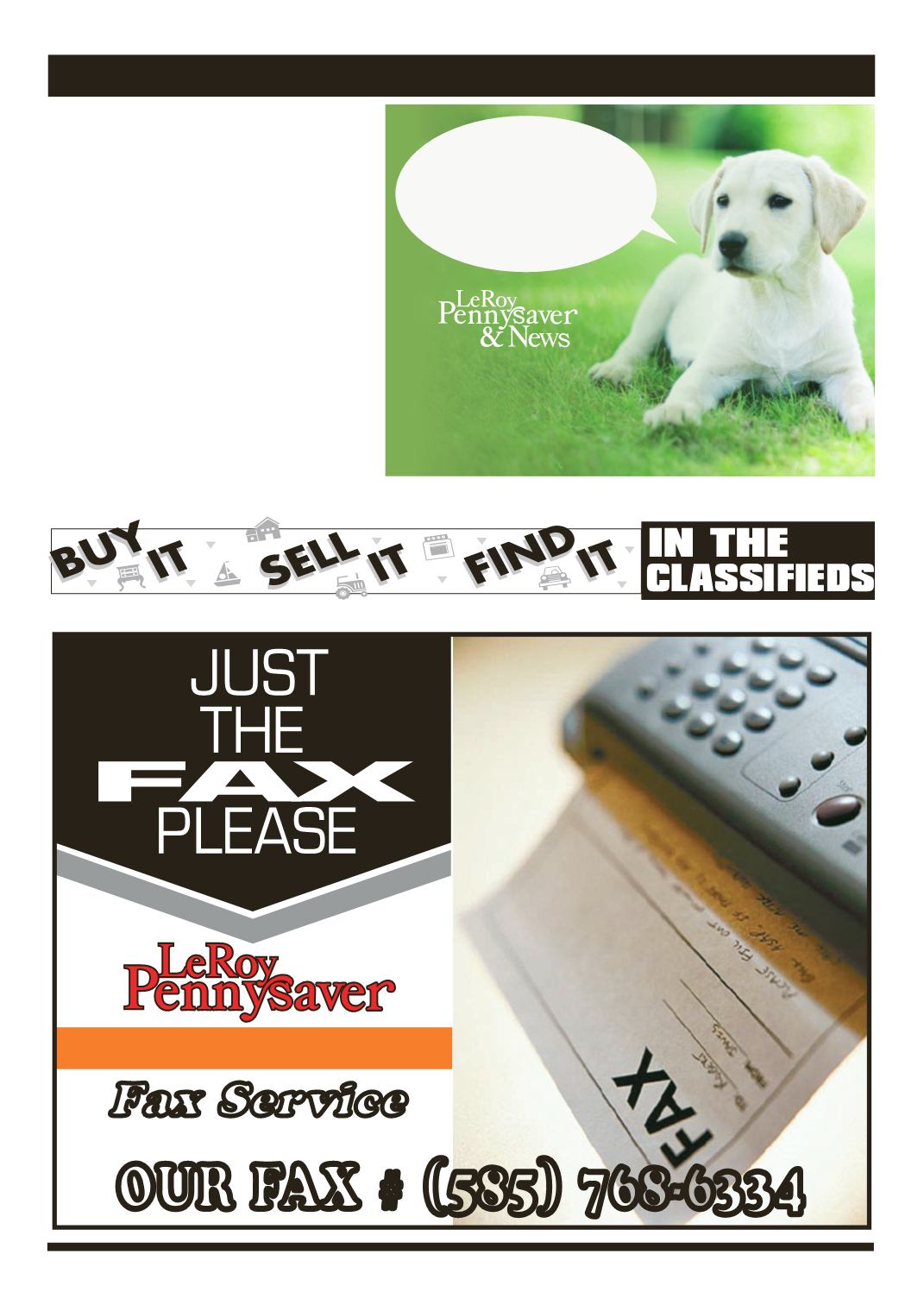 LEROYPENNYSAVER&NEWS -AUGUST21, 2016
DISH TV 190 channels
$54.94/mo! Ask about a 3 year
price guarantee & get Netflix
included for 1 year! Call Today
SOCIALSECURITYDISABILITY
BENEFITS.
Denied benefits?We Can Help!
WINorPayNothing!ContactBill
Gordon & Associates at 1-800-
919-8208 to start your applica-
SUPPORT
OUR
SERVICE
MEMBERS,
families in their time of need.
For more information visit the
NFL SUNDAY TICKET (FREE!)
w/Choice Package - includes
200 channels. $60/mo for 12
months. No upfront costs or
equipment to buy. Ask about
next day installation! 1-800-
PROMOTE YOUR VACATION
PROPERTY
STATEWIDE!
Homes, camps, land for sale?
ADVERTISE WITH US! Selling or
renting, we connect you with
nearly 3.2 million consumers
(plusmoreonline!)witha state-
wide classified ad. Advertise
your property for just $489 for
a 25-word ad, LESS for regional
coverage areas. Visit AdNetwor-
kNY.comorcall1-877-275-2726.
1ChurchSt., LeRoy, NY • (585) 768-2201
Advertise•Classifieds•News
HelpWanted•CommunityCalendar
1ChurchSt., LeRoy, NY14482
585.768.2201