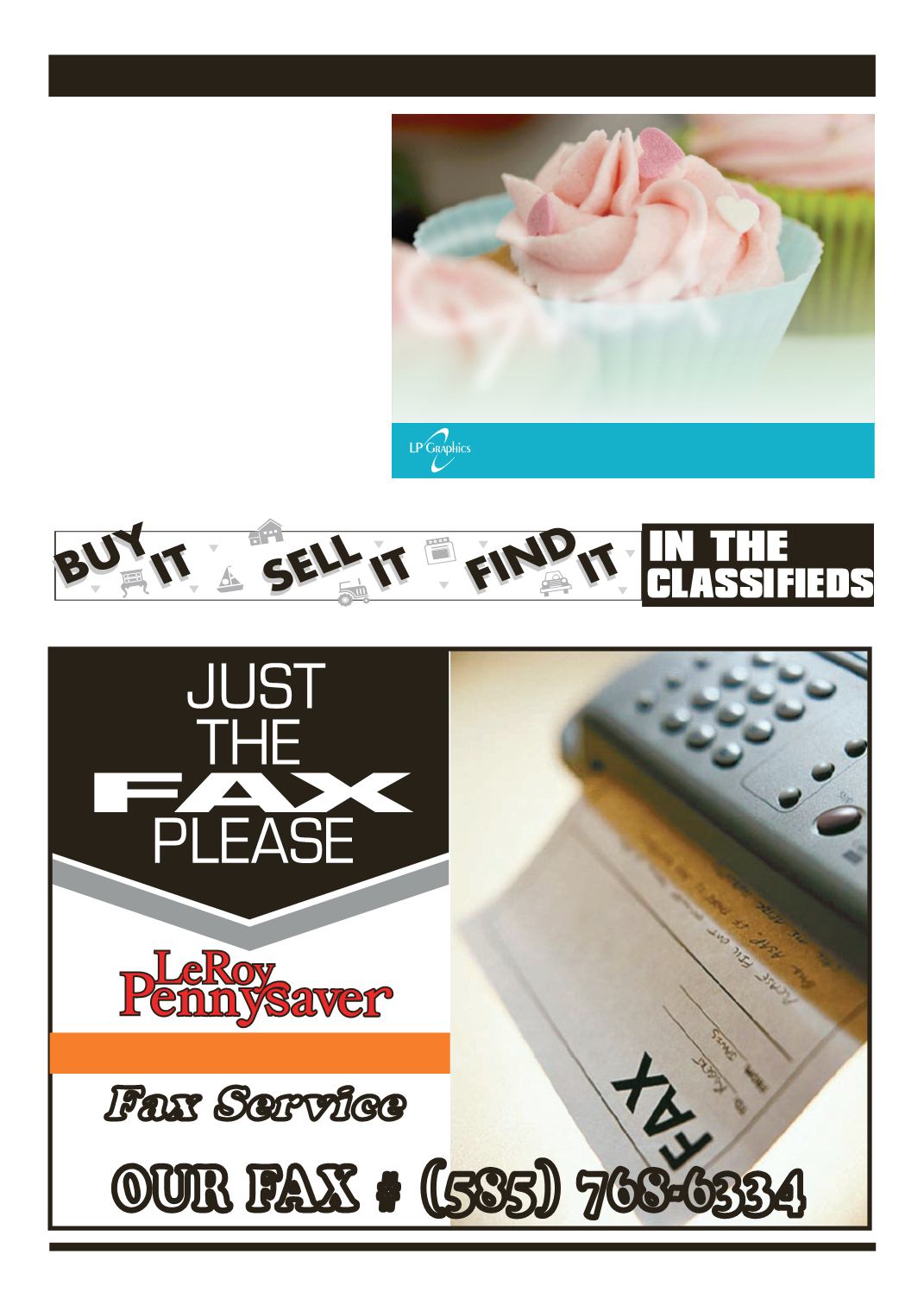 LEROYPENNYSAVER&NEWS -MAY 15, 2016
PROMOTE YOUR UNIQUE
PRODUCT, SERVICE or WEB-
SITE!
asmanyas3.3million consum-
ers in print -- plusmore online
-- quickly and inexpensively!
Ads start at $229 for a25-word
ad. Visit us at AdNetworkNY.
comor call 1-877-275-2726
PROTECT YOUR HOME
fully customizable security and
24/7 monitoring right from
your smartphone. Receive up
to $1500 in equipment, free
(restrictions apply). Call 1-800-
SUPPORT
OUR
SERVICE
MEMBERS,
families in their time of need.
For more information visit the
XARELTOUSERS
complications due to internal
bleeding (after January 2012)?
If so, youMAY be due financial
compensation. Ifyoudon'thave
anattorney,CALL Injuryfone to-
SWITCH TO DIRECTV
a $100 Gift Card. FREE Whole-
Home Genie HD/DVR upgrade.
Startingat$19.99/mo.NewCus-
tomers Only. Don't settle for ca-
ble. CallNOW 1-800-931-4807
REVERSE MORTGAGES:
eligiblecashoutofyourhome&
eliminatemortgage payments.
Seniors 62+! FHA insured.
Purchase, refinance &VA loans
also. In home personal service.
Free 28 page catalog. 1-888-
660-3033. All IslandMortgage.
1ChurchSt., LeRoy, NY • (585) 768-2201
1ChurchSt., LeRoy, NY14482
585.768.2201
Baby Shower, Party&Wedding