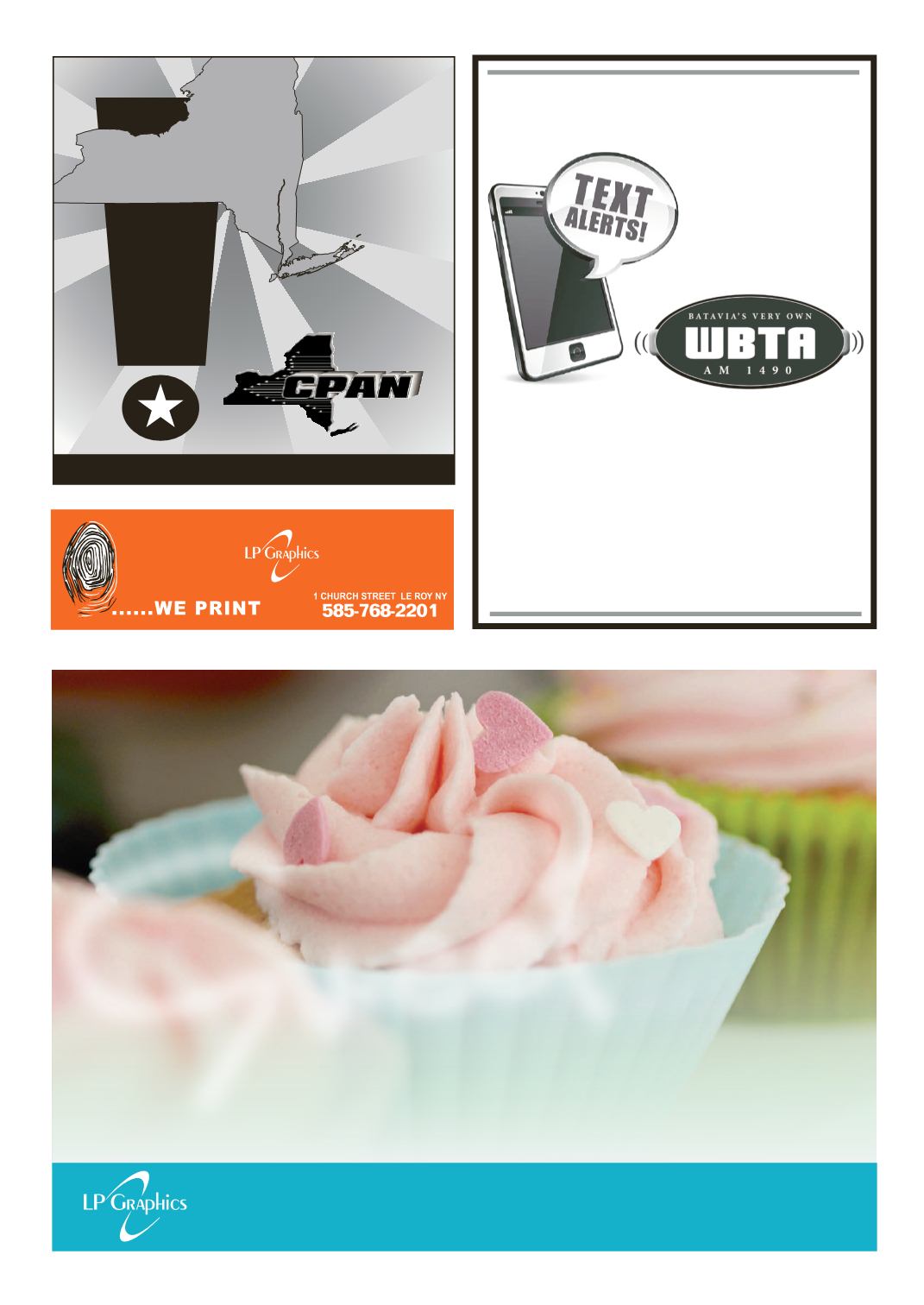 LEROYPENNYSAVER&NEWS -AUGUST17, 2014
SIGNUP TODAY!
GET ONLY THE
NEWS YOU
CHOOSE
FROM
New! Signup for TEXTALERTS.
Get only the news you choose!
Be the first to knowabout SevereWeather,
Breaking Local News, TrafficAdvisories&dSchool Closings.
Signup today forWBTATextAlerts.
You need to only supply your cell phonenumber
and select the services youwant to receive.
Wewill never sell your information to anyone.
WBTAi.com
SUBMIT
YOURAD
HERE
ONE
ONE
*$490 for15words. $15 foreachadditionalword.
AGreat Deal toReach theWholeState!
1ChurchSt., LeRoy, NY14482
585.768.2201
raphics.net
Baby Shower, Party&Wedding
lpgraphics.net